The Analysis: Southern Brave maintain perfect start as London Spirit wilt
NICK HOWSON AT LORD'S: An Amanda-Jade Wellington spinning masterclass and some average batting from the home side see Charlotte Edwards' side make it four from four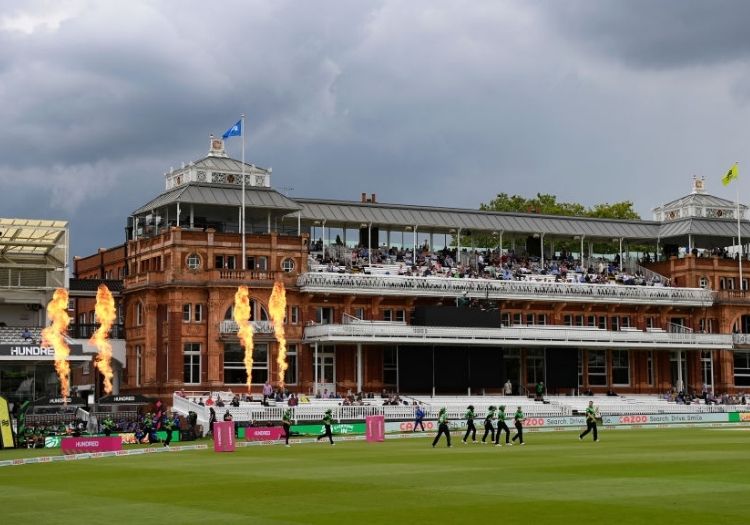 Weird powerplay
A suicidal run-out, a six, 20 wides, a rain break and a wicket. It was a madcap opening 25 deliveries at Lord's.
Every delivery is meant to be an event in The Hundred and this was certainly the case during the opening stages.
Whether it was all vintage, world-class cricket that the ECB promises at the start of the competition is up to you to decide.
But it was nothing but entertaining and intriguing. Just like the games on Thursday, it doesn't have to be high-quality to be a good spectacle.
It began six balls in when Naomi Dattani was called through for a run by Tammy Beaumont when it was her call and was consequently run-out by miles. She was barely in the St John's Wood area.
By the end of the set, Beaumont had made amends with a nonchalant six behind square. It was as classy a flick over the rope as you're likely to see.
Before the rain came Tara Norris had got her radar wrong and conceded five wides and upon the resumption, Anya Shrubsole, who is no stranger to this ground or surroundings, followed her to the boundary.
I'm not even sure the Lord's slope could be blamed for the errors. Perhaps a greasy ball made all the difference, but it was some average bowling too. Chris Green speaking on Test Match Special was particularly scathing.
All in all, it was a bizarre passage of play, something happening of note from virtually every delivery. And by the end of the powerplay, the London Spirit could consider themselves well-placed with 30 runs on the board.
It was about as good as it got for them.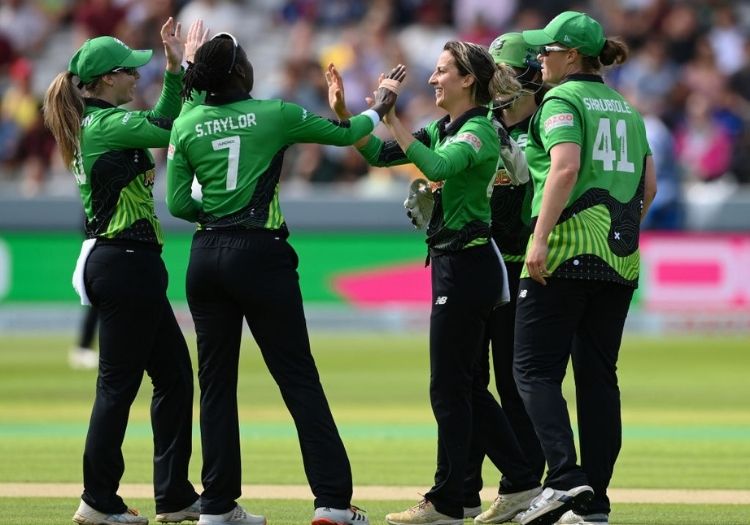 Brave have the right balance of overseas and domestic players
Wellington better than second choice
When Sophie Molineux was replaced by Amanda-Jade Wellington it felt at the time like a major downgrade.
A multiple World Cup being stood down for a 24-year-old without an international outing in three years said it all.
But Wellington has been absolute class over the opening batch of games. And this performance at Lord's was her best of the lot.
This fresh pitch offered a bit of turn and helped her claim a stunning 4 for 15 from 20 balls, with 14 dots.
It all started when she ran out Dattani with a stunning throw with only one stump to aim at.
Wellington bowled with real intelligence, setting fields to tempt batters to hit against the spin - that helped see off Heather Knight.
Then she would flight the ball above the batters' eyeline and contributed to Beaumont and Carr's downfall as the Spirit wheels started to come off.
It was further proof that if you can bowl to plans and fields, there is success to be had against new batters and wickets can come in clumps.
Stafanie Taylor played a considered innings as Southern Brave completed the run-chase
Brave make it four from four
The manner in which squads were selected was meant to ensure we got a balanced competition.
And for the most part that has followed with the matches. Games have been tight and decided by moments rather than long stretches of play.
But Southern Brave have made a mockery of those attempts with four wins from as many games to leave them top at the halfway point.
Once overseas players started to withdraw, it was always going to come down to a bit of luck which sides were going to pick up the best replacements.
Smriti Mandhana, Stafanie Taylor and Wellington is certainly a fine trio from which to base your team around.
Add to that Anya Shrubsole, Danni Wyatt and Sophia Dunkley and suddenly you have a core to rival any side in the tournament.
What has helped is the likes of Lauren Bell, an England player in waiting, and Fi Morris have come to the party.
And then there is the hugely knowledgable Charlotte Edwards at the helm.
This short and sharp group stage means whatever momentum, whether that be positive or negative, you can create can become difficult to break.
Brave have certainly made the perfect start as their aim for a top-three finish.
Please ensure all fields are completed before submitting your comment!