Liam Plunkett: Discarded by England but still fascinated by fitness and motivated as ever
NICK FRIEND - EXCLUSIVE: Fitness has been a long-held fascination for the evergreen fast bowler. It has been an obsession ever since the flick was switched as an academy prospect. Even at 35, there are still few in better shape than Plunkett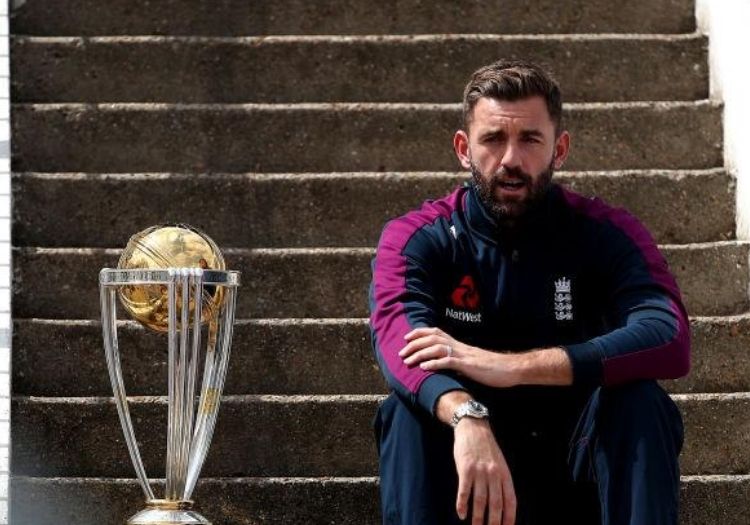 Not many 34-year-old seamers win World Cups. In fact, only Glenn McGrath and Imran Khan have been older than Liam Plunkett on the day of their respective finals.
Fast bowling, after all, is a young man's game, isn't it? Impossibly tough on the body, a physical strain like nothing else, dominated by athleticism and youthful exuberance.
And that is the direction in which England appear to have veered – that the Surrey bowler, though still as fit as ever, is no longer their man. When a 55-man training squad was announced to commence this strangest of international summers, Plunkett's name was conspicuous in its absence, even if his removal from the central contract list for this year had already hinted that his time was up.
In the seven games he played during last year's victorious campaign, England went unbeaten. Of those to better his haul of 11 tournament wickets, only three were more frugal in their economy, only nine took their wickets more cheaply.
Speaking in June, almost a year on, disappointment still lingers at the way it finished. The issue has never been that it came to end, rather the way it was communicated.
"I just think they're probably thinking of the next World Cup," he tells The Cricketer, "and they're probably thinking about whether in that many years, is he still going to be doing what he's doing now? Who knows? But I also understand. I'm more than happy to step away.
"I spoke about it previously; it was just the way it was dealt with. I'm more than happy if someone says to me: 'Listen, it's been a great few years. The World Cup was amazing, but we're going to go down a younger route.' And that would have been fine. I want people to come in and do well. That's never been the issue. You just like someone to be honest and tell you which way it's going."
The topic is the elephant in the room but, strictly speaking, it is not why Plunkett – sporting a magnificent lockdown beard – is sitting down to chat, via Zoom. There is an intrinsic link, however, which is why we begin there.
Now 35 and readying himself for competitive cricket once more after a pandemic-enforced interruption, we are talking about his body.
It has been a long-held fascination for the evergreen fast bowler and a reason, perhaps, that being eased into international retirement might have grated so much. You see, there are still few fitter than Plunkett.
On the upcoming season – with the Bob Willis Trophy set for its launch and a T20 Blast to follow afterwards, he wonders whether he might even return with more pace than before, having enjoyed several months to freshen up and dust off the cobwebs of fatigue. Having pulled out of the Pakistan Super League to focus on his pre-season with Surrey, he last bowled a ball in anger during January's Bangladesh Premier League. "Can I come back when the season starts and bowl quicker than I was bowling last year and the year before?" he muses. "What happens if I bowl 90mph consistently because of the training I'm doing?"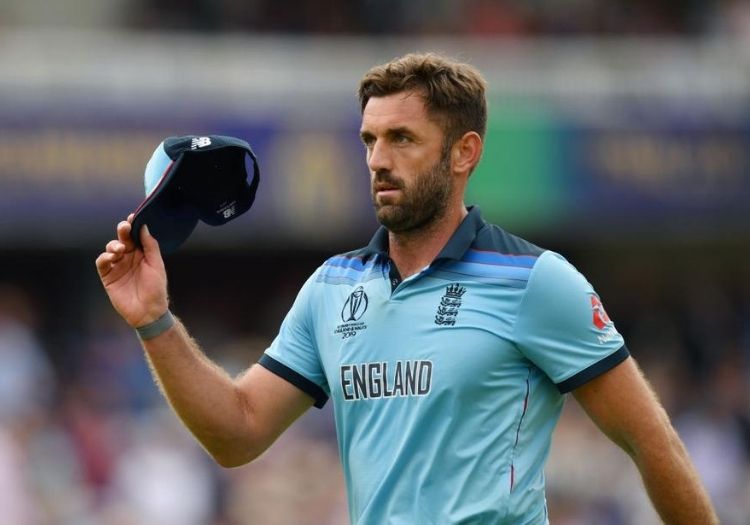 Plunkett became a fundamental part of England's success under Eoin Morgan
Those thoughts are part of an obsession, Plunkett believes, that began during his time on Durham's academy. Realising he was off the pace as he got to grips with the expectations of an elite sportsman, a switch was flicked that he has never once been turned off.
"I was still at school back then, and from that point I just dedicated myself to the fitness side of stuff, and it's something I always enjoyed," he recalls. "I probably went to the level where I'd over-train and I'd get injured from over-training. It's one thing I've never been short of – it has been a passion and I've been fascinated with that side of cricket and of sport.
"All the documentaries you watch around athletes, I'm just fascinated by how they get themselves to that level. I appreciate that a lot of people have the talent and stuff, but that only gets you so far. The people who have that longevity work so much harder – Tom Brady, LeBron James, people like that. They dedicate themselves to their body – because that's what you use, that's your asset, that's your tool with cricket. It's your body.
"That just fascinated me – I want to play as long as I can. Especially leading up to that World Cup and at the age I was, I was one of the older people, so it was a case of how I could look after my body and how I could get to that point. For the three or four years leading up to that, I was doing everything I could from the stuff I'd learnt previously."
Following the World Cup, his commitment to self-improvement and a desire to push the boundaries of his own physique led him to complete Level Three and Level Four qualifications in personal training.
He teamed up with The Training Room, a health and fitness education provider, to complete his own course, and has since taken up an ambassadorial role in the launch of the Player Resettlement Programme, a connected venture focusing on smoothing the transition for professional athletes from elite sport into whatever it is that comes next.
For Plunkett, it makes a great deal of sense – a representation of two major parts of his life: fitness and cricket, as well as a knowledge that the latter cannot last forever.
"I've always been interested in it," he explains. "I think I've played at the highest level because I've always kept myself fit. I've always been fascinated by the training side and nutrition side and I'd like to get into that after cricket.
"I love to train – I'm one of the hardest trainers, whatever team I'm in. As well as that, I'd like to tick off my coaching badges over the next few years. I'd like to have that kind of stuff done, so at the end of the three years, you've maybe got your S&C, your coaching badges, nutrition certification all done.
"It's just nice to have that package as well as all my experience of playing cricket for however many years and being involved in the greatest England team ever. I feel like I'd be an asset to someone, wherever that may be. Whether it's here or in America or Australia, who knows? Me and my missus are open to see where that can lead – we're not really set on where we are at that point.
"With something like what's going on now, no one knows what the future holds, right?"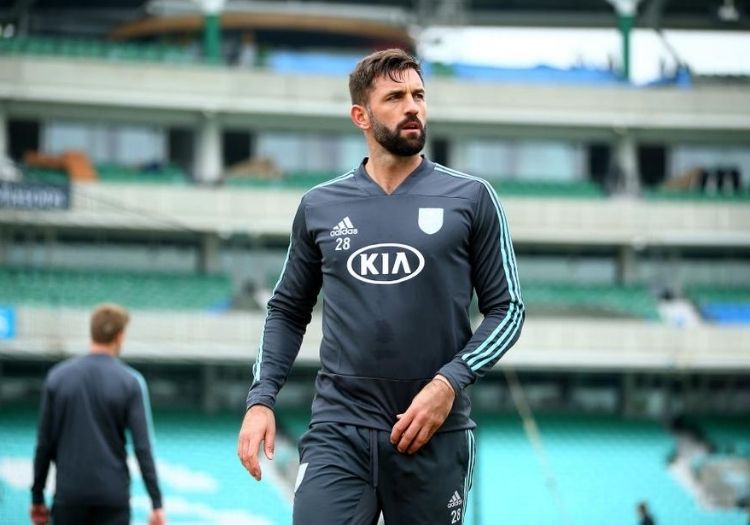 Plunkett is ready to throw himself into Surrey action after a first year at the Kia Oval disrupted by World Cup glory
Cricket is all he has known, having made his first-class debut 17 years ago and his international bow only winters later. But he doesn't fear retirement.
"I always had that World Cup to look forward to, so I was always looking to that and I didn't really think about it," he admits. "And still now, I'm not really thinking about retirement because I've got a few years left in me. But I know that it's going to come at some point. I just want to make sure with the transition, if you do things the right way like I am doing right now with The Training Room, I'm excited about doing something different.
"Yes, it's going to be sad because you're not going to play professional cricket again. Ever since I've been able to throw a ball, that's all I've thought about doing. But obviously there does come a point where it does switch over and, as much as I love cricket, it's not the most important thing in my life. I do think about it but it's not something I'm dreading. I love playing cricket but I'd also be excited about doing something afterwards, hopefully still involved in cricket."
There is an appreciation, too, of his lifespan in the sport. The average age at which a professional cricket career ends is 26; nine years on, he is still going strong. It is why he feels that he can add significant value to the Player Resettlement Programme. There is a misconception, perhaps, that athletes like Plunkett will be able – and willing – to slip away into a comfortable retirement without plans for the future, dining out on a bottomless pit of endorsement deals, IPL paydays and central contracts. The face, therefore, of a World Cup winner as a figurehead for the business can help to break down that fallacy.
For all the memories of his role in Eoin Morgan's side, it was the last of several reinventions: between 2007 and 2015, he only played two ODIs – one in Bangladesh, the other in Perth. At one point, he was England's de facto Test enforcer; at another, he would swing the white ball prodigiously; when he found his niche under Morgan, it was as a canny, selfless, versatile, almost mysterious operator.
The ups and downs, then, have afforded him a healthy perspective on the inevitability of life's journey.
He ponders: "As much as cricket is not the same money as football or NFL, it must get to a point where even if you make so much money from playing cricket, what are you going to do afterwards? You've still got to do something afterwards – you're not going to just sit there and do nothing.
"Well, that's my opinion. But even if I earned loads of cash that was in the bank and I could sit on it, I'd still want to do something, I'd still want to go down a route like the S&C side of stuff. I want to give back to younger cricketers, hopefully with the qualifications I get and the experience.
"The route I've taken, not everyone will do it – people will go into all sorts of things: some people want to go into the building and plumbing side of stuff and completely away from cricket. They feel like that side of their life is finished and they want to do something completely different, which you understand."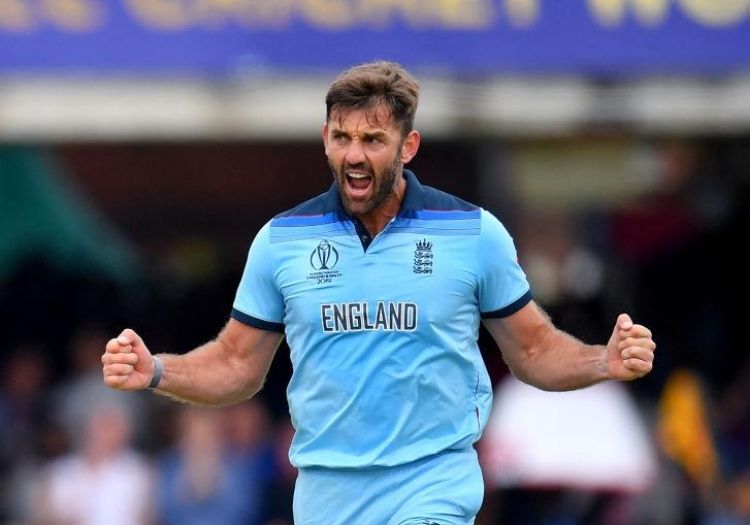 Plunkett took 11 wickets in last year's World Cup
The Professional Cricketers' Association works tirelessly to ensure that players are not experiencing those thoughts on their own. When the coronavirus outbreak first brought the game to a standstill, the union was quick to advertise a range of online courses. After 50 days of lockdown measures, more than 70 players had already attended virtual webinars on a variety of topics, including property investment and how to set up a business.
Is it something that is discussed in dressing rooms – the question of what comes next?
"People do speak about it," Plunkett adds. "You're always going to have the older people and the kids who are still going to university and still want to finish that off. But a lot of the older people are doing courses. I think as a youngster you think that you'll do it a few years down the line, but then it comes it comes around and it's quite hard to get back into that again.
"If you haven't studied, you have to learn how to study properly again because you haven't done it for 15 years, and you have to get back into the role of doing that. But yeah, people openly speak about it and I think as an older player, you should help the youngsters realise that.
"It's like: 'I hope you have an amazing career and you play county cricket until you're 38, but also it would be smart to look into other stuff.' We should project that across to the youngsters, and the PCA do a good job of doing that. There is always stuff available online, the PCA meetings provide a lot for cricketers, so there are always opportunities to make yourself better and improve.
"Hopefully I can speak to younger people and say that it's not too early to start."
Not that Plunkett is quite at his endpoint yet, mind. The former Durham and Yorkshire bowler is looking forward to working under new Surrey head coach Vikram Solanki, a former England teammate with whom he holds an unusual spot in the record books: the pair put on the highest-ever partnership involving a Super Sub during the innovation's short-lived existence when Solanki had replaced James Anderson in an ODI against Pakistan.
Having only featured for Surrey intermittently during his first year at the county, the next two months mark something of a new beginning.
"With the complete break from cricket, I can imagine some people will get recovered, will get excited to play again, the passion will come back," Plunkett says. "And if your body has had that long to rest, you don't know how it's going to react. People might come back and be way off, or some people might come back and be so fresh and raring to go.
"You could have been at a place where you've been working on stuff with your bowling action and, because you've not been able to think about that for so long, it's like a blank canvas. You might come back and not think about it – you just do it. That's helped me in the past. I'm excited for it – it will be nice to see how it comes out.
"It's just that feeling, isn't it? It's like when you're a youngster and you're playing for the academy. It just feels new again. I felt in such a good place before this happened, so I am excited to get back and carry that on."
For unrivalled print coverage of the county season, subscribe to The Cricketer and receive four issues for £15
Please ensure all fields are completed before submitting your comment!