After an unprecedented break, the return of the seamers
NICK FRIEND: There are few physical actions more unnatural than fast bowling. As county cricket returns, a collection of seamers, bowling coaches and strength and conditioning experts look back on lockdown and ahead to what they're anticipating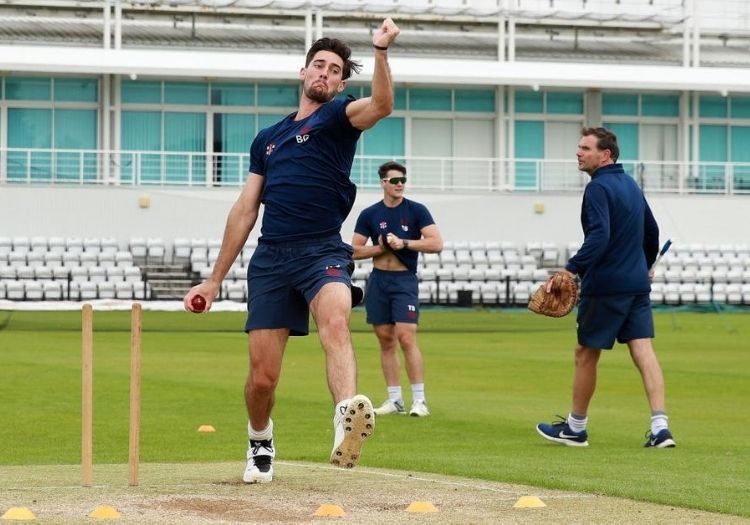 For many bowlers on the county circuit, this moment has been a long time in coming. In some cases, it is nearing a year since they last delivered a ball in anger. For the majority, lockdown will have represented the longest bowling layoff of their careers.
The domestic game's belated return for a congested two-month campaign brings with it a new set of challenges, an obvious excitement and several questions that don't yet have concrete answers.
Among seamers nationwide, there is a mixture of intrigue and cautious optimism, tinged with a nagging fear of the unknown.
With a red-ball tournament lasting only a month, one niggle could end a season. After all the patience called upon in reaching this point, that would be a cruel blow. Similarly, however, there is a fascination at might what be possible.
"What we're facing is a lot more like a Test series than it is a conventional county season – five games with a month's build-up," Liam Price, Nottinghamshire's head strength and conditioning coach, tells The Cricketer.
On the first day back for one of his fast bowlers following three and a half months on furlough leave, he jumped a personal best. "That's purely down to being fresh and not fatigued," Price adds.
The same pattern emerged at Warwickshire, where close to a third of the playing staff recorded their best figures in running tests. "Our whole squad came back and smashed the fitness," explains Liam Norwell, the 28-year-old seamer who missed the second half of the 2019 campaign through a serious hamstring injury. "I think that's testament to our boys and how seriously we took it and how seriously we trained."
Only Surrey and Lancashire did not make use of the government's Job Retention Scheme with their on-field staff, meaning players at 16 counties were unable to take part in any cricketing activity during the height of the lockdown period. Instead, they were restricted to working at their fitness.
Durham's players set up a Strava account to engage with one another and remain motivated to look after their bodies, while their bowlers – as at other counties – returned to training ahead of their colleagues to dust off any lasting cobwebs. Chris Rushworth, with 494 first-class wickets to his name, has emerged as one of the stars of recent months, sharing his own training regime on social media.
"I think we actually did really well at staying on top of the fitness side of things," he says. "If you go back to bowling in a relatively good physical condition, it makes the bowling side a lot easier. I think the fact that a lot of us did quite a bit of running really helped us.
"I'm pretty sure it was Bob Willis who said that all he used to do for a few weeks before the season was just go running on the roads, and that was his pre-season. To be put in a scenario where that's literally the only thing you can do, there are worse things than to keep on top of your fitness."
At Worcestershire, Pat Brown was the first returner after being named in England's 55-man training group, working with bowling coach Alan Richardson. The 21-year-old, who made his international debut in November, spent the first half of 2020 recovering from a second stress fracture in as many years. In a sense, the delay to the season has aided his recovery. He only bowled his first ball on June 8 – well after the T20 Blast had been due to begin.
"It meant I've not had to rush it back as quickly as I might have," he admits. "Our plan was to try to push to be ready for the start of the Blast, so it's probably given me an extra month and a half to make sure it's all good.
"Going forward, I think I have to be a bit more mature if it is hurting, to have a couple of weeks off or get it looked at a bit sooner. Through the last couple of years, I've sort of played through pain for quite a long time. By no means am I a senior player, but I think now I am comfortable enough in my spot and my position in the side where I could just say that I need a rest.
"Whereas, in the first year where we did really well and I did well personally, if I'd had a scan before Finals Day and it had shown up, I would have never had that experience of bowling on Finals Day. The team may not have won, and then maybe nothing progresses from there – I don't get into the selectors' minds for England.
"The next year, if I'd flagged it up a bit earlier, I don't know if it would have been something sinister but the chances are I wouldn't have been able to go to New Zealand. I'm pretty happy with the choices I made and the choices we made as a medical team. I don't think I've looked after it the wrong way in the past. I just need to be a bit more mature about it going forward."
And when the time came for that first bowl of the summer? "It came out really nicely actually," he recalls. "It's the best I've ever felt, I think. I didn't have any pain in my back, it came out lovely. I think it was a case of best when fresh – it's like when you haven't played golf in ages and you strike the first one off the tee lovely. It's been good, it's nice to be back."
"I reckon you'll see some lads bowling absolute heat"
He adds that having such an extended hiatus – first through injury, then through the pandemic – has enabled him to filter away any negative tendencies that had begun to seep into his game during a busy 2019.
"I probably got rid of habits that shouldn't have been there that just creep in throughout competition and little things that you find yourself doing," Brown explains. "When you don't do it for six months, you shake it off. The first few sessions were literally a case of running up and letting go; that's probably what you aim to do in the season really.
"You don't want to be thinking about things – you just want to be running up and letting go of it in a good spot. Maybe it was just being fresh and getting rid of some habits. I spoke a lot to Richo about changes I could make and what I could do to improve and be better, so going into that first week I already had an idea of what I wanted to get out of it.
"I already knew what I was doing wrong last year, but when you're in competition mode you don't want to be thinking about it. I thought I was jumping too high in my delivery stride – higher than I'd like to, but in a game I don't want to be thinking about not jumping as high because then I'm not thinking about Liam Livingstone trying to whack me for six.
"Once you get into competition, it's hard to change stuff technically, so actually, to have this odd period where I can do stuff without the pressure of competition, it has given me a good foundation to work off."
It is an intriguing consideration. For all the talk of rust and what county cricket might look like come August, the importance of freshness cannot be taken lightly. Clips from pre-season friendlies have shown seamers in full flight, with Steven Finn and Olly Stone among those looking in fine fettle.
"I think I completely underestimated the decrease in performance from fatigue," Price admits. He has seen a marked improvement in some of his own bowlers.
"I'm fairly happy now to pull back on gym sessions and conditioning sessions to make someone fresher. I reckon you'll see some lads bowling absolute heat.
"It will be interesting to see – 100 per cent, the seamers will come back in a better place for it physically. It has been a real eye-opener."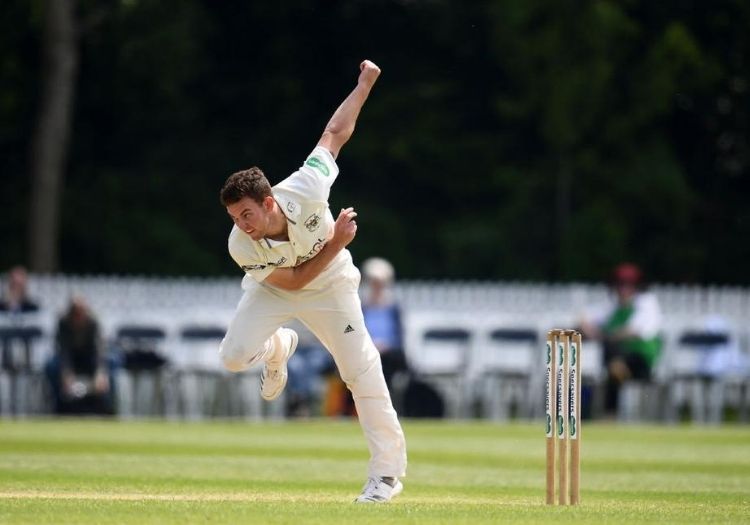 Ryan Higgins took 50 first-class wickets last season
Yorkshire head coach Andrew Gale has already stated that he will look at redesigning the club's winter programme in light of the events of recent months.
"This has confirmed to me that we probably overdo it in the winter," he told the club's website.
"We need to sit down at the end of the season. Hopefully we won't have too many injuries over the next two months and it will confirm what we're thinking."
Richardson adds: "We've never had a six-week outdoor block to prepare us for a season. Normally, you'd have your winter work indoors, maybe go away pre-season or be out in the nets, but you might only have three or four weeks outdoors. So, we've got a bit longer. And while no one would have wished this on us, you have to try to look at the positives of that break; guys have been able to put a decent block of conditioning together."
Liam Plunkett has always studied the physical side of the game, analysing what he can do and how far he can take his body. After all, not many seamers have featured in World Cup-winning sides at 34 years of age. Although seemingly no longer among England's plans, he has no desire to hang up his boots. Rather, the opposite. Ahead of Covid-19, he missed the Pakistan Super League to allow himself more time to focus on Surrey and to get to know his teammates better.
He wonders, too, whether the break might just breathe new life into his game.
"Can I get a little bit lighter?" he muses. "Can I come back when the season starts and bowl quicker than I was bowling last year and the year before? What happens if I bowl 90mph consistently because of the training I'm doing? That was my focus really."
"That's the thing that will be nice to see," he smiles. "I've not had a gym available, like none of us have. I've got some stuff that I've been working on. With the complete break from cricket, I can imagine some people will get recovered, will get excited to play again, the passion will come back. And if your body has had that long to rest, you don't know how it's going to react. People might come back and be way off, or some people might come back and be so fresh and raring to go.
"You could have been at a place where you've been working on stuff with your bowling action and, because you've not been able to think about that for so long, it's like a blank canvas. You might come back and not think about it – you just do it. That's helped me in the past. I'm excited for it – it will be nice to see how it comes out.
"It's just that feeling, isn't it? It's like when you're a youngster and you're playing for the academy. It just feels new again. I felt in such a good place before this happened, so I am excited to get back and carry that on."
It leads to a natural follow-up question: what constitutes success for a seamer in a year like this? Last year, Kyle Abbott topped the wickets pile, followed by Rushworth, Ollie Robinson, Ben Sanderson and Matt Milnes.
Not far behind, Ryan Higgins snared 50 victims in Gloucestershire's promotion campaign, as well as adding 958 runs. Needless to say, replicating that effort in a five-game sprint is hardly a realistic thought, but it is a quandary he has taken time to consider.
"I still haven't found the answer," he laughs. "I've just been racking my brains about this – just understanding what success looks like. Obviously, it's competitive cricket but it's a completely different look to competitive cricket as well within what we've ever done before. I have thought about it. Is 20 wickets a good year?
"Because there are fewer games, it doesn't mean guys are going to expect more wickets within those games than they normally would. I don't know. I think the team thing will be interesting – bowlers might be rotated and that sort of stuff."
"We've only got two months, so you don't want to get injured and be done for the year"
Beginning on August 1, the first four rounds of Bob Willis Trophy matches will have a three-day turnaround attached to them. It is a lot of cricket in a short space of time on the back of an unprecedented lull and an unusual pre-season block.
It is why the ECB, following extensive medical research in collaboration with the Professional Cricketers' Association and first-class counties, have put in place a raft of temporary playing conditions.
Among the alterations from a normal County Championship year, the minimum number of overs in a day has been reduced from 96 to 90, while no first innings can last longer than 120 overs. The follow-on disparity has been lifted from 150 to 200 runs, with the second new ball available after 90 rather than 80 overs. In another relaxation of Championship regulations, counties will be able to loan a player to another club for one week over the course of the competition's cycle.
Each of the changes has been made with the health of fast bowlers in mind: looking to take the strain off seamers and attempting to limit the amount of time they spend in the field.
For Norwell, that aspect has been particularly conspicuous during the last month.
"I think the biggest thing is getting used to being on your feet all day again," he explains. "Even the batters last week after our intra-squad friendly were knackered the next day.
"Where else do you spend six and a half hours just standing on your feet all day? I think as much as the actual bowling, I think you're going to really notice that during this season. In the last session, batters really will cash in and bowlers will get tired. We just haven't done it for months."
The wait for the former Gloucestershire bowler has been longer than most. He suffered a badly torn hamstring last June, before returning to action during winter training. Ryan Sidebottom and Olly Stone also missed large portions of last season, with Warwickshire forced to dip into the loan market on multiple occasions in their search for seamers.
As such, the notion of squad rotation had already been discussed long before coronavirus struck, with bowling coach Graeme Welch ramming home its importance to his charges. The Edgbaston county only remained in Division One last year because of a one-off tweak to the league's relegation structure, but there is a determination to improve this year, particularly amid the poignancy of the Bob Willis Trophy and the late England great's connection to the club. In March, the club's bowlers travelled to La Manga a week earlier than the rest of the squad for an ultimately aborted pre-season camp, where Welch emphasised the value of "being a unit".
That sentiment has come to take on greater meaning in the context of a clogged fixture list. One player The Cricketer spoke to queried whether the circumstances might benefit allrounders, with teams wary of placing too great a burden on their specialists and looking to share the load. A successful season for Norwell, therefore, is straightforward. "In the last couple of years, I've had injury problems, so for me I think it's just to be available for selection for as many games as possible," he says.
He points to this preparation period as crucial in that regard, focusing on the gradual increase in intensity as the month has worn on.
In Nottinghamshire's first week back, Price set out that he didn't want anyone operating at greater than an 80 per cent training intensity. Players at Trent Bridge have had to answer three open-ended questions on a monitor before they have been able to train: how well they slept, how sore they are and how stressed they are.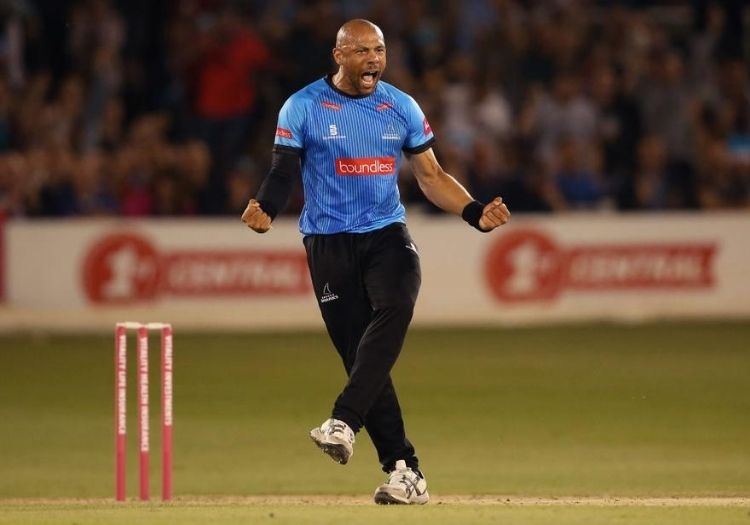 Tymal Mills only returned to training this week, ahead of a monthlong lead-in to the T20 Blast
Brown, who describes himself as a "feel bowler – I don't generate much pace from my run-up", spent his first few sessions coming in off half his usual distance.
After a long spell without cricket, however, gauging your own percentages is a challenge in itself, especially given the excitement around the sport's resumption and the thirst to return to normality. There is a balance to uphold rather than going hell for leather from day one.
"It's a tough one; I think you just have to try to rein it back as much as you can." Rushworth reflects – Durham aborted their pre-season tour of Zimbabwe, meaning that when the strike-bowler returned, he hadn't bowled a ball since training in the indoor school in March. "When we came back, we didn't bowl at batsmen for six or seven sessions, so it's just judging your run-up pace.
"But as soon as you put that batsman in front of you, I think as a sportsman that competitive edge just instantly ramps up. As soon as you have a bit of competition, that 70 or 80 per cent intensity level just goes out the window.
"I think that's just natural instinct, so I guess it's just trying to be able to control that in a sensible way. For someone to run up at 50 per cent, how you can measure that on your body is pretty impossible. I think you just have to try to be sensible and not jump in too early.
"You work so hard in the winter and all of a sudden you can't do anything. It was a strange one – we couldn't even go to the local club. It was totally bizarre. I guess you never really feel like you miss it because bowling is so tough.
"During a season, you just think: 'God, I can't wait until the end of September when I can have a break.' Whereas now, because you miss it and you love it, you want to have that competitiveness and everyone is chomping at the bit to have a crack. It has been a massive role-reversal."
Norwell concurs. "In the second week we got back into competitive netting. It is amazing what the difference is between bowling into an empty net and actually bowling at someone in a net. That was great and everyone got straight back into it.
"It's one of those things – the competitiveness just gets back into you. You don't mean to, but you start running in five per cent harder, bowling it five per cent harder. We had about ten days of that and then we had an intra-squad friendly on Friday. Again, that intensity just shifts up again – because if you bowl a bad ball, it's not just going into a net."
A video of Higgins cleaning up Chris Dent in a practice net quickly went viral at the start of July, with all three stumps flying out of the ground – a clip to sum up 2020, so the caption declared.
But he recalls his initial return to bowling as an odd, slightly uncomfortable experience. "The first few sessions, even just speaking to a few of the lads, we all felt like our wrists were just locked in place," he explains. "There was no wrist on the ball – we weren't getting that little flick at the end. It just felt really strange.
"To be fair, I reckon two sessions in, it was coming out all right. The body was feeling a lot better than I thought it would, but still very weird to be bowling again. You'd bowl a couple of spells and by the eighth over, you're feeling a bit heavy. Isn't it weird? You're always playing throughout the year and then you have four months off – and everything feels different. Your mind is also thinking about it differently to what you normally are."
The allrounder spoke openly while on furlough about missing the game, as well as sharing his frustration on social media at not being able to practise even at his local club. Having come through that period, it has added a further layer to his desire to make the most of what remains of the summer.
"I genuinely thought I had ripped my side in one of the sessions and then it turned out that I didn't bowl for four days and it was fine," he adds. "I always struggle with a lower rib into my left side and it turned out it was just that.
"I think because we've had so long off, every little thing you feel, you're like: 'Oh no, I do not want it to be an injury.' We've only got two months and you don't want to get injured and be done for the year.
"That for me is the biggest thing – knowing how much I missed it during that period. Normally it's weird. You get injured and you miss two or three months, and that can't be helped. But in this case, I think you look at it and go: 'Well, I've already missed four months.' It's almost like you feel like you're coming back from an injury already. It's like we've got 20 guys feeling like they're coming back from an injury."
He points, as well, to the example set by Ben Stokes in the second Test against West Indies at Emirates Old Trafford. Sensing stiffness midway through an over after a herculean effort, he took himself out of the attack. The advantage for county cricket in starting now is that it has been able to watch on as others have returned to action; a report by sports scientist Joel Mason found that injury rates shot up from 0.27 per game to 0.88 when German football's Bundesliga returned for the first weekend in two months. Soft-tissue problems were particularly common.
Intensity, then, is the buzzword – along with sensible management. The Cricketer understands that one of Middlesex's reasons for live-streaming their intra-squad friendly last week was the belief that it would provide an opportunity to psychologically increase the game's stakes. For all the will in the world, there is a difference between training intensity and game intensity.
Tymal Mills, who only returned to training on Monday to begin his monthlong preparation ahead of the T20 Blast, feels similar. He did not bowl a ball in anger during lockdown: his wife gave birth to the couple's first child, while Mills also took on a role as a partner at Pace Journal, an initiative producing fast bowling content.
When the time comes, he is keen to have a batsman at the other end to add consequence to his practice and is fortunate to be among other white-ball specialists at Sussex.
"After those first sessions, you can ramp it up pretty quickly," he says. "I'm sure I'll get to a stage where I'm just bowling three or four times a week at four overs a go. I'd like to think I won't need too long to get ready physically. It's the skills bit you want to try and groove.
"Once I'm at my full intensity, I'd want at least one bowl a week at a batter for a bit of competition.
"I've used lockdown pretty smartly: I've been running a lot and training as much as I can. I've got a bike at home and things like that, so I feel in good nick. But then on the flipside of that, I've not bowled a ball since the Pakistan Super League at the start of March, so you don' know how your body is going to react.
"I probably wouldn't have had this long off bowling for a long time; I'm not anticipating any problems – I've got a med-ball at home and I've been doing slams and things like that, just to try and help my body for when I come back to training. But it looks like I'm going to have a five-week lead-in to the first Blast game."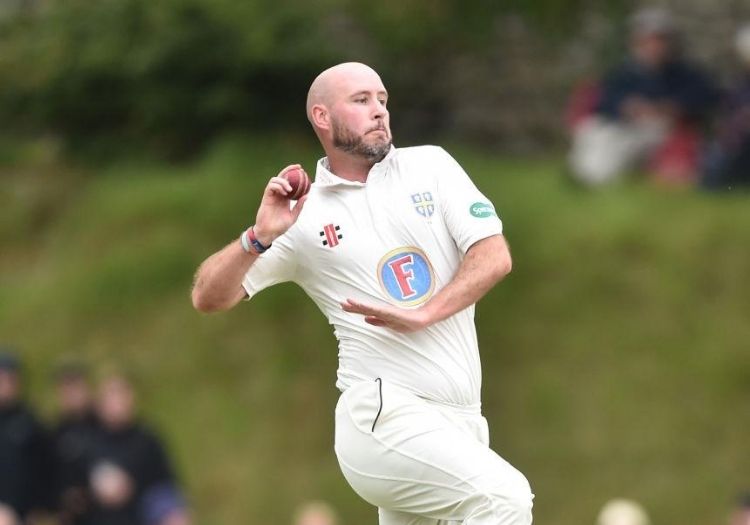 Chris Rushworth was relieved when it was confirmed that red-ball cricket would be played this year
On the wider topic of intensity and injury prevention, Price explains: "In games, in all metrics across the board for bowlers, you pretty much see a 10 per cent increase compared to training. You can't recreate that intensity in a training scenario.
"For example, we got rid of nets ten days ago and we've had two middle practices going on all the time four times a week. That's good and it starts to build the intensity. Physically, it's good for players to get out of a net. Weirdly, their rotation goes up when they get out of a net.
"The biggest thing we don't want to get is a side injury. Stress fractures are chronic load, so realistically unless we bowl people too much building up, touch wood, we're not getting a stress fracture. But a side strain is an intensity issue – an unaccustomed intensity. We have to try to prep the tissue – just like you sprint to get the hamstrings ready. You have to bowl at that intensity and get them exposed to that threshold to be ready for a match scenario.
"My big thing is you've got two options: you either undercook a player or do you overcook them a bit? I've been really conscious not to overcook people. If we try and ramp it up too much, we're going to kill them off before they even get the chance to play, so we need to be patient."
When play finally begins on Saturday – almost four months later than originally planned, it will be on an initial diet of red-ball action, followed by a T20 Blast squeezed into a September block.
There had been rumours that multi-day cricket might be excluded from the plans due to issues around accommodation, with some suggestion that a Royal London Cup would instead be favoured for August before a season-ending T20 tournament.
"During a season, you just think: 'God, I can't wait until the end of September when we can have a break.' Whereas now, because you miss it and you love it, you want to have that competitiveness"
Worcestershire's pre-season has been spent at both Worcester and Kidderminster – Pakistan briefly used the main ground as their base. The seamers focused from the outset on red-ball preparations even before confirmation came through of the formats. T20 Blast runners-up last year and winners in 2018, there is a desire as well to use this year as a springboard to improve their longer-form record. "My stance was that I want them to get their stock ball up and running and spend three weeks doing that," Richardson explains. "And then, we can start looking at all the skill that come with white-ball cricket.
For the likes of Rushworth, the news on July 10 that all 18 counties had agreed to a red-ball competition provided a light at the end of the tunnel. The Durham seamer bowled just 12 deliveries in white-ball cricket in 2019, all coming in a single Blast appearance. His bread and butter has long since been the County Championship.
"Cricket as a whole needed the red-ball stuff to go ahead," he says. "As much as the game is developing and the white-ball stuff is more and more present around the world, I still think that cricket is generally a traditional game and you need that little bit of tradition.
"For me, I just think it was a massive thing for cricket fans, and from an individual perspective to be able to get out and do what I do best."
He has discussed what to expect from conditions with teammates and coaches. In a normal year, Rushworth would begin his campaign on green, seamer-friendly surfaces in the April damp. Instead, what awaits is an August series on potentially dry pitches.
The toss was already due to return to county cricket this year after four seasons as an uncontested handout to the away team, while the heavy roller was also due to become compulsorily available. Now, however, there is more to consider. "Starting later, what the ground's like, fresh wickets, outgrounds – there are a lot of things out of the ordinary," he adds. "But it is going to be the same for everyone. I think it will be good for cricket, some interesting games."
For others – Brown and Mills among them, the crux of the summer will come later on, with the T20 Blast.
Both had been working at their game prior to lockdown: Brown has been looking to perfect his yorker since returning to action, while Mills was focusing on his wrist position, seam movement and slower ball over the winter.
"The main focus for me is just being fit, getting out there and playing some cricket come September," he adds.
Mills, in particular, is an exceptional case; he has not played a first-class game or made a List A appearance since 2015, owing to a congenital back condition and, ahead of this season, signed a new contract with Sussex that has seen him move onto a lower basic salary alongside his match fees.
Speaking prior to the announcement of the county schedule, he admitted that "the risk [of putting his body through 50-over matches] just heavily outweighs the reward".
With The Hundred also postponed – players have been guaranteed 11.5 per cent of what they had been due to earn, it has made this a more complex period. The news last week, however, of the T20 World Cup's postponement has opened the door for Mills. The expectation is that the new gap in the international schedule could see franchise opportunities increase.
"It may even be a better landscape for guys like myself," he suggests, "with even more international cricket maybe going on as teams play catch-up and pack in a load of series, for example, which would take guys out of the reckoning for franchise leagues.
"It might help guys like myself who aren't in the international setup to maybe be a bit more valuable due to availability."
For the time being, though, thoughts beyond the summer can wait. Against all odds, there is county cricket to play. And for the nation's seamers, intrigue and excitement await.
For unrivalled print coverage of the county season, subscribe to The Cricketer and receive four issues for £15
News
|
Features
|
County Cricket
|
Bob Willis Trophy
|
1Banner
|
Please ensure all fields are completed before submitting your comment!