Durant Cricket extend partnership with The Cricketer's schools coverage
"Like The Cricketer, we at Durant Cricket are dedicated to supporting the schools game and we are delighted to be able to do this alongside such a prestigious publisher"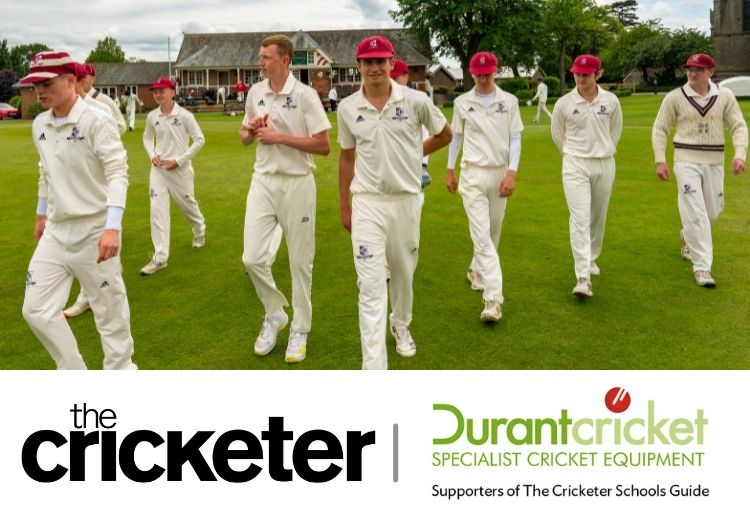 The Cricketer are delighted to announce an extension to its agreement with ground equipment suppliers Durant Cricket, who partner with its extensive schools coverage.
Thanks to Durant, the last three years has seen The Cricketer invest greater editorial resource into its schools coverage, which includes features, interviews and match reports both on TheCricketer.com and in The Cricketer magazine. This new two-year agreement will see further investment in this grassroots content.
The Cricketer's schools coverage culminates in the annual Schools Guide, published every November, listing the top 100 senior, top 50 prep and junior and top 20 all-girls schools in the UK. Durant Cricket will continue to be the headline partner of this publication.
Durant Cricket managing director Cristian Durant commented: "We're delighted to extend our partnership with The Cricketer, and its schools coverage in particular. Like The Cricketer, we at Durant Cricket are dedicated to supporting the schools game and we are delighted to be able to do this alongside such a prestigious publisher."
Jim Hindson, commercial director at The Cricketer, said: "We're delighted to continue working with Durant Cricket. Over the past three years we have been able to expand our schools coverage exponentially, producing more content and continuing to champion the schools game at all levels."
You can find out more about the Schools Guide 2022 here.
Please ensure all fields are completed before submitting your comment!