Chris Silverwood praises Joe Root's handling of Ashes negotiations
The England head coach also discussed England's preparations for the series, believing his side are in a strong position after facing New Zealand and India this summer and learning from the latter's success in Australia in 2020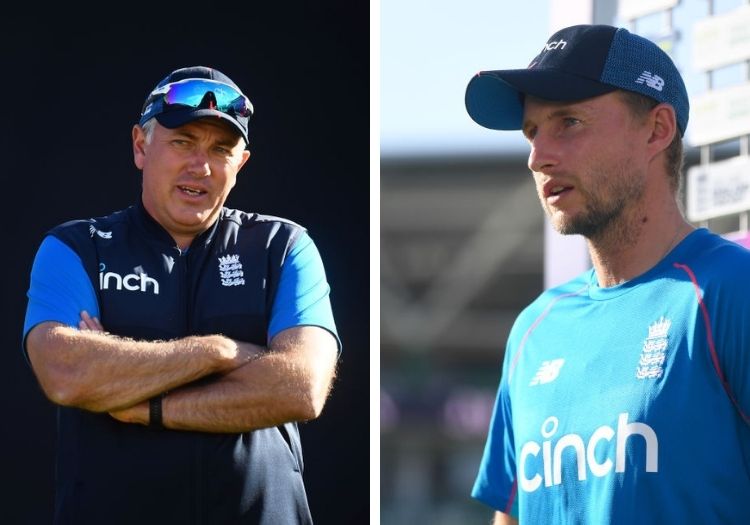 Stuart Broad included as England name 17-man Ashes squad
Sam Curran ruled out of Ashes with back injury
Chris Silverwood has praised Joe Root's handling of the negotiations surrounding the 2021-22 Ashes series, crediting the England captain for his role in "helping us get to the point where the series is, as it stands, going ahead."
Over the past few months, there has been endless speculation regarding whether or not the Ashes will be played or not with Covid-19, Australia's state travel restrictions and bubble fatigue all threatening to derail the tour.
However, on October 8, the ECB granted conditional approval for the series to go ahead, subject to certain 'critical conditions' being met. And with England provisionally due to fly out to Australia on November 4, Silverwood believes Root's involvement in the discussions has been pivotal.
"A lot of negotiations went on but what we did see was a lot of class from our captain," Silverwood said. "He really did lead from the front. He showed a lot of empathy and a lot of really good leadership skills to help get the players to this point, and equally the way he looked after the staff. I think it's galvanised his position as a leader. All of the boys have recognised that, all of my staff have recognised that, and it's made us all pull behind him. I can't emphasise how classy he was within those negotiations.
"He really helped us get to this point and we are all committed to going. [The Ashes] is an iconic series and every young cricketer growing up wants to play in it and as a coach you want to coach in it. It's massively exciting that this series is going ahead, and I think the mindset will [now] shift towards performance."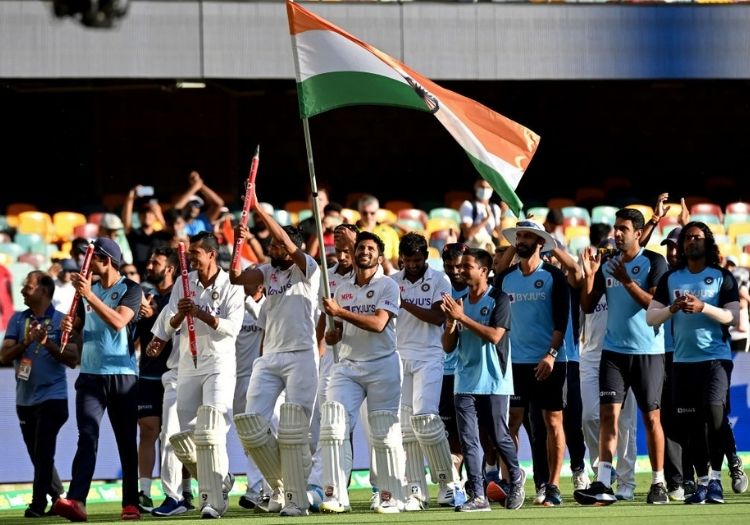 India's players and staff celebrate after defeating Australia in January, a series which Silverwood has studied in detail
England head to Australia off the back of a busy, if disappointing Test summer, which saw Root's side lose 1-0 to New Zealand in June and trail India 2-1 before Covid-19 forced the abandonment of the fifth Test at Emirates Old Trafford. However, rather than be downbeat, Silverwood believes the experiences of playing the two best Test sides in the world stands England in good stead. Furthermore, with India having defeated Australia 2-1 last winter – which was also Australia's most recent competitive red-ball series – it provided England with an excellent learning opportunity.
"Australia have been very strong over the years in their own back garden, and we respect that, but over the last five, six, seven months, we've played the top two teams in the world [and] learned a hell of a lot off them. It's been great preparation," he said. "Teams like India, who have been to Australia and been successful, we look at them, what they do, how they go about their business and there's strong belief within our camp that we can go out there and do something special.
"I think the important thing for me is our players have seen what the best in the world looks like, they've played against it, felt what it is to have them push against us. We've also tasted success against them and shown that we have got the skills within the ranks to take 20 wickets and push the best, so I see that as a real positive and a real galvaniser to the group."
Addressing his squad selection, which will see 10 players, including vice-captain Jos Buttler, tour Australia for the first time, Silverwood refused to lament the lack of genuine fast bowlers in his 17-man squad, instead focusing on how India's successful formula shaped his decision-making. England's bowling attack includes pacers James Anderson, Stuart Broad, Mark Wood, Chris Woakes, Craig Overton and Ollie Robinson alongside spin duo Jack Leach and Dom Bess.
"We have got a 90+mph bowler in there in Woody [Mark Wood] but I think the one thing we have got in the bowling attack in supreme accuracy," Silverwood said, addressing concerns that in absence of players like Jofra Archer and Olly Stone England will be unable to deploy their first choice plan of attacking Australia with raw pace. "If you look at the bowlers that are there, the one thing they are very good at is hitting the stumps and bringing the stumps into play.
"We watched how India performed in Australia and try and learn lessons off them. I'm a very curious bloke, so I'm constantly watching, as are my bowling attack. We'll be looking back over the plans that India used and adapting any of those to what our bowling attack is. Worrying about what we haven't got, that's pointless. We'll be using our skills in the best possible way.
"[And] Leachy, one of his super strengths is how accurate he is and watching how the Indian's played in Australia, we want accurate bowlers, so we went that way. Parky [Matt Parkinson] is an interesting option. He's a wicket-taker and something a little bit different but he didn't get the nod on this occasion."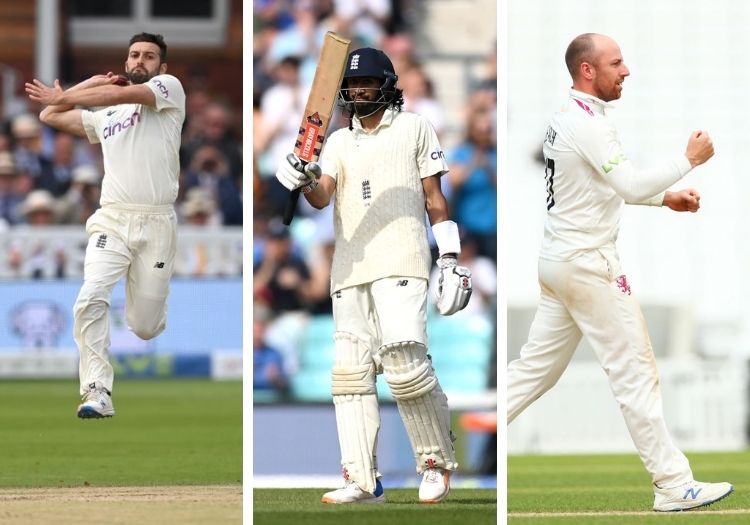 Mark Wood (L), Haseeb Hameed (C) and Jack Leach (R) are among the 17 players selected by Silverwood
Discussing his batting options – an area which has been a concern for England over the past 18 months – he continued: "There's no hiding from the fact that Australia have a high-class bowling attack – we know that, we've got to accept that and embrace it. We saw Ollie [Pope] come back strong in the last Test match he played – he made a lovely 81 – so we know he's a good player and we know what he's capable of. We've got Has [Haseeb Hameed] who's forced his way back into the top of the order [and] Joe, whose stats speak for themselves.
"The rest of them there's no hiding from it, we have to score runs. At some point we do need people to put their hands up and there's no point hiding away from that fact. It's something we're going to work very hard on and give the guys all the confidence [we can] to make sure they perform out there."
As for Dom Sibley, who recently lost his red-ball contract, and Liam Livingstone, two of the notable absentees from the 17-strong squad, Silverwood offered some hope. "This is not the end of the road for [Sibley]" he said. "He just has to go and score some runs for Warwickshire and force his way back in. I will be keeping an eye on him; the door is definitely not closed.
"Livingstone was talked about. The great thing is that he is throwing his hat in the ring and making us sit up and watch him. Down the line, it's going to give us more options."
Please ensure all fields are completed before submitting your comment!