A decade of Brett D'Oliveira as a Worcestershire cricketer, a relationship entwined through history
NICK FRIEND: Ten years on from becoming the third in his family to represent Worcestershire, following his grandad and father before him, Brett D'Oliveira reflects on his journey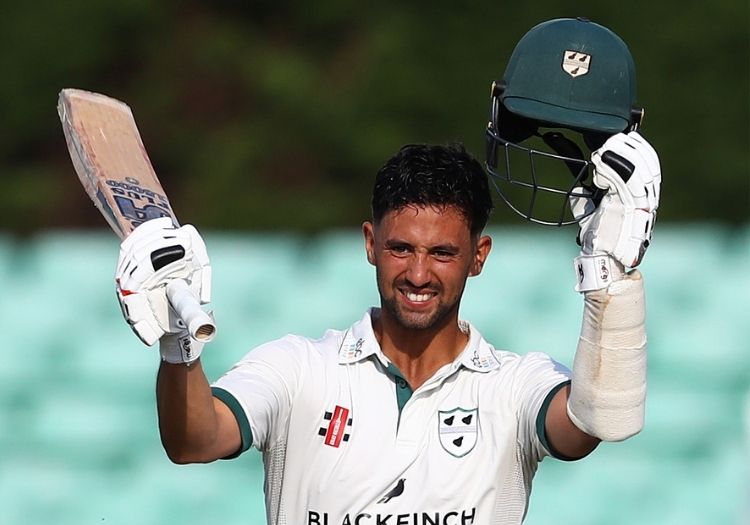 Like grandfather, like father. Like father, like son. When Worcestershire faced Glamorgan last September, it marked the 1,169th time that a D'Oliveira had represented the county at first-team level.
When this campaign gets under way, it will be the 57th in succession – beginning with the first-class debut of Basil in 1964 – that a member of the club's most famous family has appeared on the staff, either as a player or a coach.
For Brett D'Oliveira, the third generation, this season will be his 10th playing for a club to which his lineage is intertwined.
"New Road means a hell of a lot," he tells The Cricketer, talking ahead of an upcoming anniversary noteworthy both in the individual context of a fine, ongoing career and for the wider story of the D'Oliveira-Worcestershire marriage. "I'd be lying if I said it wasn't a second home because I've spent probably half of my years at the ground."
There are so many memories: playing on the outfield as a youngster with Shoaib Akhtar; running through the old dressing room as a child to be lifted up by Chris Gayle above his head; getting to know the children of Graeme Hick, a close friend of his father Damian, who passed away in 2014; pulling on the shirt for the first time in August 2011, a game in which he didn't bat but dismissed Joe Root with his legspin; being considered captaincy material for a short stretch in the 2018 County Championship; winning the T20 Blast at the end of that summer with a team full of long-time mates.
"All these things are just absolutely huge for me."
The family name is a privilege but never a burden. "I don't feel the pressure to fly the flag," he insists. "I genuinely mean it when I say that I don't feel that as a player."
Over time, he has come to understand the sheer significance of his grandad and what he stood for. Some of that came through the questions he would ask Naomi, his grandmother and Basil's wife. Other nuggets arrived later through his own research: "I'd hear the odd thing and I'd look it up to read about it. It was probably only at that stage – when you take it on board properly – that you realise it was a hell of an achievement really."
Speaking to The Cricketer last year, the county's academy manager Elliot Wilson explained eloquently: "You can't hide the importance of the D'Oliveira saga within society and history, let alone cricket. It's quite a unique thing for the club to be the home of that period of history. They will hopefully always have an indelible handprint on the club."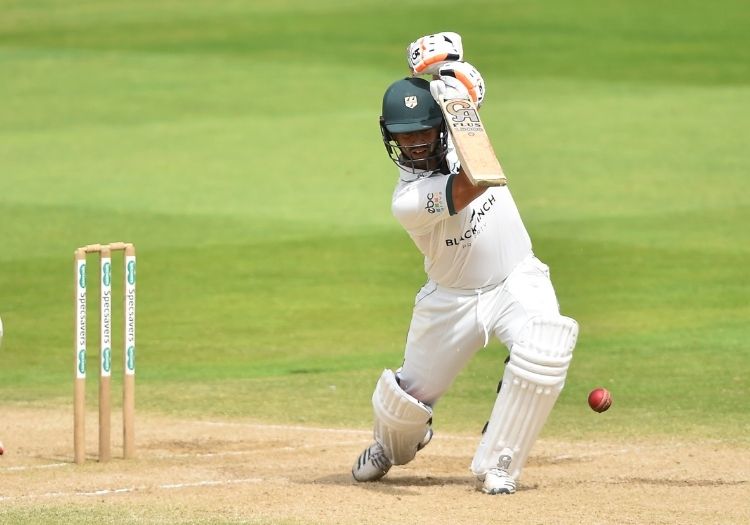 The D'Oliveira name is entrenched in Worcestershire's history
Needless to say, though, in a family of cricketers – brothers Marcus and Dominic were also involved in Worcestershire's pathway system – it simply wasn't a regular topic of conversation when they popped in to see their grandparents. "It was all very normal: ice-creams, chocolates, playing in the garden," D'Oliveira says.
These days, the only pressure he feels is to win games as a 29-year-old at the centre of a team he first represented as a teenager. He was among the first in this widely respected, likeable crop of homegrown players to appear on the scene. Ben Cox made his bow two years earlier in first-class cricket – he was born 26 days before D'Oliveira, and the pair have been teammates since turning out together for the county's under-10 side. "It's such a long time to be playing cricket together," he says, with a twang of nostalgia. "It genuinely doesn't feel like that. It literally feels like it was yesterday."
That bond – both with the club and his colleagues – has rarely been more important than in the weeks following Damian's passing after a battle with cancer.
"It was extremely difficult," reflects D'Oliveira, who was in his third full year as a pro at the time. "But what made it easier actually was going back to cricket. I didn't have a break where I went and had a month off or any time out. It didn't feel right at the time. It felt like I needed to be doing something to give me some direction because I'd probably have sat around and thought about it even more.
"My dad was there every hour of every other day, so that did make it hard. But also, having said that, Worcester is sort of my second home – family have been there, friends are there. To completely ignore that would have been even more difficult, I think.
"It was extremely hard, and it still is extremely hard actually. But I think you just find ways of dealing with it and getting motivation from it and just accepting that there are going to be some down-times. But other than that, it's life, isn't it? I think you just have to accept it and crack on."
After a playing career during which he accumulated more than 14,000 runs, Damian spent years as the county's academy director and oversaw the formative development of several members of the current squad. Wilson put it that "without the work to put things in a good place so that there were strong foundations for someone to take it on and evolve it, a lot of the success of the last five to seven years wouldn't have happened".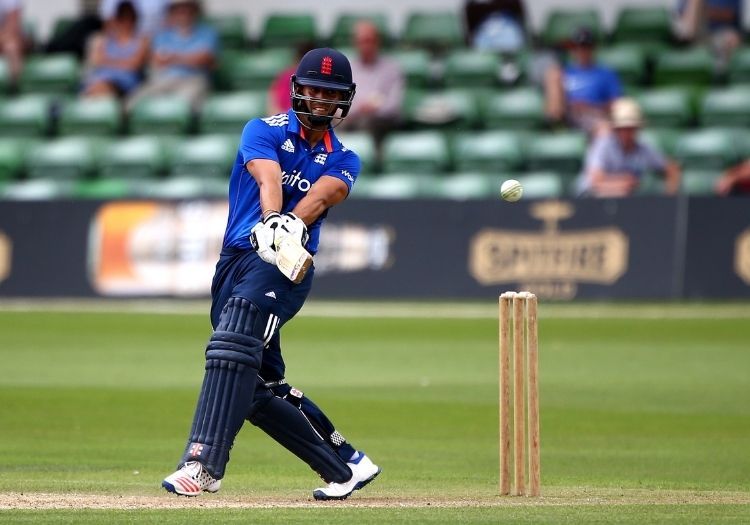 D'Oliveira in England Lions action back in 2016
And so D'Oliveira holds a tremendous admiration for the legacy left behind by his father – something he has come to understand more and more as he has grown up.
"When you're young and you've got no responsibilities, you probably don't appreciate it as much," he says. "But now I'm a bit older and I've played a bit more, you start to understand that he really did produce some players and help some players come through. I'm proud."
The tragedy of his death also added an extra layer of affection for his lifelong club. "That's what it was for me," he explains. "Never at that time did it cross my mind to think that I couldn't do it here anymore. I felt like I wanted to do it there because it made it even more special, if it could be. That was the motivation for me."
Now a veteran of more than 200 first-team appearances, several ambitions still stimulate him. One is to make the leap into the "dogfight" of franchise cricket – an avenue that appears to have opened itself up increasingly since Worcestershire's white-ball revival and that pushes him to improve.
Another is simply to maintain that recent collective success; last year apart, when they were missing key players and struggled, few counties have been as impressive in the manner of their T20 cricket. In the longest format, there is a feeling that a corner was turned in the Bob Willis Trophy after a miserable showing in the 2019 County Championship: D'Oliveira himself made scores of 174 and 91, and averaged 52.42. There is a keenness to push on by "winning games from 50-50 situations and showing some real grit and determination to get over the line".
That century was his eighth in first-class cricket, bringing him within two of his father. Although the expectation of being the third D'Oliveira has only ever come from external forces fascinated by a remarkable story, he admits that overhauling Damian's tally is another target on his list of aspirations.
"I know how many first-class hundreds my dad made, so that's my next goal – to try to beat him," he says. "It's not something that's driving me, but it would be nice to have that one-up on him at some stage! Just to tell him that I got a couple more than him would be really nice. If I can try to beat the odd record, be proud of myself and make my family proud, that's all that matters to me."
As his coach in the second team as well as with the academy, Damian acted as an unwavering figure of support for his son's cricket, not that Brett was ever treated more favourably than anyone else. "If anything, I had to work harder to prove it, which is probably a good thing looking back," he considers. "But he never put any pressure on me, he never said that I must play cricket. It was something that I wanted to do and pushed to do. He was obviously there all the way to support me."

So much so that their rapport as father and son never stood in their way as player and coach. A generation earlier, when Basil coached Damian at New Road, that relationship – in cricketing terms – was different: "It was an unwritten rule that my dad would go in the other net."
Since 2014, Kevin Sharp has taken on that unofficial role as D'Oliveira's second pair of eyes: "He's helped my cricket tremendously, he's helped me as a person tremendously." They speak regularly about batting – at different points in the last seven years, Sharp has held roles as batting coach, second team coach, first team coach and, most recently, head of coach and player development.
D'Oliveira, too, has proven to be a malleable operator: there are few jobs he hasn't fulfilled at Worcestershire. The roots of his legspin can be traced back to Damian's relationship with Terry Jenner, which was forged when he travelled to Australia to shadow Shane Warne's former mentor. D'Oliveira recalls: "I would pick my dad's brains and, when Terry came over, there was already that connection there, so my dad got us together with a couple of other lads on the academy and we did some spin sessions with him."
And while it remains an important part of his armoury as a multidimensional cricketer – especially in both white-ball formats, it is with the bat where he has flourished most consistently. Three years after his first red-ball appearance for the county, he stepped up to open the batting in the County Championship – a move initially inspired by Sharp that helped to kickstart his career.
"He gave me an opportunity in the second team to bat higher up the order," he explains. "Fortunately for myself. Then, the opportunity came in the first team as an opening batsman. It was either a case of playing in the second team or opening the batting in the first team, so there was only one way for me – and that was to open the batting."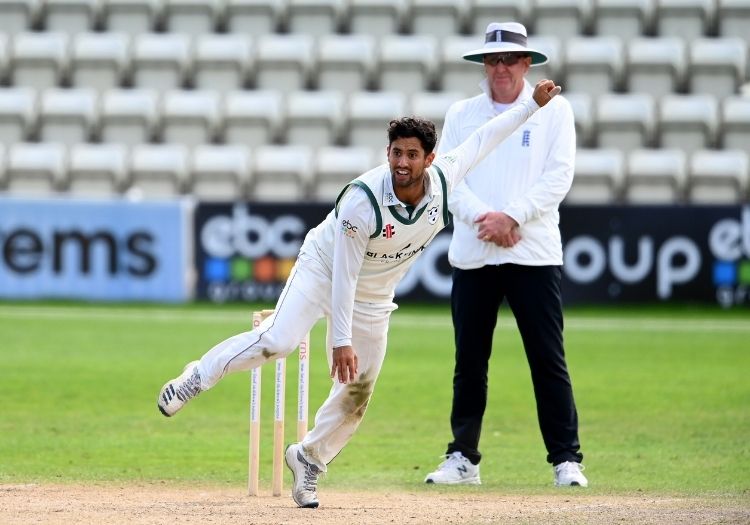 D'Oliveira will be Worcestershire's main spinner in the early rounds of the County Championship
The shift paid off though, garnering an England Lions call-up midway through the next summer. He classes that recognition as "a massive thing for me", in a similar bracket to his selection for the North v South series in 2018.
"I don't think it was a role that I saw massive longevity in, just because I'd never done it before," he adds. "Kev always said to me that this was just a way of getting me into the team and getting some experience. I'd always had the vision myself of being a middle order batter and bowling some overs when required."
And these days, that is the position in which he finds himself once again, looking to carry over last year's form with the bat – albeit in a truncated competition, while providing the major spin threat through the first half of the season, at least until Moeen returns from the Indian Premier League.
The England allrounder is a quiet, roundly respected figurehead at the club – "a good friend, a great bloke, an outstanding cricketer," states D'Oliveira, "one of the best captains I've played under."
There has been no doubting his impact in recent years, especially during consecutive Blast campaigns in 2018 and 2019, when Worcestershire – the penultimate county to reach their maiden Finals Day – came within a single delivery of becoming the first team to retain their title.
Beyond Moeen, however, a rare camaraderie runs through that side – a benefit, in several cases, of having grown up together.
"You hear a lot of people say it, but you're doing the job that you love and you're playing with your best mates in the world almost," D'Oliveira explains. "It is a little bit like that."
The challenge, then, is remaining brutally honest with each other when the going gets tough.
"You know that person so well that you don't want to upset them, and you end up papering over a few cracks," he says. "But we're all old enough now and we've got to a stage now where we're men and if we see something that isn't quite the way we want it, we really dress it down and tell that person – in the right way. We've matured in that sense, which has shown in our cricket over the last few years.
"I think we've developed as a group on that side of things, being a bit more mature and open. That presents a lot of challenges because you do have some upset characters at times. But also, it's all for the good of the team. It does make it hard, but we're trying to win games of cricket. I feel, personally, that's the way we need to be to move forward and win games.
"As you get older, you process the information better and maybe you don't dwell on it as much. You can put it together a lot quicker, whether it be a good or bad performance, and you take on the things that you can do better and improve on. You take them on a lot quicker."
It brings D'Oliveira back to the subject of his debut, when he was just a 19-year-old a week on from the joy of signing his first professional contract with his family's county. He was too young to think then about what it meant. All he knew was that he was living out a childhood dream.
"I was just so stoked to be able to pull on the shirt and play for Worcestershire," he reflects. "At the time, I didn't really think about it. But when I look back, I feel more and more proud of what I managed to achieve on that day. Obviously, I'm really lucky to still be going for Worcester."
And with that, the D'Oliveira story goes on.
Subscribe today and receive The Cricketer's centenary issue – six issues for £19.21. Click here
Please ensure all fields are completed before submitting your comment!