Ben Cox: Journey of a wicketkeeping perfectionist
NICK FRIEND: A debut as a 17-year-old schoolboy at a time when he didn't even keep wicket regularly at youth level, Cox has, more than a decade later, developed into one of the country's finest behind the stumps - hindered only, perhaps, by his era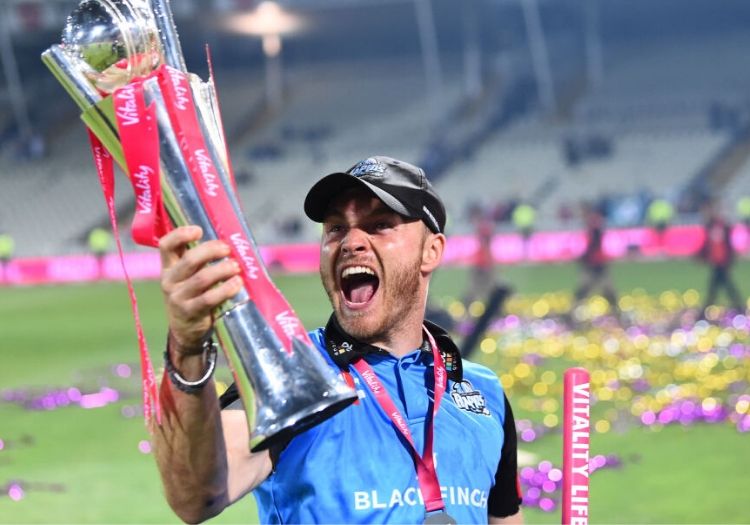 This was meant to be a big season for Ben Cox, now 28 years old and every inch a senior player at Worcestershire, the only county he has known.
Physically, he believes he is the strongest he has ever been. Mentally, there is a new confidence to his game. An England Lions call-up over the winter, albeit as an injury replacement for Tom Moores, has opened his eyes to a level he feared had passed him by.
It seems almost incredible that the period Cox spent in Australia as part of a landmark, unbeaten tour was his first ever Lions experience. There has never been any doubting his glovework; rather, many have labelled him as possessing county cricket's finest hands. But sheer weight of runs has in the past seen him fall short of his peers.
Kent's Ollie Robinson, Gloucestershire wicketkeeper James Bracey and Moores were among his teammates over the winter in a squad led by Richard Dawson, while Jos Buttler, Jonny Bairstow, Ben Foakes, Ollie Pope and Sam Billings have all kept wicket for England inside the last twelve months – the depth of options at the national team's disposal laid out.
There is no bitterness at the time it has taken to reach this point, but more a mixture of pride and humility in finally climbing this particular mountain. It certainly doesn't feel like eleven years have passed since he made his first-class debut while still a Bromsgrove schoolboy.
Cox is engaging and deeply impressive company: thoughtful and candid on a career that – by his own admission – began before he was ready, frank in his now-mistaken belief that he had missed the boat when it came to further recognition, fascinating on the mental art of keeping wicket, and all driven by an absolute obsession with self-improvement.
"I thought I was miles away from the setup," he admits, "and I was resigned to the fact that I probably wouldn't ever be involved. I could have quite easily just cruised for the next five years with a bad attitude, but that's not me or my nature. It has come at the perfect time to relight the fire. I'm desperate to be back there.
"It was just a case of showing them what I'm about, my attitude, my work ethic. I'm a team man, so I wanted to get around the boys and enjoy their company. It's obviously just a shame that what's happened has stalled that.
"But don't get caught up in what's going on at the moment; just remember that the last bit of cricket you played was that of a Lions tour."
You can sense the genuine thrill in Cox's voice at having been part of this. His last sentence is a piece of advice to himself, a note to soak it all in. He was genuinely shocked to receive the news, though those who have watched him go about his work at New Road for more than a decade would argue that the call – delivered to him on his birthday by James Taylor – was long overdue.
It gave him the opportunity to work with Bruce French, the widely respected coach and former England wicketkeeper. The pair have known each other for a while, having forged a relationship founded on a common respect for their art – and Cox talks of keeping with an almost giddy, infectious enthusiasm. Yet, this was the first time that they had trained together.
"Frenchy was using me as an example of posture, and I was like: 'Well, this is brilliant feedback,'" he says. "It showed me that I'm not a million miles away; I just need to be a bit more consistent with my batting.
"My wicketkeeping should be there or thereabouts. I had some lovely feedback on that. He just said after one session: 'It's a shame you've come at this time.'"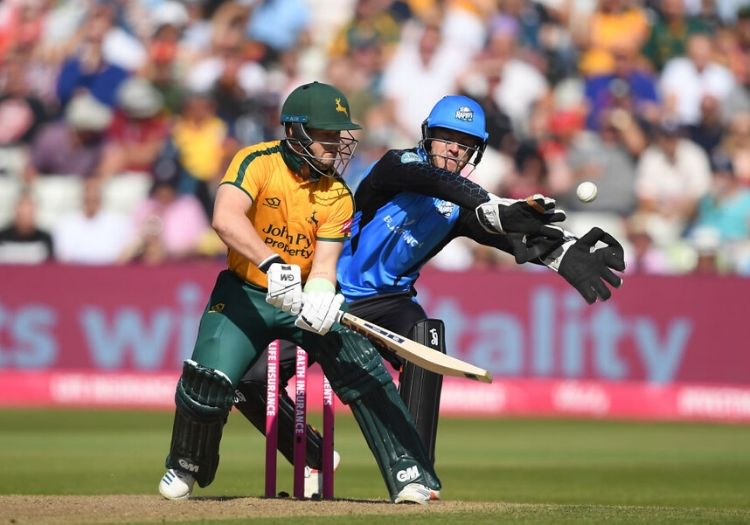 Cox was included in an England Lions squad for the first time over the winter
Cox is the first to acknowledge that he must boost his own output with the bat – not so much for his own sake as Worcestershire's. Since Joe Clarke's departure to Nottinghamshire and with Moeen Ali often unavailable, he has often shifted both up and down the order.
His breakthrough – if that is the right word for a highly regarded county pro more than a decade on from his debut – came on T20 Blast finals day in 2018, when he made 101 unbeaten runs across two games at Edgbaston, taking his side to the title on their first appearance at the showpiece event.
"Those two months really put me on the map," Cox reflects – he had struck a century in a losing cause shortly beforehand in a Royal London Cup semi-final, "but then I haven't really kicked on since," he adds, self-critical and aware of his own expectations. His efforts were hardly disastrous in 2019, but not quite what he had envisaged.
His mind wanders to last season's finals day – Worcestershire's second in two years, and to a moment that stands out from a remarkable semi-final against Nottinghamshire. By his own admission, it was a game that Worcester appeared to have lost: Notts needed just 49 to win off the final seven overs with nine wickets in hand.
With one required off the final ball, Ben Duckett missed a full-length delivery from Wayne Parnell. Up to the stumps – "that's where you show off your skill", Cox smothered it to clinch an unlikely win. There was not a single extra in the 20 overs – just the 15th time in the history of T20 cricket, not a bye in sight.
It meant even more to Cox, "a badger with my wicketkeeping". He details every catch and every drop – "even if it's just a finger-end, it's a drop".
"Last summer, I was over 90 per cent, which is the best I've ever done. Now that's the benchmark. I can't drop below that."
He casts himself back to a tied Royal London Cup group game in 2017 when an error allowed Northamptonshire to hurry through for a crucial bye off the final ball to share the points; a yorker bowled by Joe Leach squirmed out of Cox's grasp and was fumbled far enough that the run was completed.
"I knew he was going for a yorker, but I didn't stay down," he remembers, the frustration still etched in his voice. "It only took my fingers and it went just behind me and they scrambled a single."
How did he take it? "I just remember feeling the worst human being in the world for letting them scramble that run."
And at Edgbaston when it mattered most? "I've been in that situation before and lost, so I knew what to do. Afterwards, I just enjoyed that moment – little career goals. That happened a few years ago and it was really tough. Now, I've just done it in a T20 semi-final with a full house. I did it right and we won.
"It was a little tick-box in terms of a learning. Like the 2018 final, it was one of those moments: over-my-dead-body is this going under me or through me."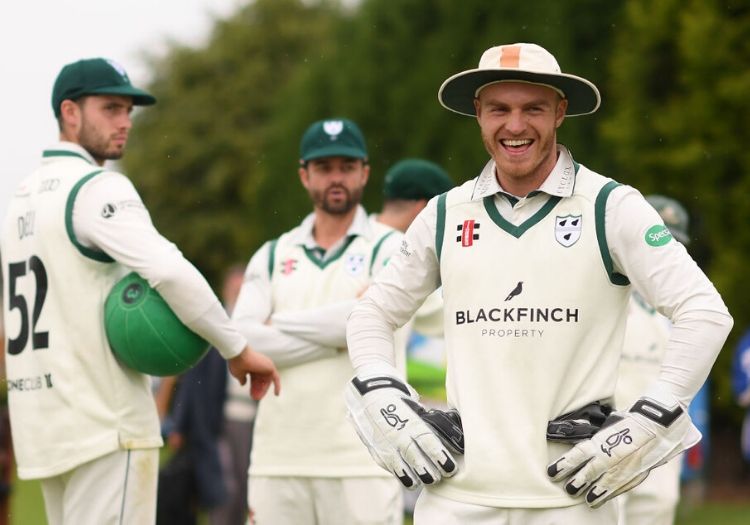 Cox has played 116 first-class matches for Worcestershire
It is a frank insight into a perfectionist mentality that has informed his entire career, having begun at age-group level as a batsman who rarely kept. In 2016, he told Worcestershire's club website that he wanted to be "the next James Foster… the best keeper in the country".
Four years on, Cox's ambition is undiminished; he remains committed to holding that tag, however unofficial it may be. It is all part of a pretty unique determination. Worldwide, only 33 wicketkeepers have affected more dismissals in T20 history. In last year's Blast, nobody took more.
In 2019, Foster joined Worcestershire's coaching staff, bringing the pair closer; they had previously worked together during a T20 competition in Abu Dhabi.
"He was purely a benchmark for me," Cox says. "Who's the best? Foz. It's not a thing that's going to come overnight, it's going to happen over years and years – maybe when I'm like 34 and hopefully still playing. It's that reputation that you gain over years.
"You can't complete cricket at all, you can't complete wicketkeeping. You're going to drop balls. But limiting the amount of balls you do drop, that's when you get your reputation.
"Someone like Foz is a hell of an idol to look up to. We get on really well. He likes challenge, I like challenge."
The duo share a similar attitude to training – "let's drop as many balls as possible because then we know the drill's hard enough," Cox explains.
"We joke about it all the time. Keepers are weirdos. We love a challenge, it's a weird job to get into, the concentration element is really tough, the workloads you put through your body, you're squatting 600 times a day. You have to love it. That's why I think wicketkeepers get on so well.
"You have this appreciation that it's tough. But you're all in it together – that's why you have that keeper's union: It's a unique category to find yourself in, it's a unique job. I love it. For me – and I know I'm biased, it's the best position to be in. 96 overs in a day – at least you're involved. I was fielding over in Australia for my grade team and I hated it. I couldn't handle it – I couldn't handle not being in the game the whole time."
He speaks with a rare maturity, the kind that comes with a first-class career that began somewhat out of the blue as a 17-year-old.
Back then, when he was picked to keep wicket in a County Championship game against Somerset, keeping was very much a secondary skill; then-teammate Daniel Hagger did the job in the pair's age-group team at Worcestershire, with Cox "just a point fielder who couldn't get the gloves". It was only when he was selected by former head coach Steve Rhodes, who had witnessed his desire to learn, that it became his focus.
It is remarkable testament to his own work ethic, therefore, that he has developed into what he has become, working initially with Rhodes on his keeping and taking himself off to the gym to grow his body. He thinks back to the early days as "a late developer, still on that development curve" during his first few years in first team cricket.
"I wasn't ready to play first-class cricket really until I was 22 or 23," he confesses. "My batting went into the background a little bit because I was always a batter. I earnt my place in sides that way growing up; wicketkeeping was just thrown on me by Bumpy [Rhodes].
"It was a surprise. It was a weird experience to look back on and I wasn't ready. I'm really open with that. I knew what I needed to do.
"I'd be there at 6am with Bumpy with my wicketkeeping gloves. It was kind of like a never-ending circle. We got into a rhythm and went from strength to strength. The work we had put in showed on the field and the reputation around my wicketkeeping just grew. It was a lot of hard work."
A half century on debut and the stumping of Marcus Trescothick added to the pressure on a teenager still at school, but tasked with replacing Steve Davies – already an England international and moving on to Surrey.
At one stage, Cox took an exam in the afternoon before shooting off for a T20 game in the evening. In his own words, he was "a boy playing a man's game", moving from keeping for 50 overs in academy and junior games to doing 96 overs in a single day of County Championship action.
"My mind wasn't strong enough to get through – the concentration element," he adds, "and my body physically wasn't strong enough; I was playing white-ball cricket and I couldn't hit sixes. I literally wrote down what I needed to do. Getting stronger was one of them.
"My fitness has taken over and it's not something to blame now, and that's what I want it to be. I'm fit enough to get through a day's cricket – now it's just a case of getting runs and the technique side of things."
Cox is speaking from the roof terrace at his Worcester home, well aware of the uncertainty that lies ahead; it is an unusual time for any athlete.
His local gym shut its doors last Friday amid the coronavirus outbreak, but has lent its supplies to members, leaving the wicketkeeper with an array of barbells, weights, kettlebells and dumbbells for the coming weeks and months.
It has left him hugely grateful and more comfortable than he otherwise would have been; an underground carpark has become his temporary workout space. Having added weight in muscle over the winter, he admits that without his makeshift setup, he would be paranoid at the idea of losing what he has gained. "I'm a CrossFit freak, I love being tested," he chuckles.
It typifies a journey that has been centred around a commitment to bettering himself. He points to the inferiority complex that came with not being able to clear the ropes as a youngster; it is a prerequisite now of the modern game and he has made it work for him.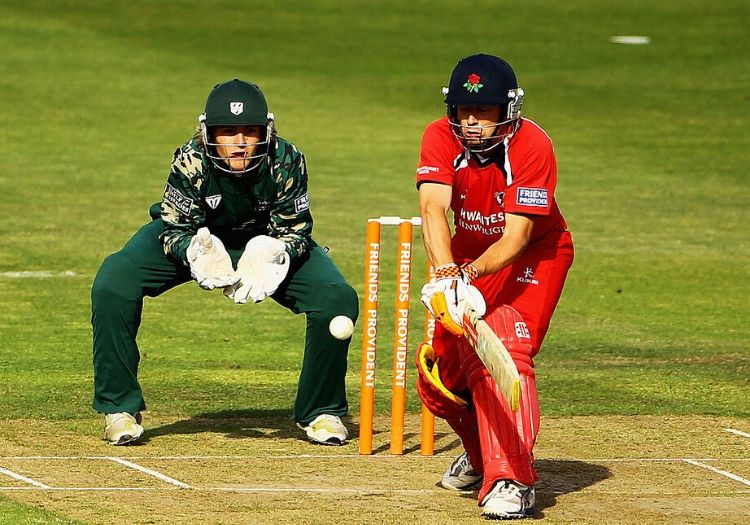 After making his debut as a 17-year-old in 2009, he made his white-ball bow a year later
"It hasn't been a smooth ride," Cox stresses. "It was a smooth ride on my debut, but in the years after it was rough." He struggled with being dropped for the first time in his life, having grown up as a natural across multiple sports. There were challengers for his place in the shape of Ben Scott and Michael Johnson shortly after his initial success.
"But it gives you the drive to want to stay at this level for as long as possible," he reflects. "You can go one of two ways; you either sulk and think you've been hard done by or you can bite the bullet and find out what you need to do to get back there.
"That's why I go to the gym every day, so I can be one per cent better tomorrow. It's in my head that I can always be doing something to get better. That's the biggest thing that's put me in good stead throughout my career."
Typically, it means that he will find a way of keeping himself occupied over the coming months. He set up Hexxee, a "funky sock" brand, in September and the unexpected delay to the season has, at least, given the 28-year-old an opportunity to focus on growing the company.
The idea has its roots in CrossFit – "I believe [socks are] a brilliant way to show off some personality on a small scale," he explains, ever-driven. He looks after the marketing and social media side of the company, while his business partner – his best friend from school – manages production and suppliers. He already owned a sock business when Cox approached him with his idea.
The office is closed for obvious reasons and has halted printing, but he is on the hunt for influencers and is looking to revamp the website.
"It's a strange industry to get into," he laughs, knowingly. "Everyone asks me how I got into it."
One thing's for sure, Cox will go above and beyond to make it work.
Please ensure all fields are completed before submitting your comment!