Michael Vaughan's return triggers letter of no confidence from BBC staff
EXCLUSIVE - GEORGE DOBELL: The BBC Sport BAME Advisory Group and 5 Live Diversity Group have labelled the decision to use Vaughan for England's series against New Zealand as"totally inexcusable" and "a shocking miscalculation"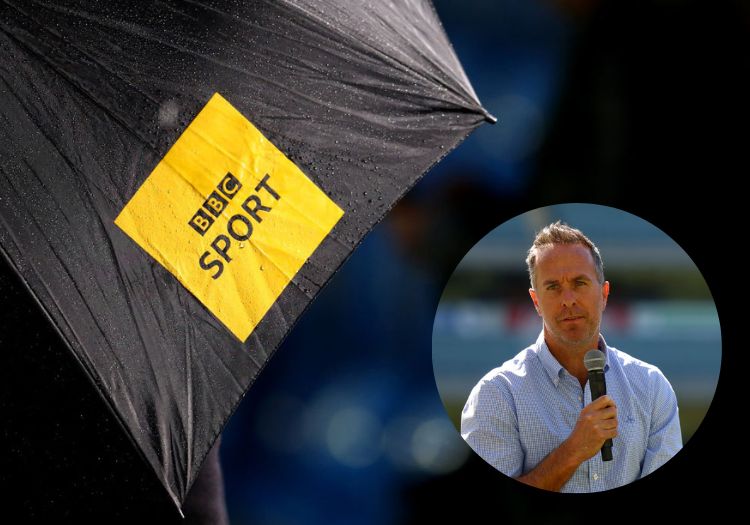 A group of BBC staff have sent a letter of no confidence in the Director General of the organisation and the entire management of the sports department over the decision to use Michael Vaughan as part of the coverage of cricket.
The letter - sent by the BBC Sport BAME Advisory Group and 5 Live Diversity Group - brands the decision to utilise Vaughan as "totally inexcusable" and "damaging, embarrassing and unsettling" to "many colleagues across BBC Sport and the BBC as a whole".
The BBC suspended Vaughan, the former England captain, from their Ashes coverage when it first became clear he had been implicated in allegations of racism at Yorkshire. But he was invited to return to their Test Match Special coverage ahead of the series between England and New Zealand and continued to work for the organisation at the Leeds Test after it emerged he had been charged by the ECB's Cricket Disciplinary Commission (CDC).
The letter describes that decision as "a shocking miscalculation" which has undermined the progress the BBC has made in building inclusivity over the last couple of years. As a result, the authors say they feel "utter desperation" at a situation which has left them "exhausted… and "feeling that we just aren't being listened to."
The entire letter reads:
"On the 23rd of June 2022, former England cricketer and BBC Sport pundit Michael Vaughan was allowed to resume his punditry duties for Test Match Special, at Headingley - the scene of one of the most devastating racism scandals to rock the sport (so far!) - a racism scandal that Michael is heavily embroiled in.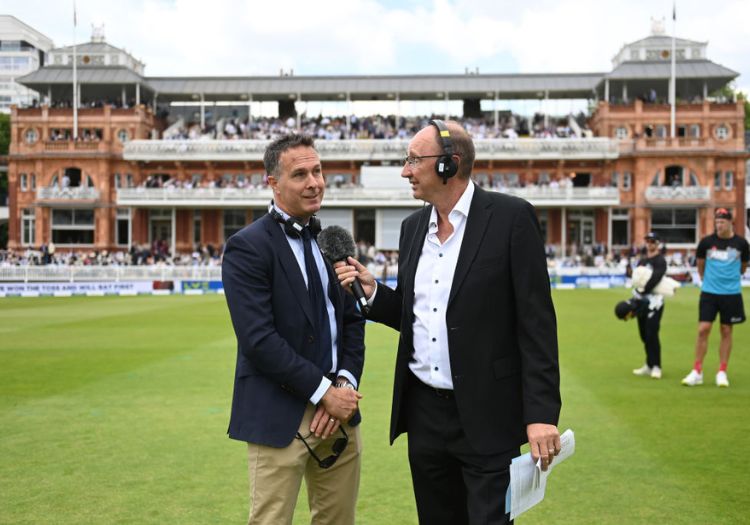 Michael Vaughan has been involved in the BBC's coverage of England's series against New Zealand [Gareth Copley/Getty Images]
"We know the back story regarding Azeem Rafiq's gut wrenching and triggering testimony that unearthed the rotting core of racist culture at Yorkshire Cricket Club. We know that Vaughan was asked to stand aside in the run up to our Ashes coverage last year deeming his involvement inappropriate:
"'While he is involved in a significant story in cricket, for editorial reasons we do not believe that it would be appropriate for Michael Vaughan to have a role in our Ashes team or wider coverage of the sport at the moment. We require our contributors to talk about relevant topics and his involvement in the Yorkshire story represents a conflict of interest.'
"But with Michael Vaughan implicated in this scandal and now understood to be charged by the ECB, it feels totally inexcusable that he should continue to appear, as a representative of BBC Sport.
"Unfortunately, that is exactly what seems to have happened.
"We appreciate that there are elements of detail that can't be shared about Michael Vaughan's reinstatement and that he is innocent until proven guilty. But surely, on a human level, it must be acknowledged how damaging, embarrassing and unsettling this is to many colleagues across BBC Sport, BBC Radio 5 Live, and the wider BBC as a whole.
"The depth of feeling (both personal and professional) and outpouring of emotion towards this decision is excruciating, overwhelming and unbearable. Colleagues from all backgrounds from across the BBC have been in touch to share their disbelief and dismay, with some moved to tears because of the apparent lack of empathy, understanding and leadership over this. What support is in place for colleagues deeply affected by this, but actually still having to work with Michael Vaughan?
"This really is a shocking miscalculation.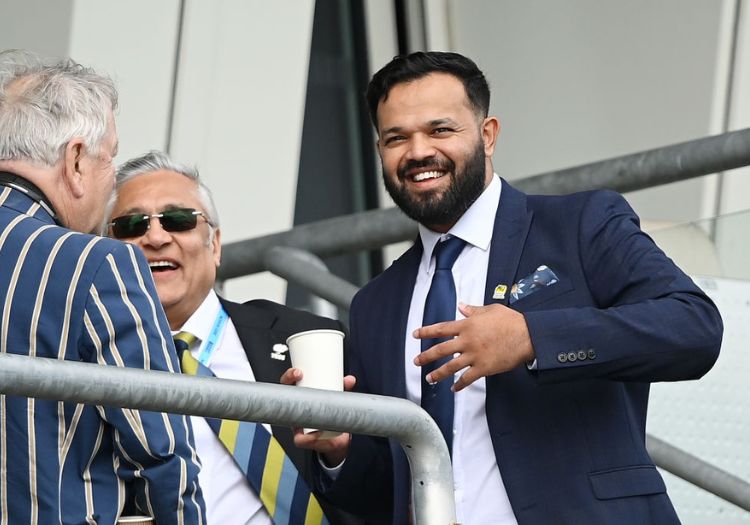 Vaughan was implicated in the allegations of racism at Yorkshire which were brought to light by Azeem Rafiq [Alex Davidson/Getty Images]
"Importantly, we would like to stress our undivided support for Lou Sutton and Steve Lyle who understandably are in a difficult position with this. We totally support them and do not want them to feel isolated or alone in this incredibly difficult situation.
"For us, this is about integrity. It's about having the integrity to stand up for what is right and to call out the ruthless calculus that prioritizes the one at the expense of the discomfort and trauma of the many.
"We are exhausted. We are tired. We are fed up of having the same discussions and reliving the same trauma. The small steps forward we make to try and build greater inclusivity and understanding are totally undone by decisions like this and that really needs to be acknowledged here.
"If you do want to talk, please get in touch."
Please ensure all fields are completed before submitting your comment!