Majid Haq and Qasim Sheikh accuse Cricket Scotland of "institutional racism"
Both players believe they were discriminated against due to their ethnicity and are calling for a full-scale investigation. The governing body says all allegations of racism will be looked into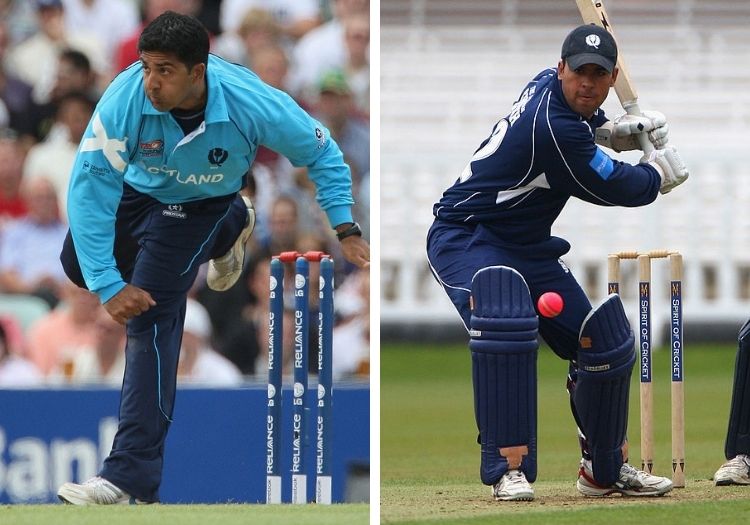 Cricket Scotland is institutional racist and must be subject to a full inquiry, according to former players Majid Haq and Qasim Sheikh.
Both players have recently reported historic incidents of racism and discrimination which they believe led to the premature end of their international careers. The accusation is the same as was levelled against Yorkshire by Azeem Rafiq.
Haq, born in Paisley in the west Lowlands and is Pakistani descent, played 54 one-day internationals and 21 T20s for Scotland.
In 2015, the now 38-year-old tweeted "Always tougher when you're in the minority! #colour #race" in response to being left of the World Cup defeat to Sri Lanka. He was subsequently sent home and never represented the team again.
"I was treated like a criminal," Haq told Sky Sports.
"In 2015 I put out a tweet saying it's tougher in the minority. I was on the next flight home, that shows how tough it can be. I felt isolated and I felt I was right, but I was told by the organisation to delete the tweet and apologise. I never did, why should I apologise for something I believe in.
"Over the last six years, that's made me believe in things even more. There needs to be some anonymity for those who are brave enough to speak up.
"I never played again, and that is something I used to love doing. I am still the leading wicket-taker of all time for Scotland.
"Three months later, a white player complained about being left out of a squad and they did a massive U-turn within a day. There were different rules for him and different rules for me.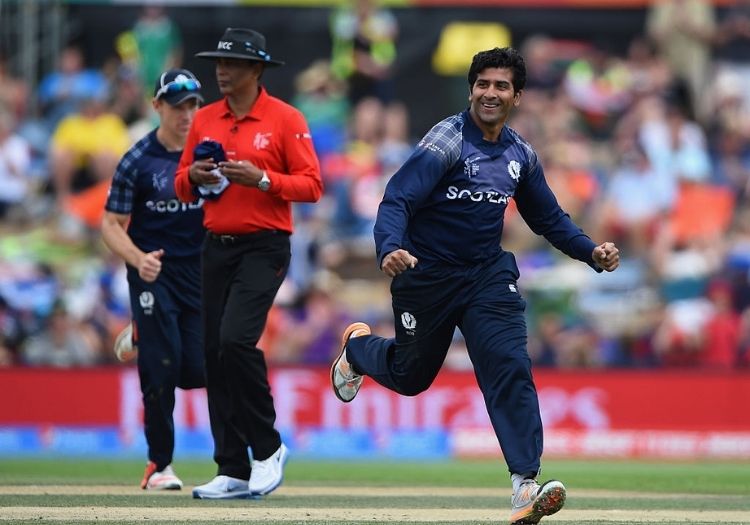 Haq took 88 wickets for Scotland across the formats
"A lot of people have asked me if I think Cricket Scotland are institutionally racist - I think they are. An investigation would show that they are.
"There are a lot of failings in the processes and the opportunities Asian cricketers are getting compared to a white player."
Sheikh, born in Glasgow, was also ostracised for speaking out against the hierarchy, criticising then coach Peter Streindle for being dropped after successive centuries against Ireland and Kent in the Intercontinental Cup. The last of his seven ODI outings came in 2010.
"I was asked if Scottish Cricket was institutionally racist and I've educated myself on that," he explained
"My understanding of institutional racism was getting called the 'P word' or getting called other references - I thought it had to be things like that or regular slurs towards you, which never happened on a regular basis.
"However, it's more like unfair treatment. I was 25 years old and had scored back-to-back centuries for my country.
"There were no other 25-year-olds who had delivered those kind of results. I was dropped from the team for two bad performances.
"I tried to get back in and it wasn't happening so I spoke out in the national press.
"What followed was no one spoke to me for years and I never played for my country again after the age of 25.
"I look at some other people who have spoken out and went on to have decorated careers.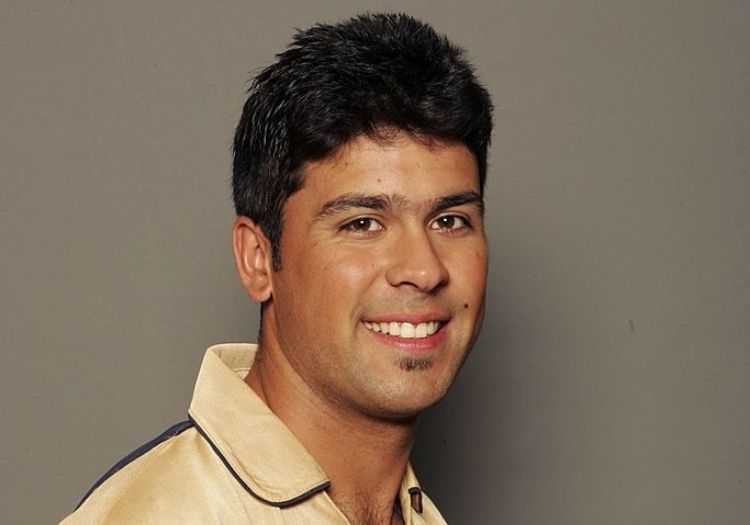 Sheikh was part of Scotland's T20 World Cup squad in 2007
"I didn't do anything illegal, I shared my feelings and never played again. That felt unfair.
"Why not conduct an investigation? I've had so many messages from people suggesting they've faced racism. Let's have an investigation and let's find out the truth."
A statement from the governing body read: "Cricket Scotland operates a zero-tolerance policy to all forms of racism and discrimination and condemns racism in all its forms," a statement read.
"We know that there are longstanding issues both in sport and wider society around racism and racial inequalities that still exist and that negatively impact many individuals, and we know that we must play our part in addressing those in our sport.
"Last week we launched our Equality Action Plan, which has been in development for several months.
"An important part of that will be reaching out to all communities to understand their experiences of playing cricket in Scotland, both positive and negative, to better understand those experiences and inform our future actions.
"As announced, we will be appointing an independent expert to run that crucial piece of work and are committed to acting upon its findings.
"We won't discuss individual cases at this stage, but we would re-iterate that any allegations of racism or other forms of harassment - whether recent or historic incidents - that come out of that consultation, or that are reported separately to Cricket Scotland, will be thoroughly and properly investigated and dealt with. We would encourage everyone to engage with those processes."
Please ensure all fields are completed before submitting your comment!