Nadeem Khan, Pakistan's new high-performance director: From running out Tendulkar to managing Mexican restaurants in Sheffield
NICK FRIEND: Brother of Moin Khan, holder of two Test wickets - Brian Lara and Desmond Haynes, a former teammate of Joe Root at Sheffield Collegiate: it has been a roundabout journey for Pakistan's new high-performance director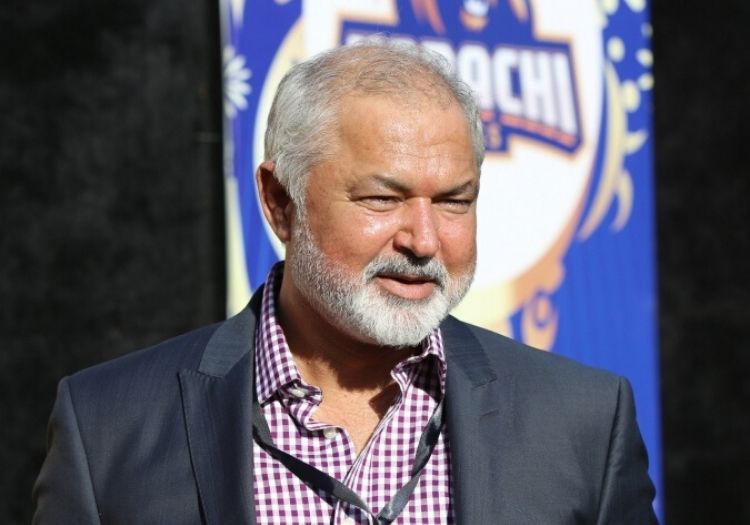 Nadeem Khan only ever took two Test wickets, though Brian Lara and Desmond Haynes are hardly a bad pair. He smiles at their mention.
The older brother of former Pakistan captain Moin, perhaps his most famous moment as an international cricketer came as a substitute fielder. It was February 1999 and the Asian Test Championship was in full flow.
Sachin Tendulkar, seven not out in a chase of 279, had clipped the ball towards Nadeem at deep midwicket. He took two runs, moving to 5,000 in Test matches in the process, before setting off for a third. The throw came in and clattered into the stumps, with the Indian talisman short of his ground. Only, he had collided with the bowler – Shoaib Akhtar – in the process. The decision went to the third umpire and after a considerable delay, Tendulkar was sent on his way.
An enormous crowd displayed its displeasure and eventually had to be forcibly removed, the game ending in almost complete silence in front of a virtually empty Eden Gardens. Some felt Pakistan captain Wasim Akram should have recalled Tendulkar, others disagreed, arguing that it was little more than an honest – if unfortunate – collision. The following year's Wisden Almanack recounted the incident and the spectators' subsequent anger as "a riot".
"That was my last involvement with Pakistan," Nadeem recalls with reflective pride. We met in January – in simpler times, sat on a bench in the rural town of Lodhran, where he was supporting the Tareen Cricket Academy belonging to Multan Sultans co-owner Ali Khan Tareen. He wears an astute, sensible gaze – the kind of man you come quickly to trust.
"It's a good memory because Sachin was batting so well; we were all thinking that we were going to lose the game because of the way he was playing. We all know how good Sachin Tendulkar was.
"It was really weird. Now the capacity of Eden Gardens is less – it's more like 70,000 or 80,000, but back then it was over 100,000 and it was full, packed. Imagine playing in front of over 100,000 people but then the next ball is delivered without any spectators. It was a very unusual experience – it was noisy but then all of a sudden so quiet."
For the game in Pakistan in recent years, that description has felt somewhat apt. It is more than a decade since a bus carrying the Sri Lanka national side was attacked by gunmen. International cricket has now come back to the country and, between late February and mid-March, so too did the Pakistan Super League in its entirety. Until the coronavirus arrived.
Nadeem has previously worked as Multan's team manager.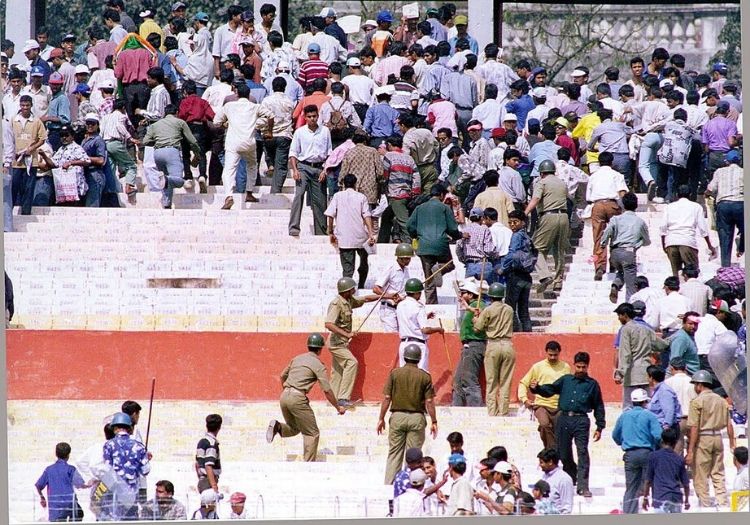 Spectators were removed from Eden Gardens in the aftermath to Nadeem Khan's runout of Sachin Tendulkar
His face lights up at the discussion of the game's return home. "Especially in Pakistan, which is a one-game nation, everyone loves cricket more than any sport," he stresses. "They have been missing international cricket for so long.
"It is not just the fans who are excited to see it coming back. The growth of players and everyone related to cricket has stopped, even the journalists and organisers. We are really happy that it's back.
"Once international games returned to Pakistan, cricket fever started again. Fans were missing this. There are so many new kids now in these academies. There was a happy atmosphere everywhere in Karachi when Sri Lanka came. Everyone loves cricket."
There is a rare wisdom to Nadeem. Since 2015, he has headed up and transformed the UBL (United Bank Limited) academy, while he helped in the formation of the Moin Khan Cricket Academy. "It is our responsibility to give something back to society, especially cricket," he explains.
Now, that sense of responsibility has increased. On May 13, he was appointed as the Pakistan Cricket Board's newly created director of high performance, seeing off 15 other candidates in the process.
And yet, there is far more to Nadeem than meets the eye. His Pakistan career was brought to a finite end effectively by his brother's appointment as captain. Culturally, he explains, his selection would have become too great a cause of conjecture.
"At that time as a spinner, I was only 32 so I was at my peak, but it's a cultural issue. It's really hard," he says.
Nadeem is the older brother of Moin Khan
"If you are in a good position like captain or chief selector and then one of your relatives gets selected, it's always a problem for that guy. One day he asked me to leave cricket. He told me I had no chance now.
"We've just seen the case of Imam-ul-Haq – I think he's a very good player. In one-day internationals, his average is over 50, but still he gets criticism because of his relationship with Inzamam.
"At that time in my team in international cricket, you'd see guys like Wasim Akram, Waqar Younis and Shoaib Akhtar. In the spin department, you had Saqlain Mushtaq and Mushtaq Ahmed – both were world class bowlers. You see that your chances of getting picked are very minimal. I think, even apart from the cultural issue, I made a really good decision."
Last year, Imam-ul-Haq told The Cricketer of the suspicion brought by his selection: "People don't understand – why would my uncle take a chance on me? He has the biggest reputation in Pakistan – he is a legend and a superstar.
"Why would he take that chance on a young guy if he's not talented? Why would he take that risk? It's not me. It's about him. He's the biggest star of Pakistani cricket. Why would he change that reputation?
"They don't think that when I have two failures in a row, I have a hell of a lot of pressure. Other players are under pressure, but my pressure is immense. After two failures, I know that people will forget everything that I have done for Pakistan.
"I don't think it will change unfortunately. The people will never accept me. That's what I think.
"I will be the happiest person on the earth if this changes and if people were to accept me as Imam-ul-Haq as an individual, who can accept my failures."
For Nadeem, the situation was different. He was already playing club cricket in England through the summers at the time, so moving to begin a new phase of his existence was a natural step of sorts.
And just like that, the left-arm spinner became the owner of a Mexican restaurant in Sheffield. He spent seven years as a director at La Mancha, before a further 19 months as general manager of K-Pasa. A career shift if ever there was one.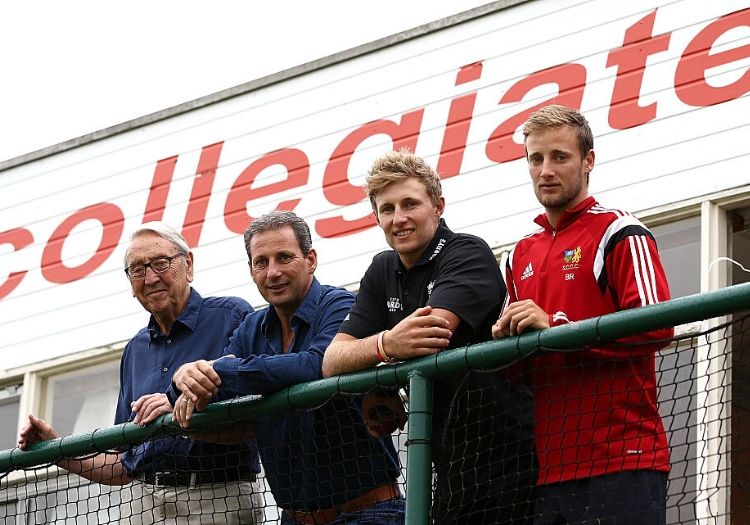 The Root family at Sheffield Collegiate CC
"I didn't know anything about the restaurant business or any other business," he laughs. "But because I couldn't any more international cricket or first-class cricket, I had to change my profession.
"One of my friends used to own Mexican and Spanish restaurants, so I invested some money with him and we started. Unfortunately, a year after, he left the restaurant. It was a really difficult time for me because I didn't know anything about the restaurant business, especially Mexican food. Luckily, I got a really good manager and I began to learn a lot from him."
It is a curious tale. Cricket never left him; he became a regular at Sheffield Collegiate, the alma mater of two England captains in Michael Vaughan and Joe Root, while also playing up in Durham.
Root's part-time off-spin, in fact, is indebted to the former Pakistan bowler.
"Once when he was playing for England Under-19s, I think they were playing against Bangladesh or India in a home series," Nadeem reminisces. "His coach had asked him to bowl some off-spin. He used to bowl a bit and we had a practice session two days before the game. We had a long bowling session together and I think he took three wickets and was very happy about it."
Needless to say, the England star's success has come as little surprise to his one-time tutor, even if he was only 13 when the pair first came across one another. His younger brother Billy, now of Glamorgan, had initially impressed Nadeem more. Back then, the now-batsman was a prodigious young leg-spinner. "I thought he was more talented," he admits.
"Billy was very casual – at that time, he used to bowl really good leg-spin. He was only 13 and I thought he was going to play for England with the way he was bowling at that age.
"As I say, though, Joe has different qualities. Because of his dedication, he came through. He was very focused, very hardworking and, technically, he was very sound. The biggest quality I think he's got is his focus and his ability to work hard.
"When he was just 15 years old, we used to play together in the first team. The league was a really good standard; at that time, when people saw him, they thought he would be a future captain of England."
Feature image: PCB
Save 30% when you subscribe to The Cricketer's print & digital bundle. £35 for 12 issues
Pakistan
|
Features
|
1Banner
|
Please ensure all fields are completed before submitting your comment!