Being Imam-ul-Haq: "I cry a lot when Pakistan lose"
During his summer in England, the Pakistan opener sat down with NICK FRIEND to open up on a career spent fighting accusations of nepotism, his dreams of acceptance and the constant pressure he faces as the nephew of Inzamam-ul-Haq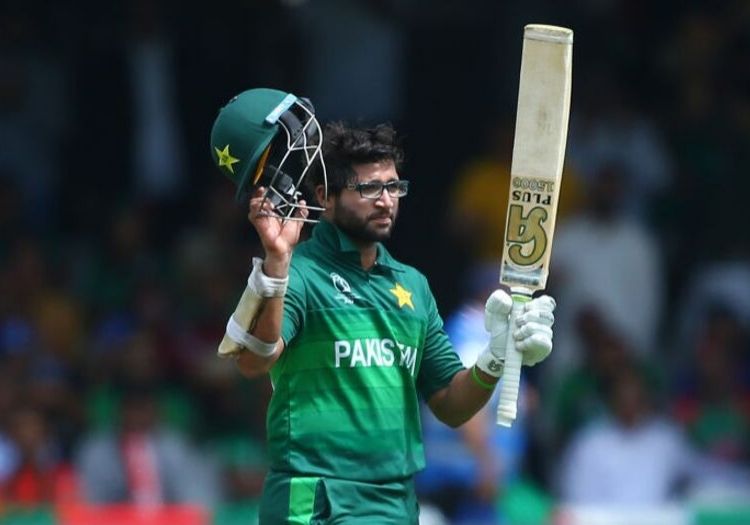 Imam-ul-Haq cares. You only have to look into his bespectacled eyes; their focus never leaves his questioner.
He believes that an image has been built up over time – one that has swelled from a misconception of nepotism and a lack of understanding of a complex character. Ambition and emotion have been mistaken for arrogance.
The most common criticism is one of beneficiary, that he is a carrier of a position handed to him by his uncle, Inzamam-ul-Haq, Pakistani cricket's chief selector – until his resignation after the World Cup – and one of his country's all-time greats.
It is why Imam is so keen to talk. He wishes not for adulation for adulation's sake, but for appreciation and acceptance from those who matter most to him: his people.
"I want them to know who the real Imam-ul-Haq is," he says. It is an aim he reiterates. It is often forgotten amid the partisan fury of international sport that those who fans worship were once mere supporters themselves. Imam, for one, was both fan and captain's nephew. There are few for whom playing for Pakistan means so much.
"When I go onto the pitch, I have so much on my mind. I'm an emotional guy, I'm an aggressive guy. I'm a personality who wants to take people on.
"I cry a lot when Pakistan lose. If people criticise Babar Azam or Yasir Shah or Mohammad Amir, it hurts me. I know how difficult it is to be in this team, the difficulties we have to suffer to be here.
"I know the people love us. When we win, they are out of this world. But we have to concentrate on the fact that it is just a game. Not a war.
"I just want to tell the Pakistani people that I love them. That whatever they say, I will take it and I will try and make them happy."
Imam's tale is a curious one; an international career shrouded in constant criticism and accusations of favouritism, but little discussion of a record almost entirely unrivalled in the history of white-ball batting.
"It hurts me," he repeats.
He is at pains to explain the impact it has had on his short cricketing life. He recalls bearing an endless personal panic during the early part of his journey.
"There was so much criticism," he reflects. "I couldn't sleep for a whole night because of the criticism and the pressure. I knew that if I didn't score runs the next day, people would bash me.
"It is very hard. People think I should not be in Pakistan's cricket team. They think there are many players in Pakistani cricket who are far better than me. Maybe there will be, maybe there should be – I'm not a world-class player, I'm just a normal player, to be honest."
Imam doesn't want sympathy; only respect. It is not his fault – nor that of Inzamam – that the pair are related or that both possess a common skill.
Since ODI cricket first began, only one man worldwide has reached 1,000 career runs faster than Imam – ironically, his own teammate Fakhar Zaman.
And yet, the critics, he says, remain unsatisfied. When he scores runs, he has done it too slowly. When he fails, he is the nephew of Inzamam, apparently the selection of a doting uncle.
It is a vicious cycle – a spinning, never-ending vortex that has affected a young opening batsman desperate to succeed.
It is easy to mistake Imam for a seasoned campaigner – the Ul-Haq name certainly has dined at cricket's top table for decades. But Imam is 23 years old; when Imran Khan's great side won the 1992 World Cup, he was still three years from birth. And yet, already he holds ODI scores of 151, 128, 113, 110, 101 and 100.
He is, by the standards of adulthood, a relative novice, but one whose every action is scrutinised with greater suspicion than the rest.
He was forced to apologise in July for his part in an online scandal relating to his personal life. "We expect that our centrally contracted players will also show more responsibility being ambassadors of Pakistan cricket and Pakistan," said Wasim Khan, the managing director of Pakistani cricket.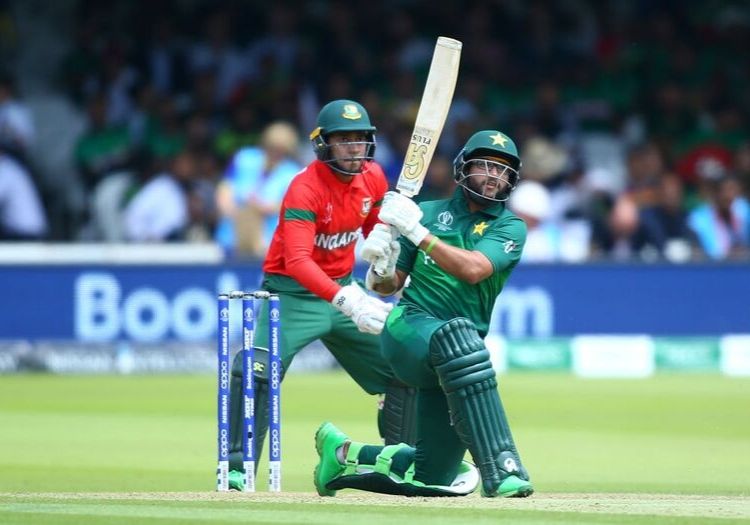 Imam-ul-Haq was Pakistan's second-highest run-scorer at the 2019 World Cup
Yet, to return to his on-field exploits, two years on from his ODI debut, he boasts the third-highest average in the format's history – of those above him, Virat Kohli is one, Ryan ten Doeschate the other.
"Being a nephew of Inzamam-ul-Haq, people think he influenced my selection," Imam sighs. It is a claim he has railed against through his cricketing existence. Yet, few have followed the pathway quite like him: Pakistan Under-16, Pakistan Under-17, Pakistan Under-19, Pakistan A. If there was a ladder to be climbed, Imam has scaled it – much of it before his uncle was appointed to his role.
"People think he said to Mickey Arthur, to Grant Flower, to Sarfraz Ahmed: 'Pick Imam-ul-Haq,'" he says. "People forget that we are living in 2019, where the media is everywhere. I can't be here without my performances. I would be exposed in two minutes.
"They don't see that I've gone through the process. But they see that I'm a nephew of Inzamam and they believe that they have the right to bash me.
"Inzamam is a legend of Pakistani cricket," Imam adds. His respect for his uncle is unwavering. As he points out, it would have been easier for him – in his former role – to wash his hands of his nephew.
When the pair speak, it is rarely of cricket. Both have known the burden on each other's shoulders. Of course, Inzamam has advised the younger Ul-Haq, though mainly to turn starts into big scores – a chat between men as batsmen rather than family or colleagues.
"People don't understand – why would he take a chance on me? He has the biggest reputation in Pakistan – he is a legend and a superstar. Why would he take that chance on a young guy if he's not talented? Why would he take that risk? It's not me. It's about him. He's the biggest star of Pakistani cricket. Why would he change that reputation?
"They don't think that when I have two failures in a row, I have a hell of a lot of pressure. Other players are under pressure, but my pressure is immense. After two failures, I know that people will forget everything that I have done for Pakistan.
"I'm a different Imam-ul-Haq to what I was. Now I don't care what people say. I know what I'm doing and what I have to do and what I have to work on. I don't fear failure. They will come. It is cricket. How to learn from your mistakes is the most important thing.
"It has been two years and the people criticising are still the same. I know they won't change. They won't change their perspective – they think it's fun, but it's not. It's my career."
It is a painful admission. Imam is a cricketer by trade – a young man living a childhood dream, but not as one might imagine.
He grew up with the ambition of representing Pakistan at something, somehow – in whatever it might be. He is patriot first, cricketer second. His ultimate has always been to make a nation proud.
"My inspiration was that I had to do something for my country," he smiles. "That is the only dream I have and that is the only dream I will ever have – that I have to do something for my country, for my people. I want people to admire what I do, the work I do for my country.
"I really don't care what the journalists and the ex-players say, but what I really care about is that I always try to play for my country and for my people. I have seen the love that they have for cricket and for our cricket team. This is the thing that can bring a smile to everyone's faces.
"I play for my people. When they criticise me, I don't mind but I do get hurt. I want to change this perspective among the people of Pakistan – the local people should love me and I will always try to make them happy with my performances.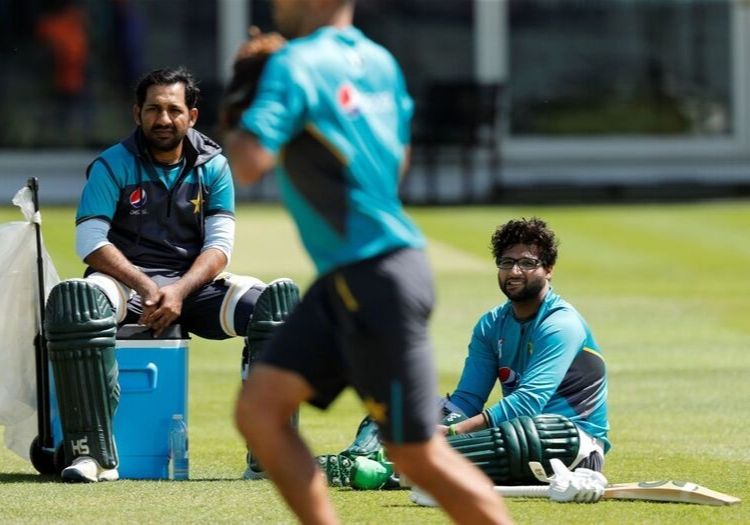 Of anyone to have batted more than 20 times in ODI cricket, only Ryan ten Doeschate and Virat Kohli have a higher average
"I see many posts against me," Imam adds, his mind shifting towards the bile-filled world of social media. "In the first year of my international career, I wanted to see those posts because they made me hungry, they gave me more determination and hunger to prove them wrong.
"But now, I know that I can't fight with everyone and I don't have to fight with everyone. I stopped reading them because I have belief in myself and I have belief in Allah that I'm good. That's the most important thing everyone should have – I don't have to prove anything.
"I have already proven myself many times. Two failures don't make me a bad person or a bad player.
"I knew from when I was around 21 that I would have to fight for myself. That was the day I decided – if they are going to criticise me, I'm going to criticise them through my performances."
In Imam's room, hangs a phrase. 'Remember why you started,' it stresses. It is the title of a novel he once read. Its message has forever remained with him. It is a reminder of his desire to represent his people, even as the target of a fickle, interchangeable firing line of love and hate.
He is a Muslim, an avid reader, a film buff. He classes Allah as his closest ally; he knows that his God will determine his fate, that his hard work will be rewarded. "If he doesn't want me out of the team, then nobody can throw me out of the team," he smiles. "I have that belief – if I'm working hard and doing good deeds, then he will look after me."
His eyes light up when he mentions his other pastimes; he backs himself as a mean table-tennis player. He and Babar Azam – his best friend – took some time out of the World Cup to watch X-Men at the cinema.
"You can't be switched on all the time," he explains. "As a cricketer, it will give you so much pressure if you are thinking about cricket on and off the ground." One suspects this is truer for Imam than most.
"Cricket is just like life – sometimes you will feel good, sometimes you won't feel good. Sometimes you will score runs, sometimes you won't. But you have to believe that you can do it.
"My philosophy is that I am a cricketer when I am at the ground. When I'm not there, I'm not an athlete. I'm just Imam-ul-Haq, who loves to have fun, who loves to enjoy his life, who loves to enjoy his time with his teammates.
"That's what I do. It is important to keep things simple in life. If I have a good day or a bad day, it doesn't matter to me. After 6.30pm, I'm not a cricket player. Whatever my frustrations are, whatever I'm doing right or doing wrong, it's just in the ground. Off the ground – even in the dressing room, I try not to think too much about cricket. If I overthink it, I know that things will not go my way."
Education has aided his mind amid the constant mental pressure that comes, quite simply, with being him. He cites another book, A Good Believer, as a further source of motivation.
"It is all about how you believe in yourself," he explains. That, for Imam, is the crux of it all – an impenetrable desire to succeed in spite of all else.
Comparisons with his uncle are a natural by-product; they are cut from the same cloth; they carry the same famed surname; in Shoaib Malik, they have shared a teammate.
But Imam has never sought to replicate him. How could he? Inzamam was right-handed, a gloriously talented swashbuckler, born as a member of cricket's magic circle. He was a burly figure; he was universally respected – an immortal figure as a Pakistan batsman.
Imam has been dealt a different hand: a workaholic, who has honed a simple technique through the hardest of graft. Unlike the cavalier Fakhar and the languid Babar, Imam's game has none of their glitzy ostentation.
He is the metronome by which his teammates are allowed to tick. It is no coincidence that when he was dismissed cheaply at the World Cup – against India and West Indies, his colleagues were blown away.
Imam and Babar Azam are close friends
He is wholesome in his praise of both Arthur and Flower, neither involved in the national setup any longer, but crucial to his own development. He recognises their collective investment in him. He credits Arthur with picking him at all when his life could have been otherwise easier, Flower with improving his game and work ethic.
Imam followed up the controversy of his selection with a century on ODI debut – 100 against Sri Lanka – to quieten any doubters immediately. He is one of just three Pakistanis in history to reach three figures on his 50-over bow. It is one of seven tons in just 36 matches. Few can touch that record.
As the subject of continual debate, runs remain the best – and only – currency. In a sense, the doubters have helped. They have given an additional purpose to Imam's every innings.
"The hunger is always there, but it increases because of the criticism," he admits. "That is the main reason I was very hungry – I knew I had to prove a point."
There's a view among his detractors that here is a man who plays for himself, who is there on false pretenses. But as Imam speaks, he seeks to quash those accusations one by one. Even when his voice is clearly heard, he raises it further. His is a desperation to be understood. He wants to be appreciated.
He is a dreamer living his dream – of playing for Pakistan, of thriving for Pakistan, of representing a country he adores. The charge of nepotism hits him hardest.
"I don't think it will change unfortunately," he confesses. There is a sadness to his voice. "The people will never accept me. That's what I think.
"I will be the happiest person on the earth if this changes and if people were to accept me as Imam-ul-Haq as an individual, who can accept my failures."
On the field, those failures have been few and far between.
Please ensure all fields are completed before submitting your comment!