The Club Cricket Guide: Get yourself ready for the start of the new season!
All you need to know about pitch preparation, nutrition and fitness, accounting, logistics, fundraising, equipment maintenance and where to make your purchases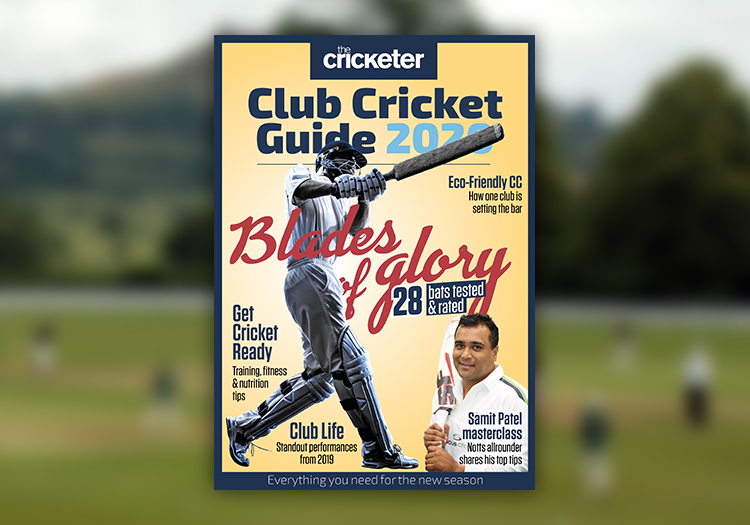 Are you cricket ready?
The Club Cricket Guide aims to be the definitive handbook for recreational cricketers gearing up for the new season. We have racked our brains to think of what you need.
As well as testing 28 of the latest bats on the market bats, and looking at kit and equipment, the guide includes training tips from Samit Patel, Georgia Adams, Tony Palladino, David Parsons and Gio Colussi.
Edgbaston head groundsman Gary Barwell imparts his pitch preparation tips, there's a diet guide from Surrey strength and conditioning coach Darren Veness,  plus advice on going green thanks to the frontrunners in vegan club teas, Earley CC.
We run down some of the top performances in club cricket in 2019, offer financial advice for clubs looking to raise funds and improve infrastructure, and there's guidance on how to set up women's and junior sections at your club.
It is 110 pages of pure club cricket. And it's all yours, for free, to download and read.
READ THE GUIDE BELOW!
Please ensure all fields are completed before submitting your comment!