Let's hope Lewis McManus incident doesn't stigmatise him
HUW TURBERVILL: Of course it is not actually the punishment that is the problem for sportsmen who are in the wrong, but the subsequent stigma that stays with them for life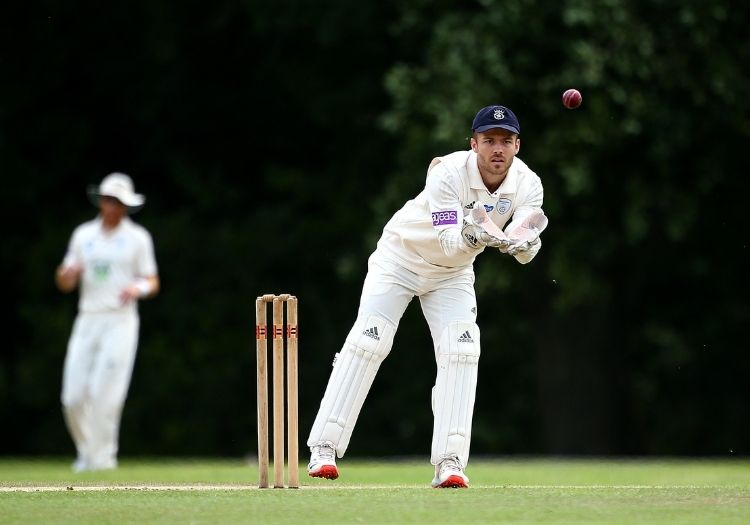 It's rather tragic when cricketers – however many runs they score, wickets they take or catches they make – are remembered primarily for one unfortunate thing.
This came to mind when the footage of Lewis McManus and his disputed stumping started doing the rounds on social media on Sunday morning.
For those who haven't seen it, Hampshire's slow-leftie Liam Dawson was bowling to Leicestershire left-hander Hassan Azad at Grace Road. Stretching forward, the ball beat the outside of his bat. Hampshire wicketkeeper/batsman McManus appealed for a catch, the ball in his upstretched right hand. Alas he then flicked the bails off with his left. Azad was out of his ground and was given out stumped, presumably as neither umpire realised what had happened. It contravened Law 29.1.1.5: "The wicket is put down if a bail is completely removed from the top of the stumps… by a fielder with his/her hand or arm, providing that the ball is held in the hand or hands so used, or in the hand of the arm so used."
Leicestershire head coach Paul Nixon, a wicketkeeper himself of course, said: "We were disappointed with what happened. I've never seen it before in all my years of cricket, and we'll wait to see how the ECB handle it." Hampshire captain James Vince insisted his side were unaware of what had happened, however, and said Azad would have been called back if he had realised: "Lewis is pretty down about how it looks but from his and our point of view we weren't aware there was an issue until a few overs later."
Match referee Stuart Cummings spoke to the captains and a statement from the ECB is awaited.
That Hampshire went on to complete an innings victory with practically an entire day to spare should not detract from the severity of the incident; although Azad – Leicestershire's best batsman in the 2019 Championship – could well have made them wait for the win.
There was the usual spectrum of opinions on Twitter, calling for bans ranging from a match to a season. And of course there were the weekend warriors who said it was "fair game".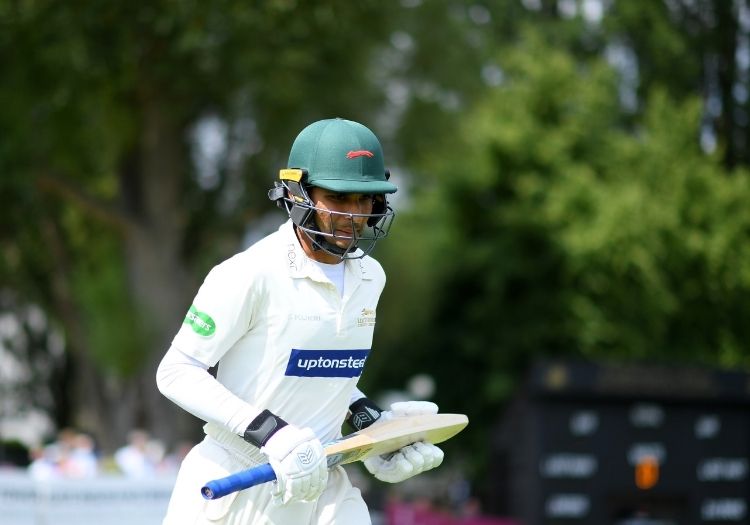 Hassan Azad was the batsman dismissed amid the controversy
I do feel a bit sorry for McManus if he is now recalled ostensibly for this incident, however. He is 26, has respectable batting averages, has made a first-class century, against Surrey in 2016, is a good gloveman and is well thought of by team-mates and spectators. It must be hoped that the person who compiles future potted histories of him doesn't centre around this one incident.
Of course it is not actually the ban that is the problem for sportsmen who are in the wrong, but the subsequent stigma that stays with them for life.
These type of incidents crop up on a semi-regular basis. We had one the other day in the second ODI between South Africa and Pakistan at the Wanderers, Johannesburg.
Fakhar Zaman was run out for 193 in the final over, when Quinton de Kock, also a keeper of course, seemed to point at the bowler's end while the ball was actually coming to his. This is now covered by a new "fake fielding" Law, which only came into power four years ago. I called the incident on Twitter "ghastly and unsportsmanlike", to which somebody replied: "Bet you still live at home with your mum." #topbantz
I felt desperately sorry for bat-making legend Duncan Fearnley when I came to write an article on him recently. He had a fair-to-middling career for Worcestershire as a batsman, but went on to become one of the game's greatest craftsmen. His wands of willow, in the hands of Sir Ian Botham, Viv Richards, Allan Border and so many other greats, are the stuff of legend. Yet the only article listed under his profile on ESPNcricinfo details an incident in 2004 when he'd become a little tired and emotional in the New Road boardroom. Hopefully my opus to his woodwork skills redressed that somewhat; I enjoyed chatting to him, and am happy to report he is fit and well after just turning 81.
It infuriates Essex and England legend John Lever to this day when people say he cheated in India in 1976/77. The left-arm quick was accused of using Vaseline to make the ball swing in the second Test at Chennai (then Madras), a Test in which he took 7 for 46 and 3 for 24. Lever and Bob Willis had been experimenting with Vaseline on gauze strips on their eyebrows to stop the sweat seeping into their eyes.

Lever will look you in the eye today and tell you he didn't cheat, and I believe him. When a newspaper dredged it up in a sidebar a few years ago, no doubt knocked together by a workie in an hour, he threatened to sue (I have knocked up plenty of sidebars about things I know little about myself – including the career of Joe Calzaghe… don't ask!).
Fortunately for other cricketers like Mike Atherton ('Dirt in the Pocket', 1994), and Shahid Afridi (the day he decided to chomp on a ball, 2010), these incidents are mere footnotes in their catalogue of cricketing conquests.
A few other cricketers are less lucky.
Brian Rose is recalled for his declaration with Somerset on 1 for 0 against Worcestershire at New Road in the 1979 Benson & Hedges Cup. Both sides went through after the hosts made 2 for 0, thus eliminating third-placed Glamorgan from their group. A Worcestershire fan banged on Rose's car window and shouted at him: "You've done a terrible thing for cricket." The resulting furore saw Somerset ejected from the competition, however.
It must be stressed that what Rose did was not against the Laws at the time although they were soon amended. He played nine Tests for England from 1977–81, and went on to become Somerset chairman, so presumably all was forgiven.
In 1980/81 came the notorious Trevor Chappell underarm delivery (it might as well be called the 'underhand' incident).
The Australian – on the instructions of his captain, who just happened to be his older and much more famous brother Greg – rolled the ball down to New Zealand's Brian McKechnie at the Melbourne Cricket Ground with six runs needed. McKechnie could only pat it back, and the Australians won the game. Again, it was not illegal at that time, but to make it even more of a family affair, even-older brother Ian Chappell led the condemnation on Channel 9. Richie Benaud described the act as "disgraceful" and said it was "one of the worst things [he'd] ever seen on a cricket field". Underarm bowling was subsequently banned by the ICC.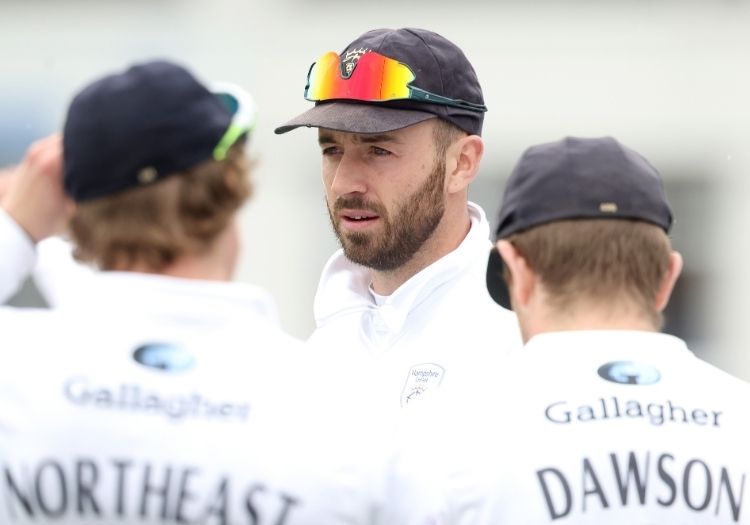 James Vince made a double hundred in Hampshire's innings victory
Again you have to feel slightly sorry for Trevor.
Ian Chappell? Formidable captain, accomplished batsman, superb broadcaster.
Greg – one of the greatest Australian stroke-makers of all time, decorated coach.
Trevor? The bloke who bowled underarm.
Which is harsh on a man who scored five first-class centuries and was only doing what his skipper and brother told him to do. If he hadn't, he might have been given a 'wedgie'.
Likewise Steve Smith and David Warner have black marks against their names after the ball-tampering in South Africa in 2018, but they also have created a catalogue of glittering memories; Cameron Bancroft less so.
Going much further back, WG Grace was a notorious Law bender, of course.
Alas McManus will almost certainly not reach the level of those players above.
We will wait to see what the ECB decide. He can then take his punishment, if there is one, and hopefully move on and let his cricket do the talking again.
Subscribe today and receive The Cricketer's centenary issue – six issues for £19.21. Click here
Opinion
|
Leicestershire
|
Hampshire
|
County Cricket
|
County Championship
|
1Banner
|
Please ensure all fields are completed before submitting your comment!