Leicestershire submit complaint to ECB regarding Hassan Azad's dismissal
The opener was stumped out by Hampshire's Lewis McManus for 18 but footage revealed the wicketkeeper didn't have the ball in his glove when he removed the bails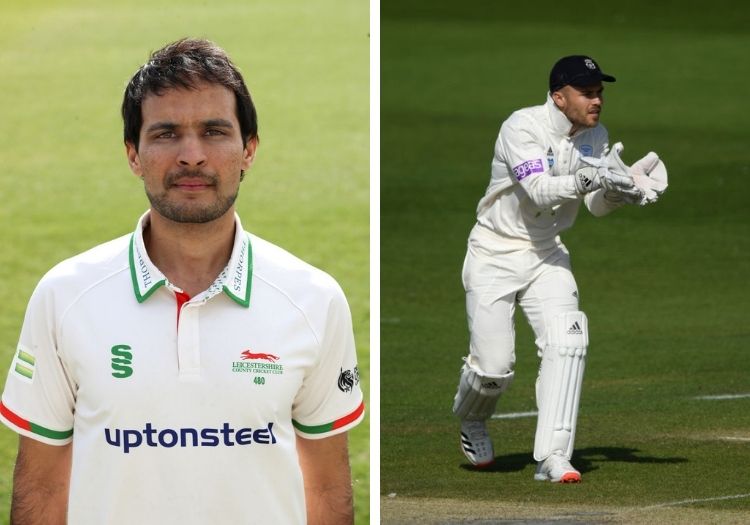 Leicestershire's chief executive officer, Sean Jarvis, has submitted a complaint to the ECB following an on-field incident during the club's County Championship opener against Hampshire.
Leicestershire's opening batsman, Hassan Azad, was dismissed for 18 in his side's second innings after being stumped by Hampshire's Lewis McManus. However, footage has revealed the wicketkeeper had the ball in his right glove before removing the bails with his left.
Law 29.1.1.5 states: "The wicket is put down if a bail is completely removed from the top of the stumps … by a fielder with his/her hand or arm, providing that the ball is held in the hand or hands so used, or in the hand of the arm so used."
Azad was therefore incorrectly signalled as out but Hampshire did not withdraw their appeal.
Leicestershire head coach, Paul Nixon, discussed the incident with match referee, Stuart Cummings, in the aftermath and the club is in contact with the ECB.

In a statement, Jarvis said: "For everyone at Leicestershire, the behaviour displayed by Hampshire was extremely disappointing and has no place in the game.
"I have written to the ECB following the completion of this fixture to express the concerns and disappointment of what happened.
"I hope we can resolve this matter quickly and move on from the incident."
However, speaking in the aftermath, Hampshire captain, James Vince, defended his wicketkeeper and said his side knew nothing about the error until it was too late.
"Lewis [McManus] is pretty down about how it looks but from his and our point of view we weren't aware there was an issue until a few overs later," Vince said.
"We're talking split seconds. Had we known instantly we would have called [Azad] back and knowing Lewis if he'd known exactly what he'd done he would have said something."
Hampshire won the fixture by an innings and 105 runs after bowling Leicestershire out for 305.
Subscribe today and receive The Cricketer's centenary issue – six issues for £19.21. Click here
Please ensure all fields are completed before submitting your comment!