Joe Root unconcerned by England's disrupted Ashes preparation
GEORGE DOBELL: The captain remains confident his side have the capacity to cause an upset, despite warm-up matches being beset by bad weather, and doesn't believe Australia's preparation has been much better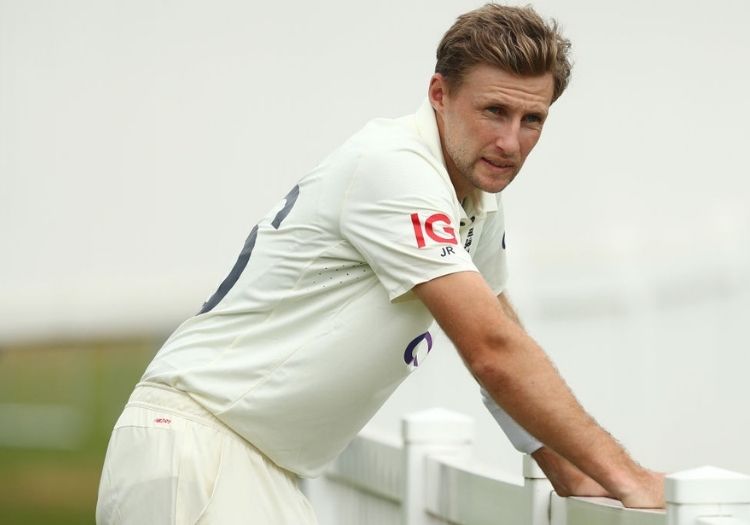 Joe Root insists that England have a "brilliant opportunity" to win the Ashes, despite the challenging conditions they have faced at the start of their tour of Australia.
England will go into the first Test without having played a first-class match on the tour – most of the squad last played a first-class match in September – and the possibility that some players will have had no competitive cricket at all. Ben Stokes, who is said to be unscathed despite sustaining a nasty blow on the arm while batting in the nets, had not played a first-class match since July.
The tourists' first warm-up match, a three-day affair against England Lions, was abandoned due to rain with just 29 overs bowled. The second match, a four-day game that is due to start on Tuesday (November 30), is also set to be affected by poor weather with more torrential rain forecast for Brisbane. Tuesday will also see those England players involved in the T20 World Cup join up with the main tour party for the first time on the trip.
But now was not the time for doubt and regret – you suspect there may be plenty of time for that later in the tour – Root has insisted England have "prepared as well as we can". He also pointed out that Australia, perhaps unsettled by the resignation of Tim Paine as captain and suffering from the same poor weather, were also enduring far from ideal preparation.
"We feel we have a brilliant opportunity ahead of us," Root said from the team hotel in Brisbane. "There have been a lot of other distractions for us in terms of the weather and our preparation. But we've prepared as well as we can for now. If we can control our emotions, play to our skill levels, if we can be smart in certain situations and do things differently to how we've done them previously, I believe we have a brilliant chance to do something special here.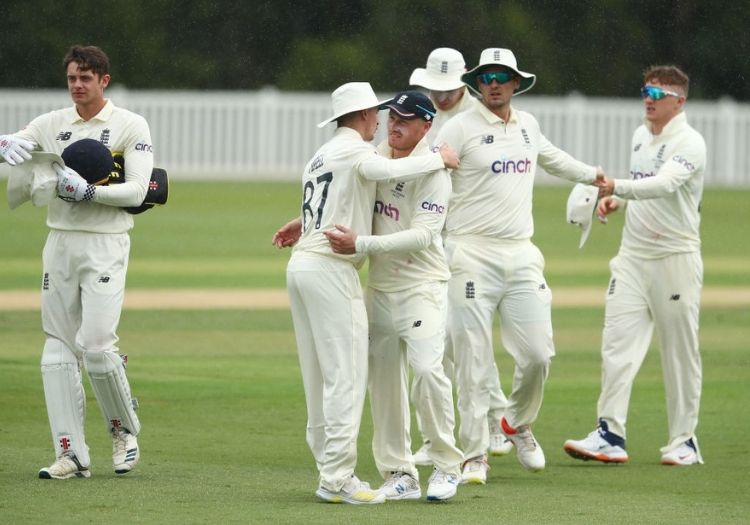 England are set to arrive into the first Test with limited match time behind them
"I know exactly what it is like to be on the wrong side of series out here. It is a dream, isn't it? For an England player to play in Australia and win is the dream. The cherry on top, if you like."
England enjoyed three first-class matches ahead of their successful Ashes series of 2010/11. Even ahead of the unsuccessful series of 2016/17, they enjoyed two four-day and one two-day matches. But with Covid exacerbating pre-existing fixture congestion, plans for a long training camp in Perth and several keenly-contested matches involving England Lions were long since shelved. As a result, the one warm-up game they have left could involve more than 11 players-a-side.
"It won't be a first-class fixture but it will be played as close to the intensity of a first-class game as possible," Root said. "Ideally, we want that intensity to be as high as we can, as close to the Test matches as we can
"The quality of the players will be there from both teams but, because of the lack of preparation that we've had in that previous three-day game, having that extra bit of flexibility to make sure we can get as many guys what they need throughout these four days is going to be crucial. There's a lot of people that will want to show that they deserve an opportunity for that first Test.
"So I expect the standard to be very high and very competitive. And so it should be. This is a really good chance for us to get ahead of things, maybe get ahead of Australia in terms of preparation and game-time ahead of the series. It would be silly for us to just cosy our way through the four days. It has to be good, hard proper cricket."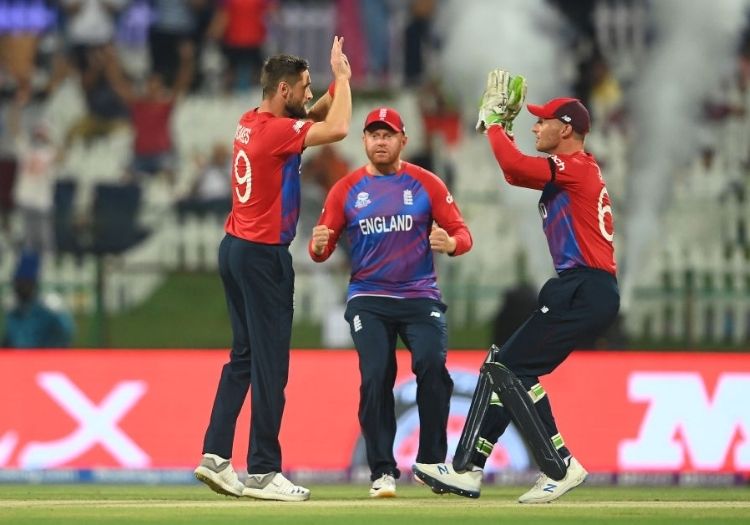 The squad is due to be joined by those who featured in the T20 World Cup
Given it's only a couple of months since Paine appeared to goad Root a little by reminding him that "the first Test is on December 8, whether Joe is here or not", Root might have been forgiven for a certain amount of schadenfreude about Australia's current difficulties.
"From our point of view, it doesn't change anything," Root said of Pat Cummins' promotion to the captaincy. "It doesn't change how we are going to prepare, it doesn't change how we respect them as a team and what they will bring to this series. I don't want us as a team to get side-tracked by what is happening in their camp.
"I know what a competitor Pat is and what he brings to their team. I expect him to do just that as a captain as well. But it is really important we focus on ourselves and don't get distracted by anything that Australia are doing."
Root also reiterated he could not recall witnessing any incidents of racism in his time at Yorkshire. Azeem Rafiq had indicated his surprise and disappointment at Root's testimony, suggesting he believed Root had been present at social events where racial language had been used.
Root, though, insists he cannot remember such moments and believes he has indicated at other times – such as when he stepped in to chastise Shannon Gabriel after the fast bowler used homophobic language – that he is prepared to speak out against "discrimination in general" if he witnesses it.
"I stand by what I said," Root said. "I don't recall those incidences. If they are an oversight on my part then that's an area that I have to learn from. There have been other things that have happened since then, on the cricket field, where I feel like I have stepped in and called things out. That comes from growth and learning and understanding and education.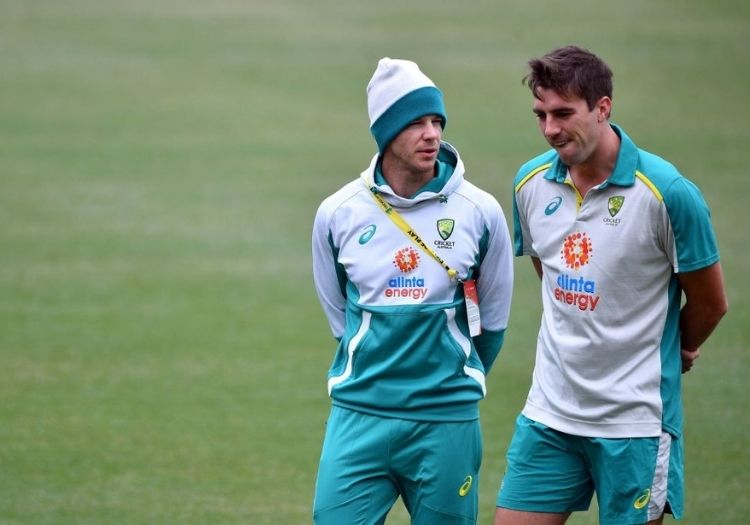 Root doesn't believe Australia's change of leadership will have a major impact on England's plans
"I was referring to what happened in the West Indies a few years ago on the field. We're talking about racism generally on this topic but further than that discrimination in general, it's something we have to look to stamp out all forms of discrimination as much as we can."
Root also revealed he had been in contact with Azeem and Lord Patel, the new chair of Yorkshire, in recent days. He declined, however, to comment on the allegation that the word 'Kevin' had been used in the England dressing room as a slang description of any non-white person.
"I'm currently not able to discuss matters on that because of that investigation," Root said in his one moment of discomfort. "I think that the ECB are going through an ongoing investigation, trying to find out more information about that. I don't think I'm in a position to comment more about that.
"But clearly that is a phrase that should never be used whether in the dressing room or any part of society. As I mentioned, I can't go into that specifically.
"We [Azeem and Root] have exchanged a couple of messages since, quite recently actually and hopefully when we finish this tour, we will get the opportunity to sit down and talk about this whole situation," Root said. "About how we can move the game forward. Along with talking to Azeem, I mentioned in my statement that I want to talk to Lord Patel at the club. Those dialogues have started. I think it's important we keep finding ways of bettering the sport, finding ways how we can individually affect things for the better and make a real change in it."
Azeem later confirmed Root had texted him a few hours before the press conference.
Our coverage of the Ashes is brought to you in association with Cricket 22.
Please ensure all fields are completed before submitting your comment!