Shachi Pai
Pai is a seam-bowling allrounder who can access all areas of the pitch with her bat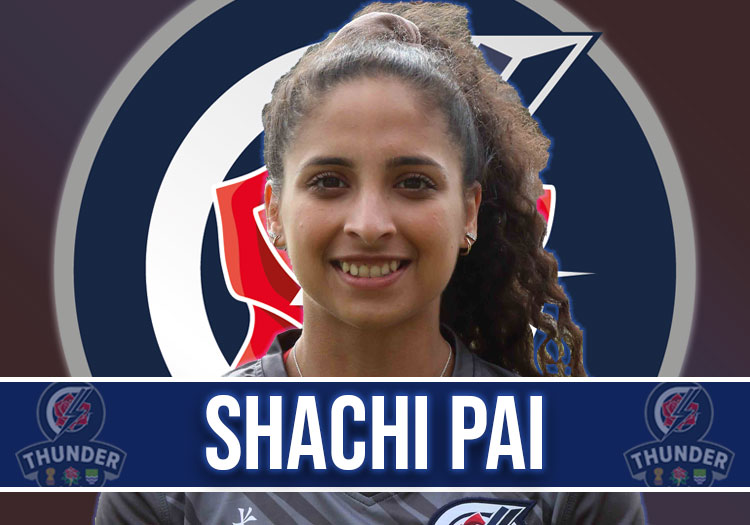 Date of birth: October 10, 1998
Role: Right-hand middle order bat, right-arm medium
A member of Lancashire's women's team from 2013, Shachi Pai joined Lightning in 2020 after playing for Loughborough University while completing her undergraduate degree.
She balanced her cricketing commitments with a master's degree in finance and management, and made 11 appearances in all formats for Lightning, scoring 32 List A runs and 49 T20 runs.
She returned to the north-west to represent Thunder ahead of the 2022 season.
Pai primarily plays as a right-handed middle-order batter, who can access all areas of the pitch, but can also bowl right-arm seam.
A superstitious cricketer, she has to wear coloured socks instead of white ones.
Image credit: George Franks (@ggf_photos)
Please ensure all fields are completed before submitting your comment!