Quarantine Cup player profile: Tymal Mills
A veteran of the T20 circuit, can the Sussex fast bowler lead the Sharks to victory in Five5 cricket?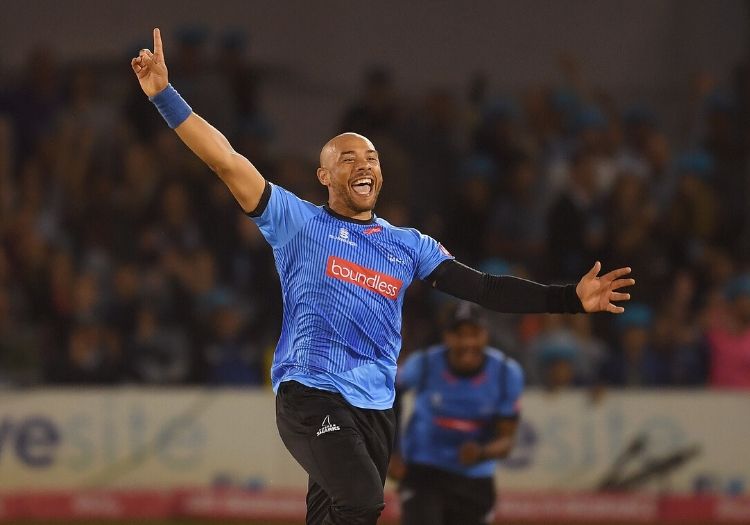 Strengths: A regular presence on the franchise circuit, time spent in hotels must surely equate to a level of expertise on the PS4?
Sussex quick Mills rates himself as a "semi-casual" gamer and has some cricketing previous, having played the Brian Lara games on his PS1 – a proper throwback. "It might take me a bit of time to get up to speed, but we'll see how we go."
Weaknesses: There is, he warns, scope for possible conflict with his wife.
"She will want me to lose and be knocked out at the earliest possible opportunity," he laughs, "but we'll try and annoy her as much as possible."
There is also the lack of recent cricket gaming – Mills loves his NFL and goes to Madden as his game of choice. "I'm not aiming too high," he warns.
"I've not played too many cricket games. My strengths lie elsewhere."
Form: Madden and NBA are about as far from an afternoon's cricket as you might wish to find in the sports gaming world.
But those days spent traveling the world must count for something here.
He hasn't spent much time on his console since quarantine kicked in, instead walking his dog and exercising as best he can.
Self-assessment: He's set his expectations low…
Prediction: Among the ones to beat.
Quarantine Cup
|
Please ensure all fields are completed before submitting your comment!