Quarantine Cup player profile: Roman Walker
Having already got a headstart by taking on career mode on Cricket 19, the Glamorgan seamer seems to be in the prime place to go deep in the Quarantine Cup...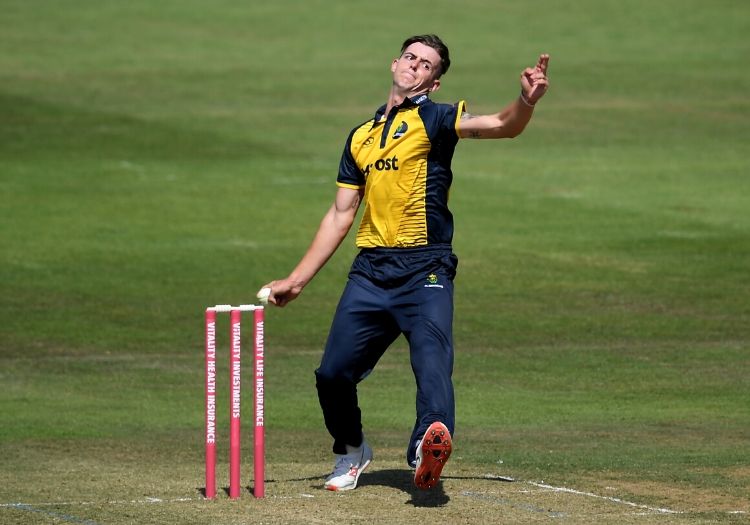 Strengths: Well, Roman Walker has form. Plenty of it. Ever since going into lockdown, he has been strapped to his PS4.
"I reckon you could call me a casual but – in quarantine – non-stop gamer," he says. Having purchased Grand Theft Auto two weeks ago, he has completed the game.
As for Cricket 19, the Glamorgan man has a career mode on the go as his own answer to pre-season training. "I'm not doing too badly on that – close to county selection," he adds, before tempering any subsequent expectation."I think that's a little bit different to normal gameplay."
Weaknesses: It's hard to find too many, in truth. Pressure seems to be the main one.
Having talked up his chances, he drops them back down. "I don't want to say too much because I'll probably s*** myself in front of the cameras," he laughs. "Pressure's on and I can't hit the ball."
Form: A casual gamer in normal times, this unprecedented period has brought out a different side of him.
Practising hard and with an obvious knack for it, he certainly sounds among the more established gamers…
Self-assessment: Does he fancy his chances? "No, I don't. Not at all. I really don't. I'm not backing myself." Hmmm…
Prediction: The favourite – at least in the eyes of this predictor…
Quarantine Cup
|
Please ensure all fields are completed before submitting your comment!