Quarantine Cup player profile: Ricardo Vasconcelos
Despite limited Cricket 19 experience, Northamptonshire seem to be well represented in the Quarantine Cup...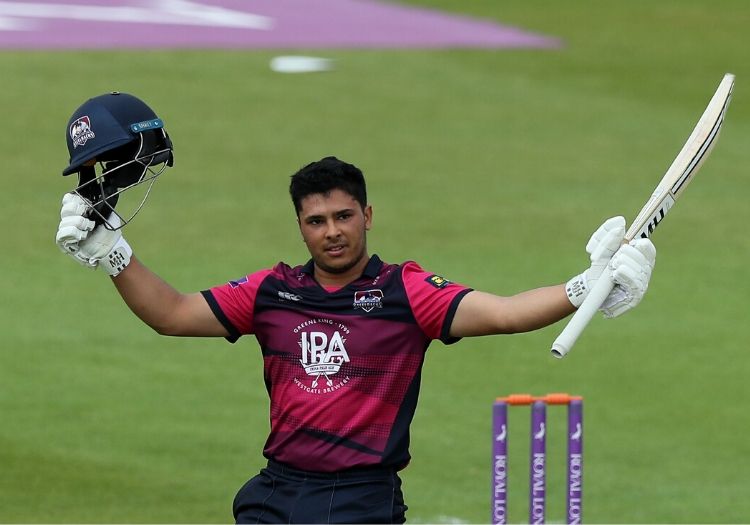 Strengths: Vasconcelos starts off by calling himself a "pretty seasoned" gamer, before backing down to "semi-seasoned" status.
He admits that he used to play every day in his free time, though those levels have dropped off in more recent times. He is something of a wildcard in this competition, still relatively new to county cricket and not knowing many of his competitors well.
Of Northamptonshire's decision to push him forward, a word of confidence. "I reckon they've picked wisely," he laughs…
Weaknesses: Well, he's only ever played Cricket 19 twice – and both of those efforts have come in a rapid learning phase since his name was revealed.
He recalls playing Cricket 07 back in the day on his PS2, though somehow confesses to never having got into the Brian Lara games. "I'm still trying to learn the controls for batting and stuff," he warns.
Form: Cricket games might not be his thing, but he carries an extensive gaming past. "I was part of that whole Fortnite phase," he declares.
He's been known to dabble in the Call of Duty and FIFA series as well.
Self-assessment: You get some sense of quiet confidence in Vasconcelos' voice.
Of his own chances, he chuckles: "I'm hoping they're pretty good, but I think it's all down to luck really. I'm certainly going to be trying."
Prediction: Among the favourites…
Quarantine Cup
|
Please ensure all fields are completed before submitting your comment!