Quarantine Cup player profile: Imran Qayyum
The spinner might have been busy getting ready for the Quarantine Cup, but he's limited by a single shot and only considers himself to be a casual gamer...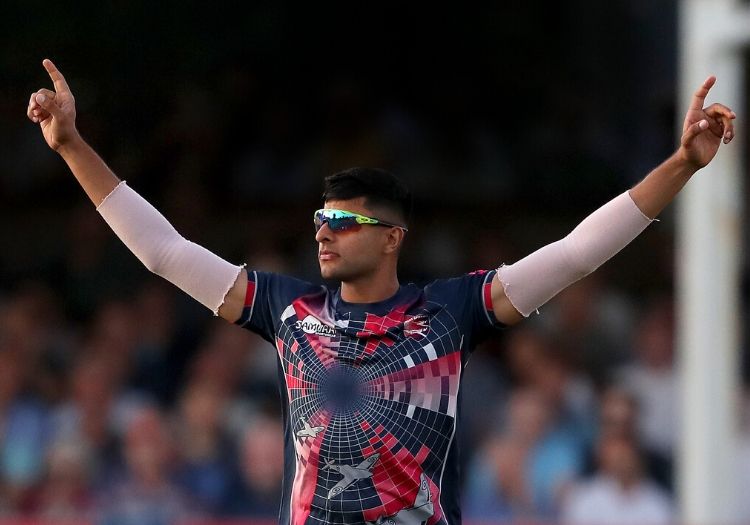 Strengths: Qayyum's biggest strength might just be his enthusiasm. Sources inside the Kent camp suggest he has been practising hard to get up to speed with the game.
"I've got the reverse-sweep down to a tee," he laughs. "But it's the only shot I can play." Ah.
One of few PS4 owners in a Kent side full of Xboxes, he's excited, optimistic and remembers playing the Brian Lara games back in the day – "you'd look to drive the ball through extra cover but it would go through midwicket".
Weaknesses: Experience. "I'm a very casual gamer," he confesses. "Maybe on the team bus, I'll play once. But all the lads seem to play Xbox."
"When I started gaming, it wasn't even FIFA – it was Pro Evolution. I'm that old in the gaming world."
Form: Since his Pro Evolution Soccer days, he has become a FIFA convert and has tried his hand at a spot of Call of Duty. Other than that, not a huge amount. "I will be proper rusty," he warns…
Self-assessment: Well, despite downplaying his gaming stature, he has a game plan. It has been fully thought through. "Yorkers or bouncers – head or toe," he says of his bowling strategy.
With the bat, it's all about that reverse-sweep – the only shot he's got the hang of at this point. His chances? "I think it's all up in the air. Pot luck!"
Prediction: An outsider – not much in the way of pedigree, but already thinking about game plans. He knows Tymal Mills and Mason Crane through their county rivalries…
Quarantine Cup
|
Please ensure all fields are completed before submitting your comment!