'Ruthless' and 'sensible' Jones keeps things simple as England beat India
Jones scored her maiden T20I half-century, as she and Nat Sciver put on an unbeaten partnership of 92 for the third wicket after England had bowled India out for 112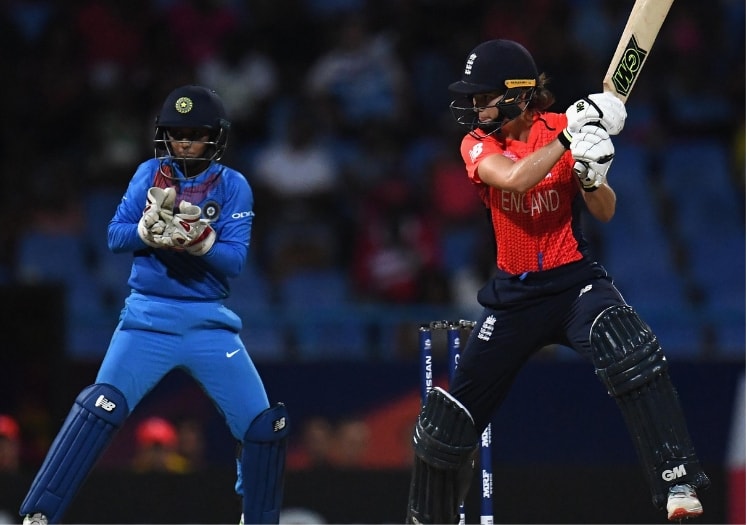 England wicketkeeper Amy Jones credited a clear game plan and remaining relaxed as they beat India comfortably in the semi-final of the ICC Women's World T20 by eight wickets.
Jones scored her maiden T20I half-century, as she and Nat Sciver put on an unbeaten partnership of 92 for the third wicket after England had bowled India out for 112. Once England had restricted them to that small total, things were straightforward from then on.
"Our prep coming into this game has been so clear," she explained. "And we knew our game plan. So it's just us feeling pretty confident. And the total wasn't really high. So I know if we just batted through and had a good partnership we'd be in a good place.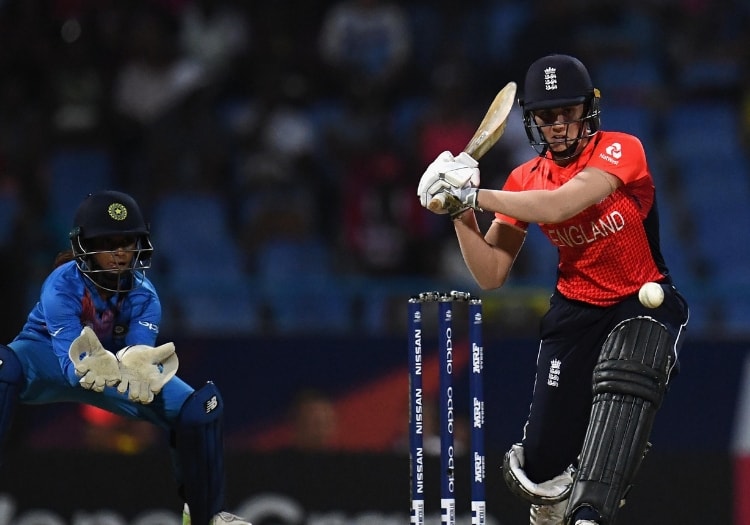 Natalie Sciver and Amy Jones put on 92 for the third wicket
"Once the required rate started to come down I think it's about being sensible, being ruthless in making sure me and Nat were there at the end to shake their hands.
"Nat was fantastic. She came in and straightaway took the pressure off, having just lost the wicket. She's an attacking batter and she always goes for it straight away, which makes the partnership easier. I could easily take the singles and knew as long as we stayed in together we'd get the job done.
"I think once it was under a run a ball and all we had to do was just bat through really, we kept reminding ourselves to take the easy options, take the runs they give us. So we were constantly talking about that and just trying to stay relaxed."
England's bowlers have performed consistently well throughout the tournament and continued to against India. It was the third time they had bowled first in their four matches, and on all three occasions, they have kept their opposition to under 120.
"Our bowlers were fantastic today. Obviously to restrict them to that total was brilliant," she remarked. "The spinners in particular, Kirstie Gordon has been fantastic throughout. She's really taken to international cricket very naturally. And, yeah, the bowlers are fantastic -- made it a lot easier for us."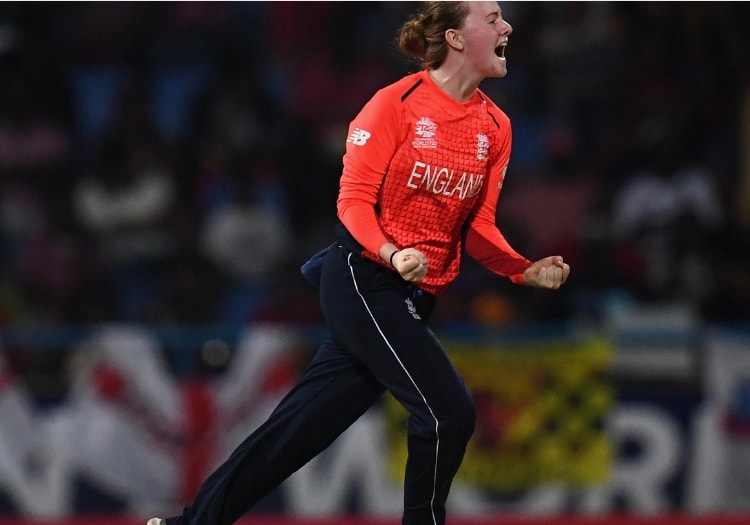 Kirstie Gordon took 2-20
England now face the prospect of playing the final against pre-tournament favourites Australia, who destroyed the West Indies in their semi-final, winning by a mammoth 71 runs with Alyssa Healy coming to the fore again.
"[Healy] is obviously a very dangerous player," she said. "She's played really well throughout the tournament. Yeah, of course, they've got some really great players. We definitely won't take anyone for granted and I guess a little bit of planning tomorrow.
"I think a World Cup final is a World Cup final. And anyone we're playing, it's a massive event. And I guess it's about just embracing the occasion, and it's a chance to really do something special. I think as a team we've dealt with the pressure well so far in this tournament. So hopefully one more win."
Please ensure all fields are completed before submitting your comment!