Being Ellyse Perry, the world's best cricketer
NICK FRIEND – EXCLUSIVE: Where Perry goes, plaudits tend to follow; she is a generational cricketer, one who coaxes inevitability from scenarios seemingly bereft of certainty, one who makes hay when there is hay to be made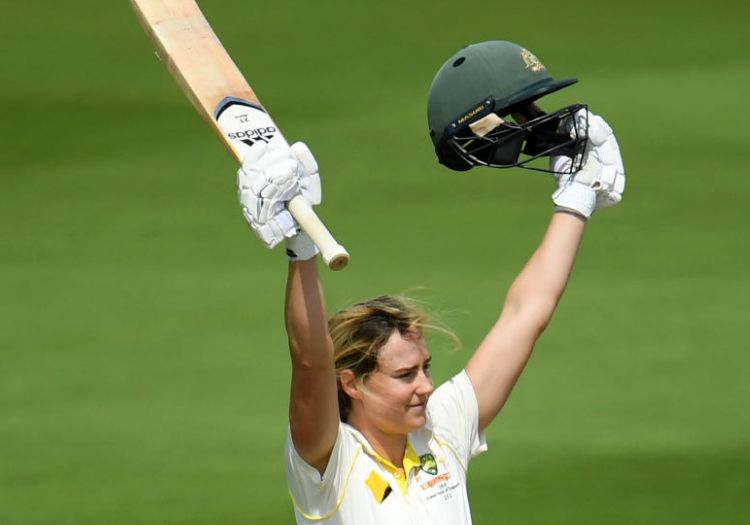 Ellyse Perry pauses for a moment before offering a self-effacing chuckle. "I guess so," she confesses.
It is a considered response to an unusual question – a query of whether she finds her near-constant acclaim an uncomfortable existence. It is both poisoned chalice and golden privilege, a life experience that only the exceptional few get to live.
Where Perry goes, plaudits tend to follow; it has become a reliable formula across two different sports. She is a rarity among athletes – the kind that is witnessed and appreciated in the flesh, but whose name will stand the test of time.
Her lasting greatness comes not necessarily from an ostentation of shot-making or the thrill of searing pace, but from a peerless efficiency with bat and ball that stands her out as an outlier – both phenomenal and phenomenon.
She is a generational cricketer, one who coaxes inevitability from scenarios seemingly bereft of certainty, one who makes hay when there is hay to be made. If doing the same thing over and over again but expecting different results is the definition of insanity, as Albert Einstein insisted, then Perry is a modern-day antidote.
To anticipate anything but a jarring consistency would be to ignore a decade of evidence. When Perry goes out to bat, you expect runs. More often than not, she delivers.
In this series alone, she has produced a chanceless Test hundred, a seven-wicket haul and two further half-centuries. At Hove in the second T20 between the sides, arriving at the crease after the loss of three early wickets, she guided Australia home with the kind of minimalism of fuss that she lives for. She ended unbeaten on 47, but you would never have known it; there was never a chance offered, rarely a shot in anger.
In the final encounter – Australia's only defeat, the game never quite felt over. Perry remained, prowling quietly like a primed lioness. Ultimately, she ran out of both time and partners. But England felt her presence; her reputation has earned that right – merely by being out there, the improbable whispered with possibility.
And yet, the shortest format supposedly is her weakest. During the knock at Hove, she would become the first cricketer – male or female – to reach the full house of 1,000 T20 international runs and 100 wickets. It is some achievement, though one Perry plays down – it is more a statement of longevity than talent, she suggests. That, though, is the nature of the Australian allrounder – a beacon of humility, for whom the bigger picture is the only picture.
"Records are made to be broken, right," she assesses of her own accomplishments; to count each gong, quite simply, is not her style. They will not last, she believes, even if she has set a hardly fathomable bar.
"I'm sure all those records that I have gone past will equally be beaten by someone much more talented and better than me in the future.
"I think that the things that you really hold onto are the successes that you have as a team. This has been one of the most special Ashes series that I've ever been involved with; to be as dominant as what we have been has been incredible.
"And then you've got the World Cup wins we've had – especially the World T20 in the West Indies last year, so you really remember them and they are truly special. The other stuff – and I'm not trying to deflect it, but they're not really a motivating factor for me."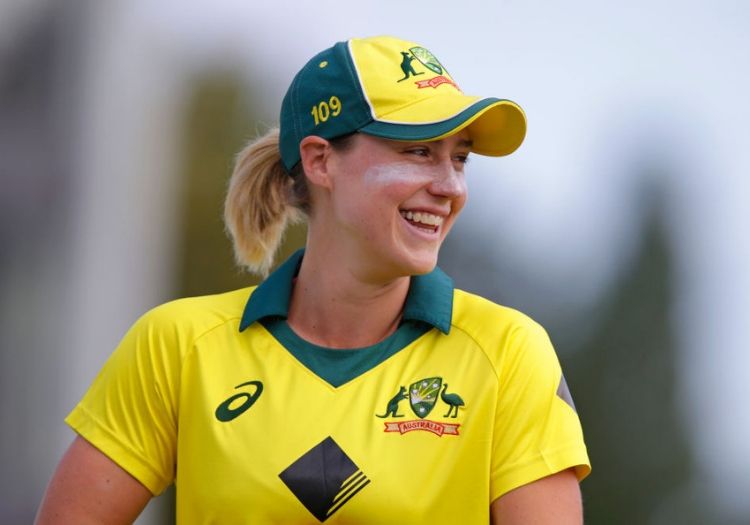 Ellyse Perry has made scores of 213* and 116 in her last two Tests - two years apart
Rather, what stimulates Perry is an acute mindfulness of the moment – an extraordinary era and a set of circumstances that have landed her in the right place at exactly the right time.
It is not just the game's professionalisation or her decision to choose cricket over football having represented her country at both, but a happy coincidence that has seen an immensely talented group of female cricketers come together in an unrivaled era for women's sport.
"One of the great joys about playing in a team is that you can't achieve anything without one another," she says. "You can't experience anything without them. Whether that's being successful or potentially not being successful, you do go through all that all together.
"That's probably one of the greatest joys I derive from playing this sport. I much prefer to talk about us as a collective because there's no me without the collective."
If Perry is reticent to fixate upon her own numbers, then others will. Since 2015, she has made 423 runs in three Tests at an average of 141, taking 13 wickets at an average of 15.31 in the same period. While her red-ball figures are skewed by the lack of Test cricket played in the women's game, her dismissal at Taunton – having already plundered 116 nonchalant runs – was her first in the format for 1,436 days.
Her ODI record offers a greater indication; through 2016 and 2017, she passed fifty in 15 of her 25 innings. Her figures of seven for 22 in the third ODI of the Women's Ashes were the greatest of all time by an Australian woman – the fourth best in the history of the women's game. This series as a whole brought 378 runs at an average of 94.5.
When the written press were asked to discuss their nomination for the player of the series, there was no debate but an immediate agreement and a syncronised head nod: Perry.
Despite a convincing resumé, she squirms at being described as the world's best. An easy, inconsequential label to hand out, it is a peculiar tag to carry.
"I think that's incredibly subjective," she laughs. "A lot of people will have a different opinion on that. On any given day, one player could be the best player in the world and not be the best in the next game they play.
"I think that's pretty fluid – when you have a good day it is pretty flattering that people enjoy what you do and appreciate your performance. Equally, they probably don't when you don't play well. Sport is a great leveler."
It is little surprise that Perry's dominance has increased with the professionalisation of the women's game back home. There was a time when what is in place now did not exist; it was barely even an afterthought. The journey chosen by Perry was not an option.
It is hardly rocket science: the greater one's access to regular training, the more tangible the rewards. Perry averaged 23.13 with the bat in ODIs before milestone contracts were handed out in 2013; she has averaged 68.79 since. If genius relies on just one percent of inspiration, professionalisation has enabled the perspiration.
It was announced in recent days that Meg Lanning's side will earn the same as Australia's men come next year's World T20. It is a testament both to the national cricketing body, but also to a hugely successful team. It is the ultimate sporting compliment, but there is an All Black mentality to this group.
The fruits of Cricket Australia's labours have been on view throughout this summer; the visitors – now operating with a vastly superior player pool – have been streets ahead of their hosts. Everyone is bigger, stronger, faster. Perry, arguably, is both the best batsman and best bowler on either side. There is not a brashness, but an unshakeable confidence, an aura.
On the rare occasions that it was not Perry, others came to the fore: Lanning's 60-ball 133 was a display out of the magic circle of batsmanship, while Alyssa Healy swashed with a courage that ran through her team. With the ball, the finger-spinning trio of Jess Jonassen, Sophie Molineux and Ashleigh Gardner offered a measure of guile that England never quite managed to stifle.
It is a team enjoying itself, relishing each other's company and, as Perry explains, making the most of a remarkable fate.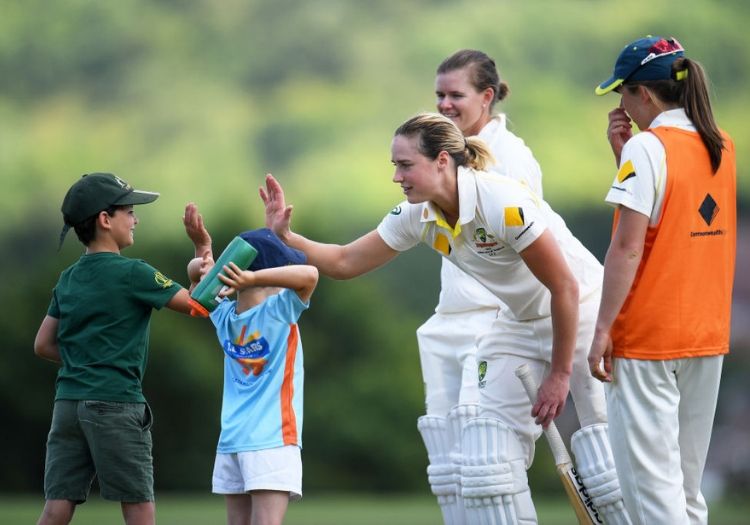 Perry was named player of the series after starring with bat and ball
"It absolutely is fun, and deliberately so," she says of the atmosphere around her team of serial winners. Australia have lost just three times across all formats since the start of 2018. They are the world's best team, and Perry is its fundamental cog.
"We have done a lot of work around building a strong environment where we are really serious about our cricket, but also really conscious of enjoying it and making the most of the opportunities that we are afforded.
"It is certainly an exciting time and it's amazing to be a part of it, but you just never know how long it's going to last. I do seriously think I have been very lucky and fortunate with the timing of my career and things going my way.
"It has been nice just to try and make the most of those. You just have to enjoy it for what it is and for as long as it lasts."
For Perry, the thought process behind the mindset is twofold, but centred on her pride as a female athlete.
"Your career doesn't last that long in the scheme of life, but also it is a pretty remarkable time in women's sport at the moment and we are pretty fortunate to be living through that period," she reflects with a rare maturity.
Perry understands her responsibility to her sport. She describes the fans, many of whom flock to the boundary fences after matches for autographs and selfies, as "the most important people in the ground". It is an overused platitude, but this is said without cliché.
"One of the coolest roles that everyone in our team has at the moment is that it's really important for us to present a powerful image to young girls and boys to see and look up to and know that there are opportunities available to them if that's what they desire.
"Without people's interest, there's no space for us to play. It would be a non-event," she adds. Having watched the growth of her sport from the centre of empty grounds and second-rate facilities, Perry gets it better than most.
It is an attitude born out of a multi-faceted woman; the 28-year-old owns a pair of cafes back in Australia and has co-written a series of children's books based loosely on her own upbringing, while also studying economic and social sciences at university. In a professionalised era, she has maintained an element of balance.
"I think for a lot of us this almost feels like a second career and a brand-new opportunity. I really do think it has precipitated some amazing growth and development within the sport – the way that it's played.
"It's a really big challenge for us to try and keep up and to evolve as the sport keeps evolving and as new players are coming up and are raising the bar. The fact that we have got the opportunity to devote the whole of our professional lives to that is pretty amazing."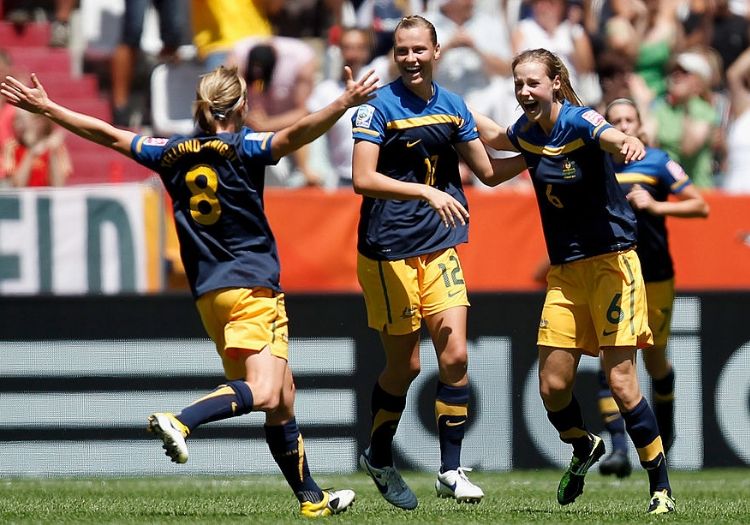 Perry scored for Australia in the Women's World Cup quarter-final defeat against Sweden
It was a major factor in Perry's decision to move away from football, where she represented the Matildas, Australia's national side.
There are few who have been so sought after across multiple sports; Perry – an international debutante in both games as a 16-year-old – was the first Australian to feature at both football and cricket's World Cups. If anything, it is a history that further places Perry into a field of her own – a freak of nature, in the finest manner imaginable.
It gives her the experience to champion a multisport education. She hopes that as the cosmos of women's cricket continues to grow in her homeland, children are given the freedom to dip in and out of whichever sport they might choose. It is a view supported by science.
"It's good for their development, both physically and mentally," adds Perry, who grew up with Susie O'Neill, the Olympic swimmer, as a sporting idol.
"If you ask most of the girls in our team, most of them played and enjoyed other sports. Just naturally, you probably end up gravitating towards the one that you enjoy the most and that you're best at."
If there is a regret to be held of the last couple of years of Australian dominance, it lies in the World Cup of 2017. Australia were palpably one of the two best sides, losing to India in the semi-final having already comprehensively beaten the same opposition in the group stage.
It was a defeat that came with a silver lining, however. Perry pinpoints the premature exit as a turning point and a wakeup call.
"It was definitely a catalyst for a change in our group and the way that we own the roles that we were supposed to be doing – both individually and collectively," she recalls.
"Whenever any sporting team hits a bit of a low, there's an opportunity to bounce back. As the saying goes, you have to break a few eggs to make an omelette.
"I think that was sort of our moment – it put into a really harsh light where we needed to be better and there was no running away from it or no hiding anymore. It has worked really well for us because we have been conscious of improving."
On the face of it, there appears little more to achieve for Perry and her side. They have scaled the mountain and reached its summit. All that remains is discovering new peaks, climbing the previously unclimbed.
"We really want to be at the forefront of that," she says with a committed assurance. With the women's game growing as it is – particularly in Australia, there is no ceiling.
"That means setting new benchmarks for women's cricket. For us, that's our blank canvas – to really have a look at where we want to take things and how motivated we are. There's plenty of scope within the game to do that at the moment. And that is a really cool thing."
To celebrate England winning the World Cup you can subscribe to The Cricketer for just £20.19. Click here to learn more
Please ensure all fields are completed before submitting your comment!