Alyssa Healy: It's taken me eight years of my career to fully believe I belong here
GEOFFREY DEAN: Forever the team player, Healy was at pains to stress her form would have meant little had Australia not reclaimed the T20 World Cup they lost to West Indies in Calcutta in 2016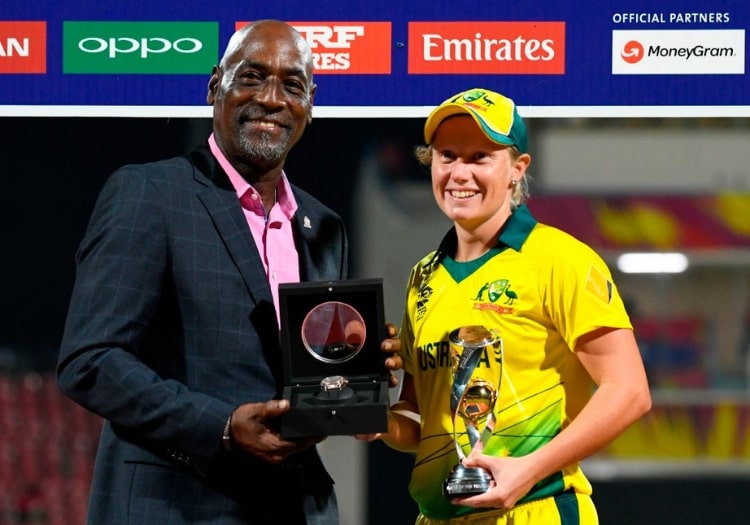 It has been quite a year for the Australian women's team and, in particular, for Alyssa Healy.
Of the 17 T20 internationals the Aussies played in 2018, they won 15, culminating in their fourth World Cup triumph last weekend when they beat England in the final in Antigua.
Healy, their star batter at the top of the order, managed as many as six fifties in the calendar, and was player of the tournament after being the leading runscorer with 225 runs at an average of 56.25. 
The 28-year wicketkeeper-batter's tournament strike rate of 144 is a big reason why the Southern Stars win so many games. Her 21-ball fifty against Ireland was the fastest half-century in Women's T20 World Cup history, while her 48 against Pakistan took her only 29 balls. In short, she has become the superstar of the women's game.
Healy, though, is so modest that she declared that only now does she feel she belongs at international level, eight years after her debut for Australia.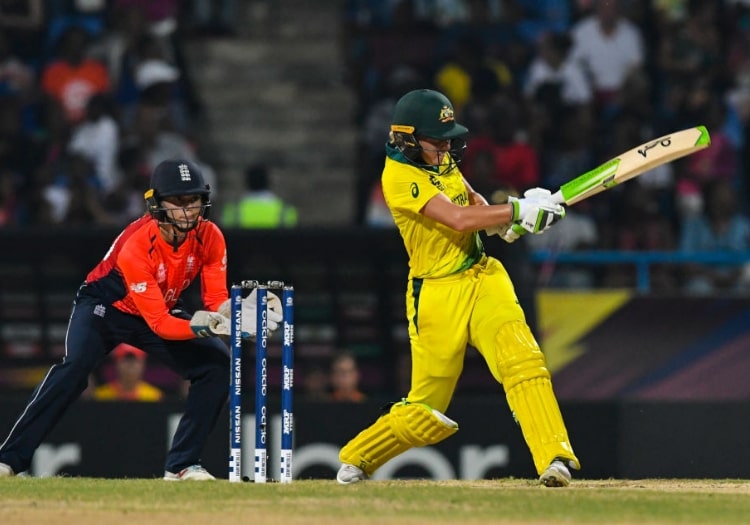 Alyssa Healy was in sensational form for Australia at the World T20
"I think consistency-wise this has probably been the best I've played," she told The Cricketer at Hermitage Bay on Antigua's west coast.
"I probably haven't strung that many great performances together in a row in the past, so I can take some confidence out of this tournament.
"It's taken me eight years of my career to fully believe I belong here. I'm just really enjoying the top of the order, and the freedom up there. Our batting line-up just really enables us to play freely and play that fearless cricket that we keep talking about."
Forever the team player, however, she was at pains to stress her form would have meant little had Australia not reclaimed the trophy they lost to West Indies in Calcutta in 2016.
"I'm going to sit back and be really proud of what I've achieved but that big trophy means to more to me than anything else," she said.
"Getting that win as a team is what we've been working towards for the last 18 months and to finally achieve it is special."
Healy, niece of the great Australia wicketkeeper, Ian Healy, admitted that for all her runs she was not completely happy with her keeping in the Caribbean.
"Don't ask me about my keeping in the final," she smiled. "It was not great but it's something I really want to keep working on. I didn't quite get it right during the whole tournament, but we've got a huge Big Bash coming up at home so its something I can continue to tinker with and hopefully nail down.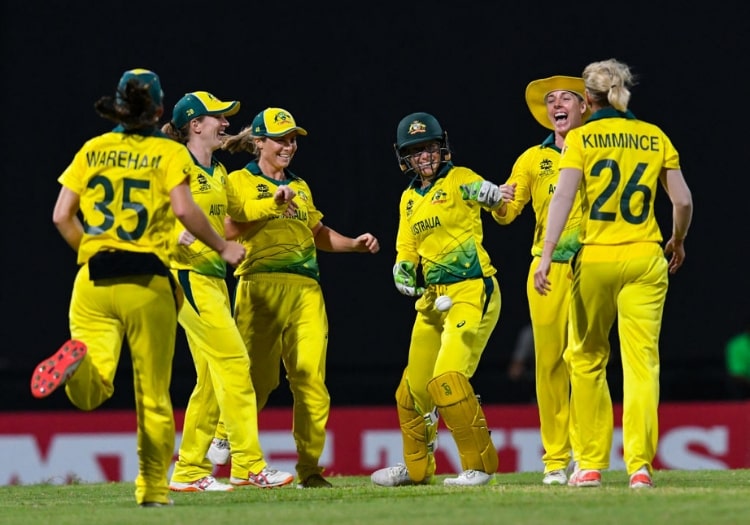 The Australians beat England in the final in Antigua
"It was hard keeping out there - the barbie smoke drifting across the ground didn't help although it smelt great. I feel like I've been gloving the ball really well for the last few years, so I hope I can just keep doing that."
It was telling that in the one group game where Healy did not bat - against India - Australia were beaten. She clashed heads with team-mate Megan Schutt when both went for a catch, suffered mild concussion and had to sit out the rest of the match.
"India was a big wake-up call," she said. "It was a nice chance for us to reflect on what we were doing wrong, and we haven't looked back since."
In Australia's next match, the semi-final against West Indies, Healy led the way with 46 off 38 balls to set up an emphatic victory.
Meg Lanning, the Australia captain, paid tribute to Healy.
"She's had an amazing tournament as T20 cricket can be very fickle," she said. "For someone to play so well so consistently throughout the tournament is amazing. She's put in a lot of hard work in over the past year or so to get herself into really good shape and a good spot mentally.
"For me, the biggest thing was I just saw a smile on her face all the time, and that's what we speak about as a group - enjoying what we do. I think she led the charge in that regard."
Married since 2015 to Mitchell Starc, the Australia fast bowler, Healy affected a notable double with her performances in the Caribbean. The pair become the first couple to win player-of-tournament awards at separate World Cups, Starc having done so when Australia won the men's 50-over event in 2015.
Alyssa Healy and the Australian team were guests of Hermitage Bay
Tel 1(268) 484-1200 | www.hermitagebay.com |info@hermitagebay.com
Please ensure all fields are completed before submitting your comment!