Do not expect too much of 2020's fairytale... Thailand have already won by making the finals
WOMEN'S T20 WORLD CUP PREVIEW - THAILAND: The Cricketer takes a look at the strengths, weaknesses and key players for the debutants ahead of this year's tournament in Australia...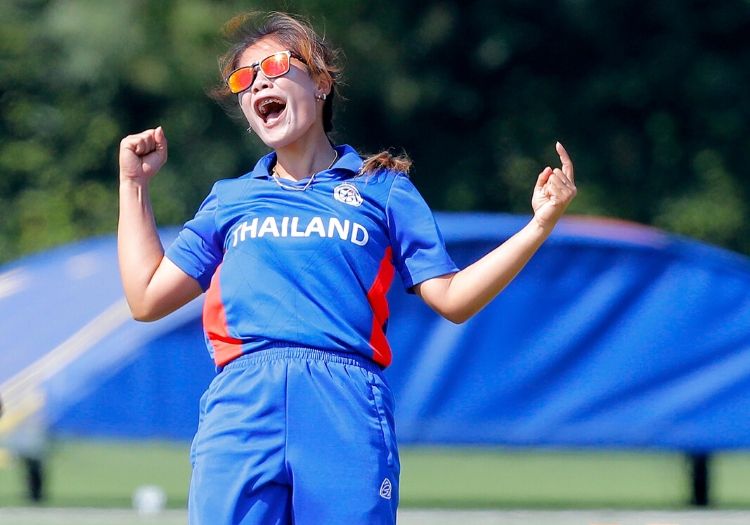 Coach: Harshal Pathak
Captain: Sornnarin Tippoch
Last time: Did not qualify
Previous best: Debut
Key players
Chanida Sutthiruang: The seamer with the endearing grin was named ICC Women's Emerging Player of the Year for her keynote displays in Thailand's run to their maiden cricketing World Cup.
Her late-dipping inswing caused problems for all-comers in the T20 World Cup Qualifier in Scotland – not least in the crunch match against Ireland that effectively settled the last spot in Australia. The big question is whether she gets the same movement in Australia, and if top-level batsman start tucking into her.
Nattakan Chantam: Chantam has been there for the entire journey: she was just 13 when she made her Thailand debut in their maiden tournament, the Asian Cricket Council Women's T20 Championship in Kuala Lumpur back in 2009.
'Jeans' carries a lot on her shoulders as the most reliable batsman in a side lacking power hitters. Her development as a ball-striker is clear from 82 not out against India A and 60 against Bangladesh on Thailand's recent tour of India. A useful close-in fielder, too.
Suleeporn Laomi: Laomi offers important leg-spin variety in a team stacked with containing off-spinners.
She developed her trade in Australia on the Big Bash Associate player's scheme and returned there with an ICC Women's Global Development squad. Also has the best arm in the side.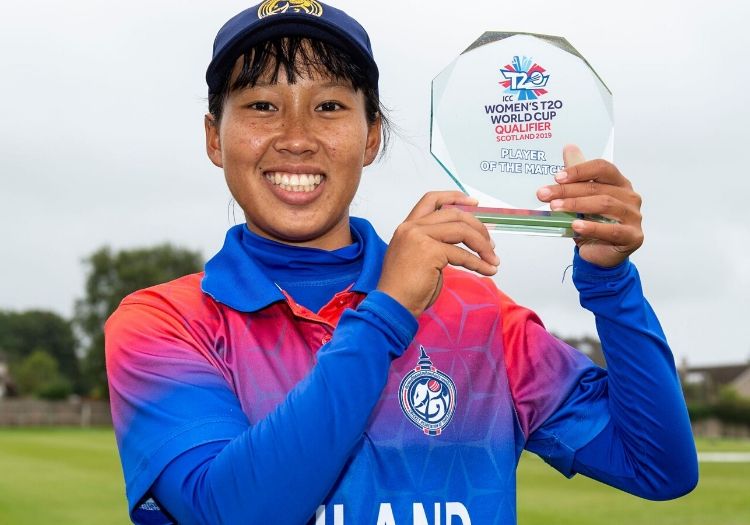 Spinner Suleeporn Laomi
Strengths
The moment they are beamed all over the world from the WACA, bowing to the umpires at the start of a game and the crowd at the end, Thailand will win hearts by the bucketload.
Their grassy-kneed enthusiasm in the field, speed between the wickets, and singular team spirit all needs to hold together if they are have a sniff. Their best chance seems to be to put the opposition in, restrict them to around 100 and hope to chase – as they did to Sri Lanka at Kuala Lumpur in 2018, their sole win to date over one of the nine participating teams in Australia – but that's not easy to do on plum Australian wickets.
However, Thailand know the Manuka Oval from a pre-Christmas tour and are well accustomed to the rhythms of tournament play in the strong Asian region and ICC global qualifiers. Trite though it sounds, Thailand's formidable spirit means they could be mentally stronger than some of their opponents.
Weaknesses
Thailand are untested at the top level. Teams will be coming at them with bat and ball with a power and skill they will have seldom seen at Associate level.
Coach Harshal Pathak recognises that coaching batting is the hardest skill to crack in developing nations, and in light of that, Thailand have come far in a short time. It's hard to see them putting up stratospheric numbers batting first, though their solid techniques should be better suited to quicker pitches and quicker bowlers than they often get in Asian regional tournaments.
They could be overreliant on a crop of steady off-spinners who contain well in Associate tournaments, but might be lined up by top-drawer players. Their gameplan could stand or fall on Sutthiruang getting that white Kookaburra ball to swing.
Their best chance will be against Pakistan in the last game – so their morale must hold together up to that point.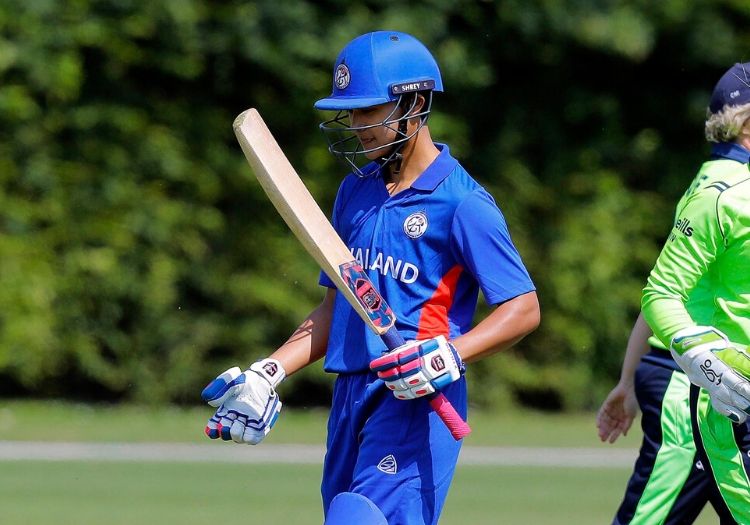 Batsman Nattakan Chantam
Squad
Sornnarin Tippoch (c), Nattaya Boochatham, Naruemol Chaiwai, Nattakan Chantam, Onnicha Kamchomphu, Rosenanee Kanoh, Suwanan Khiaoto, Nannapat Koncharoenkai, Suleeporn Laomi, Soraya Lateh, Wongpaka Liengprasert, Phannita Maya, Ratanaporn Padunglerd, Thipatcha Putthawong, Chanida Sutthiruang.
Fixtures
Wednesday, February 22: West Indies v Thailand (WACA)
Sunday, February 26: England v Thailand (Manuka Oval)
Tuesday, February 28: South Africa v Thailand (Manuka Oval)
Tuesday, March 3: Pakistan v Thailand (Sydney Showground)
Please ensure all fields are completed before submitting your comment!