Reece Topley and the long journey back
ANGUS OLIVER: For the left-arm seamer, the last four years have been brutal. He has been ravaged by injury and fell out of love with the game, but he is back in an England squad at long last, marking the completion of a remarkable comeback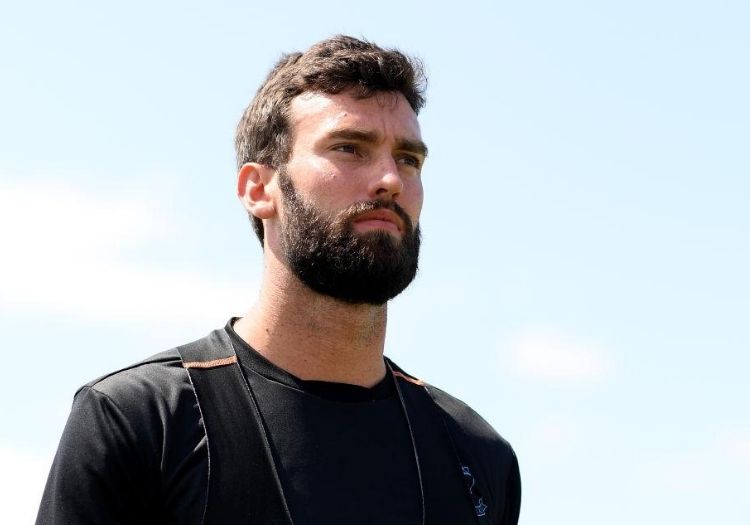 When England announced their white-ball training squad ahead of their three-match ODI series with Ireland, the players making headlines were the uncapped seven. The attention lay on young Henry Brookes, Sam Hain and Phil Salt among others, meaning the inclusion of one returner to England's setup for the first time since March 2016 slipped under the radar.
In those four years, Reece Topley has endured four stress fractures, one surgery and a mental health battle that made him fall out of love with cricket and quit the game altogether. But following an eight-month break, time spent with the Melbourne Renegades and Cricket Victoria, and after an arduous winter of bowling and strength and conditioning training at his new county Surrey, the left-arm seamer's international hiatus is finally over.
"It's unbelievable how much patience I've needed," says Topley, who took 16 wickets at 25.62 runs apiece in ten ODIs between 2015 and 2016, as well as playing in six T20 Internationals.
"I was in so much pain for two and a half years that I had to wake up every morning and inject myself in the stomach with a hormone in order to make playing bearable; then every month I had to get another injection in my back.
"I was doing all those injections and wasn't even in the Hampshire first team. I felt: 'What was the point in doing all that and being in that much pain just to carry the drinks? I wasn't recovering, I wasn't going anywhere, I was just rotting away being injured.
"I didn't like what was going on in my life. I asked myself: 'Am I where I want to be? No. Are my family here? No. Are my friends here? No. So why am I here?'
"The biggest one was: 'Do I feel supported and do I feel like people care?' Again, no. It's very brutal on yourself when you're asking yourself that - you feel cast aside and lonely.
"If you do the same thing over and over again but expect different results, it's a bit like banging your head against a wall. I couldn't walk without some degree of pain and something needed to change.
"At the end of the day you play cricket because it should be enjoyable, but I had two and a half years where it wasn't so I quit Hampshire and quit cricket with the intention of not coming back at all."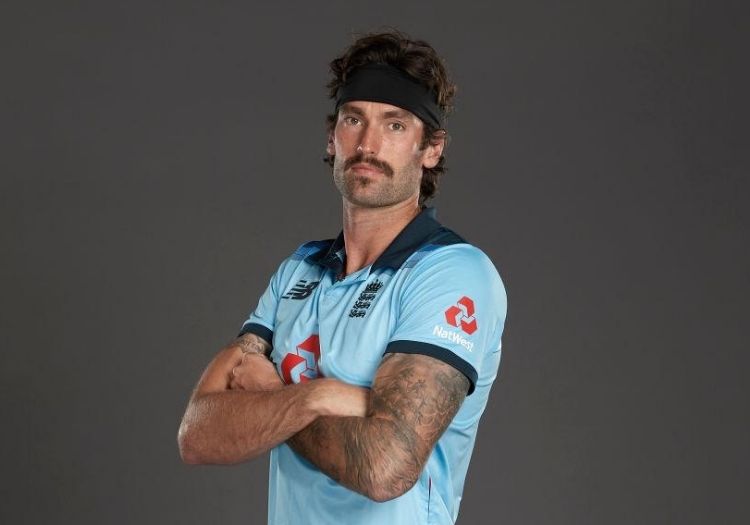 Topley has fought back from a terrible time with injury
In 2018 Topley was phoned and told that he'd made the England ODI squad set to play India that summer, but it was a call that only rubbed salt into his wounds. On the same day, he was told he would require back surgery.
Having debuted internationally aged just 21 and with a fine England Lions pedigree to his name, the expectation on Topley's shoulders combined with the pain in his back was too much to handle, and it was on that day that he quit.
In the following months while battling with depression, Topley began to consider alternative career paths while living at home and in Berlin, but it wasn't until he relocated to Melbourne in January 2019 that he rediscovered his former happiness and love for cricket.
"I had a time away and it was so nice not to be the person I had been for two and a half years: the injured cricketer who wasn't living up to expectations," Topley recalls.
"I walked away from it, had the surgery, and just had fun rebuilding. I went to Australia in the winter and hung around the Melbourne Renegades, Cricket Victoria and my best friends Mark Pettini and Shaun Tait, and they gave me a fresh love for the game.
"I was Reece the human again and could do what I wanted: go to the beach in the mornings, have a bowl in the nets in the afternoons. It was more of a holistic approach than a science-based one - no structure, just about doing what made me happy.
"The Renegades went on to win the Big Bash that year and they supported and encouraged me all the way saying: 'Don't worry, you're good, just take it slowly and one step at a time'. It wasn't like they had any contractual obligations to help me, it was just because they're such great people and were all so inclusive and open to me asking questions.
"I was in a bad place but there were people helping me off their own back with the most amazing displays of kindness. It was a pleasure to get to know everyone and I'll struggle to ever repay them."
Upon returning to the UK last spring, Topley played for Reigate Priory CC before playing Second XI cricket for Sussex. Within a matter of weeks he returned to the Sussex first team, where not only did he feature in two County Championship Division Two games, but also played an integral role in the T20 Blast by topping the Shark's wicket-taking standings as they reached the quarter-finals (17 at 17.94).
Topley has not played for England since 2016
"It was like a series of Eureka moments," says Topley. "I was just enjoying being me again, then suddenly I was ready to start training, then there was another moment where I was ready for a club match, then it was a second team game and so on.
"I had to change quite a lot and rebuild slowly with different trigger points which take the load off my back. It's required a change in preparation and training methods, and even though I will always have it looming over me I know how to deal with it and keep a close eye on it now.
"I just wanted to have fun last summer so the limited role I played at Sussex blew all expectations. I can't speak highly enough of the physio down there, and now at Surrey it's been more of the same with great people to work alongside. They've welcomed me into their family with open arms and I'm a cricket nut again."
In the last 18 months and throughout lockdown Topley, still just 26, has studied human rights and law, sustainable construction, and micro-economics and strategic business management as he strives to become "a more well-rounded individual".
He concedes that cricket is not the be all and end all, and enjoys taking time to immerse himself in other passions that help keep him grounded. But now presented with a second opportunity on the international stage, Topley is desperate to pick up where he left off before his injuries.
"I don't want to give too much away in case the Irish are reading this," he jokes, "but I still bowl at a decent pace, can swing it and have a good slower ball. Those were things I could do before but there are other things that I've added from working with coaches that I've brought to the table.
"Hopefully I do well enough this summer to stick around in the team because playing for Eoin Morgan is unbelievable. The side are world champions so it's going to be difficult to break into the side from the get-go - that's a challenge for anyone - but hopefully I can take the opportunity.
"The lucky thing is that I had my first opportunity when I was 21, and in the last two years I've matured more as a person and as a cricketer than in the eight years before that. This is my tenth season as a professional cricketer playing first-class or T20 and I've been given another chance at a point when I'm not too old.
"I played in the last T20 World Cup but I wasn't 100% fit, so didn't give the best account of myself. There's nowhere to hide and a lot of people would have been watching and seeing that I did not perform as an England cricketer should.
"I just want to have a really fun summer, a good series here and tick all the boxes for whoever is selecting the squad for the World Cup. If I do that hopefully they can put their faith in me and I'll deliver."
Please ensure all fields are completed before submitting your comment!