Betting brands that spend huge on cricket advertising
Following the growing followership of other sports, betting titans have begun sponsoring other sports, cricket inclusive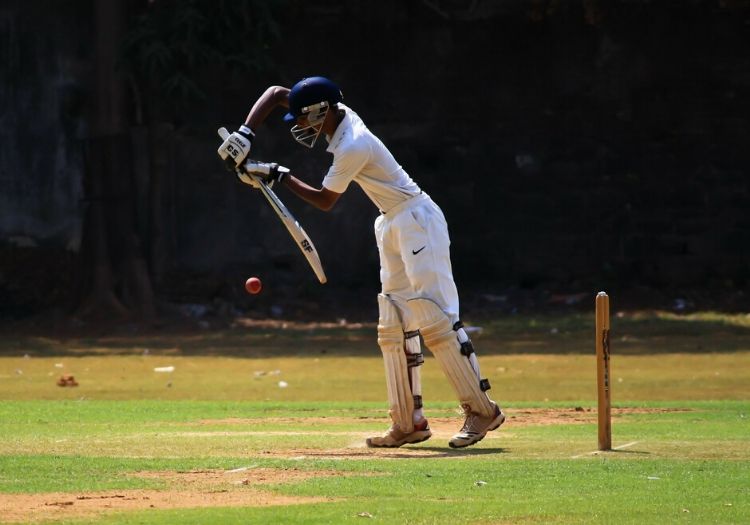 Sponsoring various leagues, sports competitions, and endorsing sports superstars all go for a valued advantage for betting companies. Such sponsorships usually take different forms, such as displaying the company's logo on the shirts, TV adverts during commercial breaks, having the company's logo made visible all around the stadium, and so on. 
Being the most patronized and most followed sport, various football competitions across the world have had the most significant sponsorships from betting companies. However, following the growing followership of other sports, betting titans have begun sponsoring other sports, cricket inclusive.
Cricket has grown to become a widely accepted sport in several countries such as India, Australia, the UK, the USA, Bangladesh, among others. For this reason, it has attracted invaluable sponsorships from betting demigods across some of its competitions. Ergo, this article provides thorough information on betting brands that advertise big in cricket the world over.
Betway
Betway is a Malta-based multinational betting company founded in 2006. A Betway review shows it is powered by its passion for leading the sports betting industry. Betway has landed a plethora of sponsorship deals which include a sponsorship deal with West Ham United worth 20 million pounds since 2015 as a principal partner, a 3-year sponsorship deal for the Premier League Darts to be aired on Sky Sports, sponsoring several horse racing events in the UK, as well as other sports.
Of all their sponsorship deals, what stands out is Betway's recent incursion into the African sports scene. In 2018, Betway made a deal to function as the official betting partner of the South African cricket competition Mzansi Super League T20. The deal would last for 3 years, and it runs into millions of pounds – believed to be within the range of £2.5 million.
Bet365
Discussing the top shots in the betting industry would be complete with a due place accorded Bet365. The UK-based company is steep in innovation and has since grown to serve an impressive number of bettors globally. Bet365 has been sponsoring Championship side Stoke City since 2012.
In the same 2013, Bet365 became one of the prominent commercial partners of Australia's cricket governing body, Cricket Australia. Their multi-million-pound partnership has seen them adding their share of sponsorship for various cricket games in Australia or between Australian teams and other teams. As expected, the partnership deal has offered Bet365 a place amongst the few betting sites for the Australian cricket league.
Unibet
Unibet is a Malta-based company widely popular amongst players, mostly because of the ingenuity it brings to the table in terms of everything sports betting. Unibet has greatly championed a number of sponsorships across popular sports. One of such sponsorships is the laudable position of Unibet as an official betting partner of Premier League club Aston Villa, and Championship clubs Middlesbrough and Preston North End. It has sponsorships with the US NBA sides New Jersey Devils and Philadelphia Eagles.
The highlight of Unibet's sponsorships is the multifaceted sponsorship of various cricket tournaments. First, in 2016, Unibet became an official partner with Essex County Cricket Club. Second, in 2017, they expanded their interest in cricket by partnering with Surrey County Cricket Club, as well as Warwickshire County Cricket Club, all in the UK. All 3 partnerships run into millions of pounds.
Proof of Unibet's unflinching penchant for cricket is the broadcasting endorsement it made with Sky Sports for the 2017/2018 season NatWest T20 Blast Series. The deal would have all Natwest T20 series broadcast live by Sky Sports throughout the season.
Betfair
Found in 2000, Betfair has prominently staked a claim in the betting industry globally. Betfair has sponsored a great deal of sports competitions and leagues across Europe, ranging from football, tennis, rugby union, rugby league, horse racing, to e-sports. In 2005, Betfair displayed their love for cricket by sponsoring the broadcast of the UK test cricket by Channel Four, which lasted the whole season.
Should Betting Brands Be Allowed To Advertise In Cricket?
The issue of betting brands advertising in cricket competitions has been quite a controversial one, with some schools of thought holding the opinion that they should be allowed. In contrast, others lend their weight to antagonizing the concept.
To the pro-advertisement school, advertising in cricket competitions would help widen the reach of betting brands in relation to their cricket betting markets. On the other hand, the anti-advertisement school posits several arguments against advertising, one of which is that advertising in cricket competitions is bound to have betting adverts thrown in the face of young kids, who are too tender to be exposed to gambling.