Love of cricket shines through at Emanuel School
Emanuel School hosted the Club Cricket Guide's 2022 bat testing day. The Cricketer learns more about commitment to the summer game at this famous school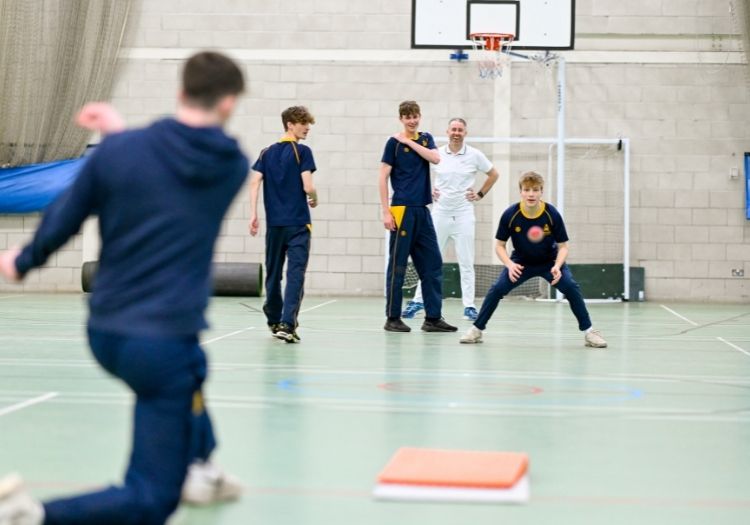 It is easy to forget that leafy Emanuel School, with its serene, stately grounds, is just a stone's throw from Clapham Junction.
The driving rain did nothing to dampen spirits of the enthusiastic students who enjoyed the opportunity to gamely test more than £10,000 worth of brand new equipment along with The Cricketer team and former Surrey and England allrounder Rikki Clarke.
The co-educational independent day school offers cricket as its core sport for both boys and girls during the summer term, with 25-35 sides spanning from the under-11s through to the senior side taking to the field. The large indoor sports facility, replete with four indoor nets, provides opportunity for off-season training while outdoor nets and pitches on site are a hive of activity in the summer term.
Chris Booth, in his third year as head of cricket, said: "We are very lucky, given the size of our site, to have access to beautiful grounds as an inner-city London day school. We also have access to a second site at Blagdon playing fields which we are hoping to redevelop within the next 18 months."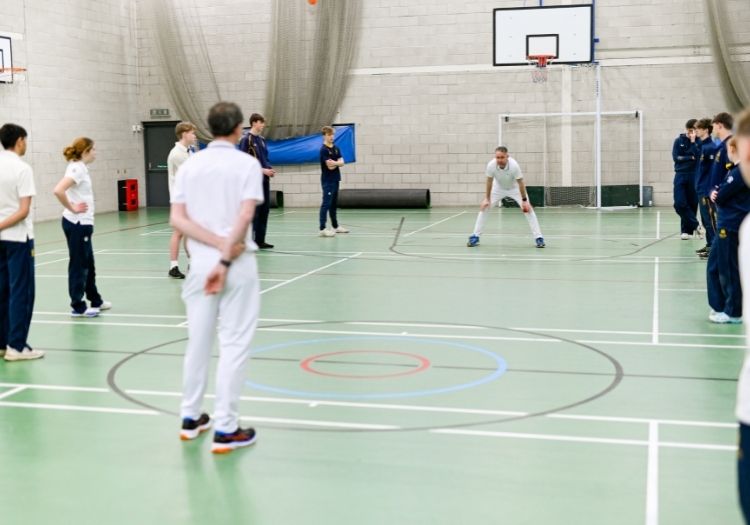 Emanuel School pupils are put through their paces by Rikki Clarke
This is another exciting edition to the schools growing sporting portfolio. The cricket side is overseen by former professional cricketer Mark Stear, who has been with Emanuel for nearly 15 years offering one-to-one coaching to elite cricketers as well as grassroots players.
Booth said: "A number of our students are in and around the Surrey pathways and, historically, we have had girls who have gone through to play for Middlesex.
"Our under-13 boys won the inner-city London T20 competition last year and our under-14 girls are in the rearranged soft-ball final this year. We enter competitions right through the age groups including the Under-18 National T20 competition. In fact, one of the things that attracted me to the school was that girls' cricket is treated just as importantly as boys' cricket and we are now enjoying increased participation across both senior boys and girls teams as well as mixed teams.
"We are going on tour to the Midlands and the north at the end of this term and have plans for a boys' senior tour to Dubai next summer. The school offers a couple of opportunities for both junior and senior sides to go on tour during their school life."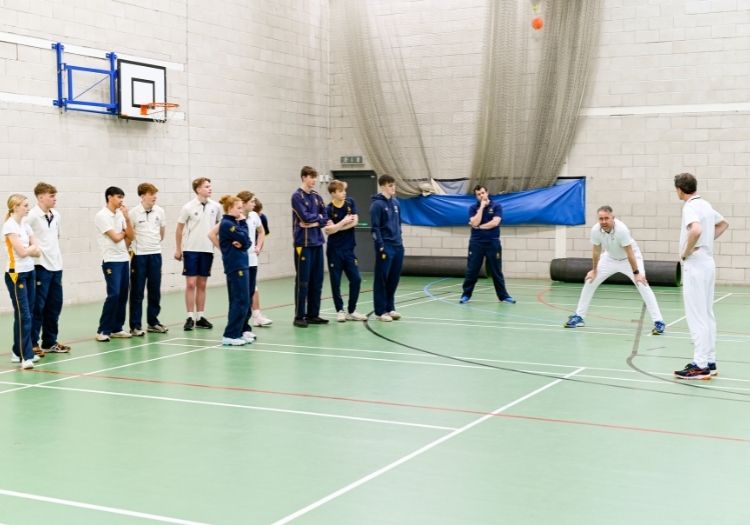 Emanuel School hosted The Cricketer's 2022 testing day
Fifteen-year-old right-arm bowler Meg describes the school as a "great cricketing environment with great staff who push us to be the best we can be". She has been playing age-group cricket at Surrey for three years, having only first picked up a bat in year eight (following a move from New York) and is due to start playing for MCC this year.
"I play in the boys' A team, which has been a great experience, and I am hoping to make the upper boys' A team too. I would definitely recommend the school as the best in London as it allows girls and boys the chance to thrive and become better cricketers."
After the kit testing, former England international Clarke ran an entertaining coaching masterclass for the Emanuel cricketers, followed by a lively question and answer session covering all things cricket.
The engagement with Clarke illustrated the students interest in the game and desire to improve. It is indicative of pupils at a school that offers the perfect opportunity for students to fulfil their potential on and off the field.
Schools
|
Club Cricket Guide
|
Please ensure all fields are completed before submitting your comment!