From James Taylor to Issy Wong: The story of Shrewsbury School's county cricket conveyor belt
ED KRARUP: The list of the last decade is seemingly endless; Andy Barnard - the former Shropshire seamer - has been a constant in the development of youngsters as varied as Taylor and Wong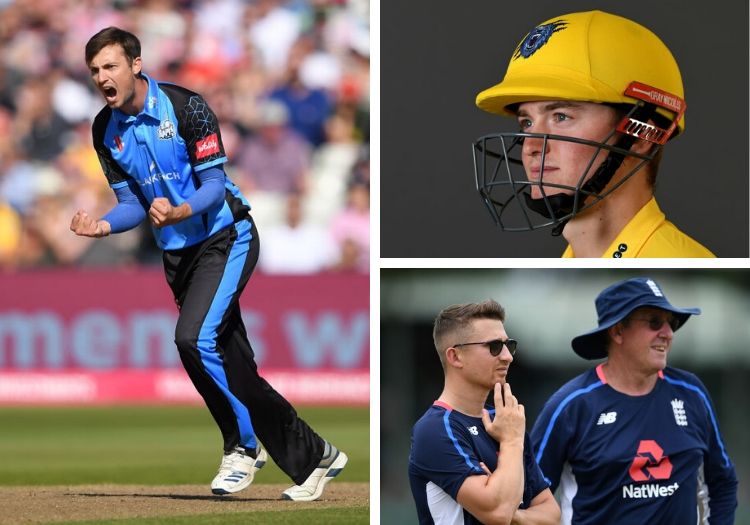 A school cricket career is finite. Pupils arrive, they rise through the age groups and then they leave to go achieve bigger and better things. Counties possibly, and countries certainly, will have access to a player for their entire professional career. But schools have to live with the fact that their players come and go, and teams are constantly being reshaped and refreshed.
It is with this concept in mind that makes the cricket programme at Shrewsbury School even more remarkable.
Over the past 20 years the Shropshire school has been a conveyer belt of county and international cricketers, with academies lining up to ensure they snap up the best talent while they are still in education.
The man who should take much of the credit for this is Andy Barnard, the master in charge of cricket.
"Shrewsbury is a unique school in that it has a big catchment area," Barnard explains. "We have pupils coming from Lancashire, Cheshire, Wales and the Midlands, all places with good cricket."
Near the start of Barnard's tenure, a young lad arrived from Leicestershire. His name? James Taylor. He wasn't a sports scholar, just an ordinary pupil. But his exceptional talent was paired with and enhanced by a superb attitude.
"I took over at the point when the school were investing in a new indoor cricket school. To this day, it is still a central part of our programme and can be how pupils go from being good school players to the professional game."
Taylor arrived a talented cricketer and benefitted from the facilities, and Barnard is keen to point out that the batsman himself – his attitude and dedication – had a huge impact on cricket at the school going forward.
"It was fortuitous that Taylor was the sort of character he was," he adds. "He was in the centre pretty much every day working really hard. That built upon his talent and set a really high standard for the other players.
"He showed it was about more than just having the facilities and shined a light on what you could achieve."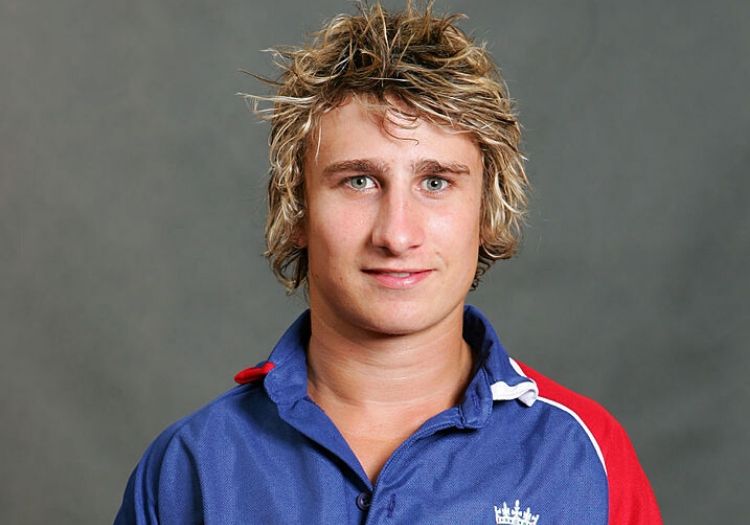 A youthful James Taylor in his England U19 days...
Barnard knows how fortunate his players are to have access to such facilities and coaching. But Taylor grabbed the opportunity and made the absolute most of his talents, with Barnard and his Shrewsbury coaching team there to support him along the way.
"I still remember his first shot." Barnard reminisces. "It was a pick-up through midwicket for a one-bounce four. I was walking around the boundary talking to someone and they asked me who this batsman was. It was at that moment Taylor got a half-volley on his leg stump and nearly hit us!
"He played in the first team for the full five years. The innings where I think he really stood out for the first time was in the Lord's Taverners Colts Trophy Final at Trent Bridge."
This annual competition is one of the most prestigious on the school circuit and in the 2005 final, one of the biggest stages in schools cricket, Taylor played a remarkable match-winning innings.
"He batted all the way through the chase and timed his innings to perfection." Barnard lauded. "He scored 20 or so in the last two overs to win it but throughout you just knew he was going to do it.
"Despite the frenetic nature of schoolboy cricket, even more so in a national final, he controlled the innings. I know it also sticks in his mind as one of his favourite innings."
Taylor enjoyed an outstanding school career. Over five years he scored more than 4,000 runs at an average of 65.70. Only his second summer saw him average less than 58, hugely impressive when you consider the first two seasons would have seen Taylor come up against players three or four years older than him.
Taylor's performances during the 2008 summer – 898 runs at 179.60, his last at the school – saw him named as the Schoolboy Cricketer of Year in the Wisden Almanack.
The career that Taylor went on to have, and his current influence over the national game as a selector, needs no introduction but it was on the Shrewsbury playing fields where his work-rate and appetite for runs first set him on the path to the professional game.
It has been 12 years since Taylor left school, but Shrewsbury have continued to churn out cricketers.
Taylor's contemporaries during his time at the school included current Worcestershire club captain Joe Leach, as well as Glamorgan's David Lloyd.
A generation later, Barnard oversaw the development of the explosive Ed Pollock, now at Warwickshire, Scotland and Glamorgan bowler Ruaidhri Smith and his own son, Ed Barnard, who is on Worcestershire's books. All have forged careers in the county game after achieving at school.
Smith was the match-winner in the 2011 HMC T20 competition final. Played out at Arundel, Smith took 4 for 17 against Portsmouth Grammar School before another son of Barnard, Stephen, led the successful chase with 62 not out. For the Welsh county last summer, Smith bowled the most economical spell in the club's T20 history, taking 4 for 6 against Middlesex at Richmond.
Barnard Jr is now a central cog in a resurgent Worcestershire team re-establishing themselves at the top table of the county white-ball game.
But it is perhaps Pollock who benefitted the most from Shrewsbury's impressive programme.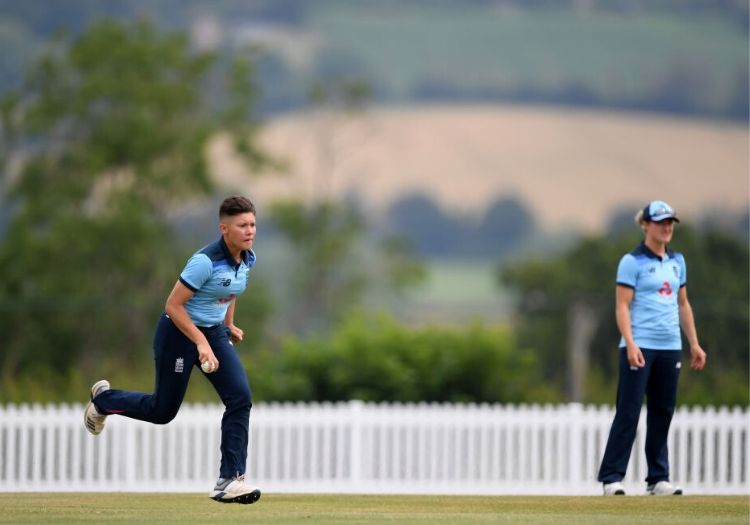 Issy Wong is the latest to emerge off the Shrewsbury production line
"Pollock came to us as an off-spinner who batted in the middle order," Barnard recalls. "But it was Paul Pridgeon (ex-Championship-winning Worcestershire bowler that coached at the school) who saw his real potential. He was such a natural talent and so unorthodox that we didn't try and restrain him at all. Every other innings for us he came off. The challenge for him now is how he adapts to first-class cricket as bowlers begin to work him out."
Barnard and his team are ensuring players fulfil their potential when at school, but where to take their talents next is a tough decision for players to make. Of course, some will have a county knocking at the door, but cricketing education doesn't have to end after school.
After Shrewsbury, Pollock studied Economics at Durham University, where he also played for the MCCU.
"They might not initially lead to a contract but MCCUs do give a great platform and keep players playing a high level of cricket. They keep them in tune with the professionalism that is required in order to step up to county level. They are a really good stepping stone."
It will be interesting to see how he fares in The Hundred, after being drafted by Manchester Originals. An unorthodox player in an equally unorthodox format may prove a nuclear combination.
The Shrewsbury master's journey through the school's cricketing success stories reaches a more contemporary chapter, with the current generation as exciting as any that has preceded them.
Issy Wong has been part of the England Women's academy since last year following a breakout campaign for Southern Vipers in the KSL. The 18-year-old was also drafted in The Hundred by Birmingham Phoenix.
Barnard also highlights JJ Fielding as one to watch.
"I've seen him train throughout the winter and he is as hard-working and talented as Taylor was. No doubt. If you ask me to put my hat on somebody turning professional it would be him."
The Cricketer would like to thank Durant Cricket for their ongoing support of our schools cricket coverage. For more on Durant Cricket, including booking a site visit, please click here
Please ensure all fields are completed before submitting your comment!