Nottinghamshire finally arrive with the bat to overcome Warwickshire in Edgbaston dead rubber
Tom Moores & Co. have admittedly had a miserable Quarantine Cup campaign with the bat, in Birmingham they managed to right some of those wrongs...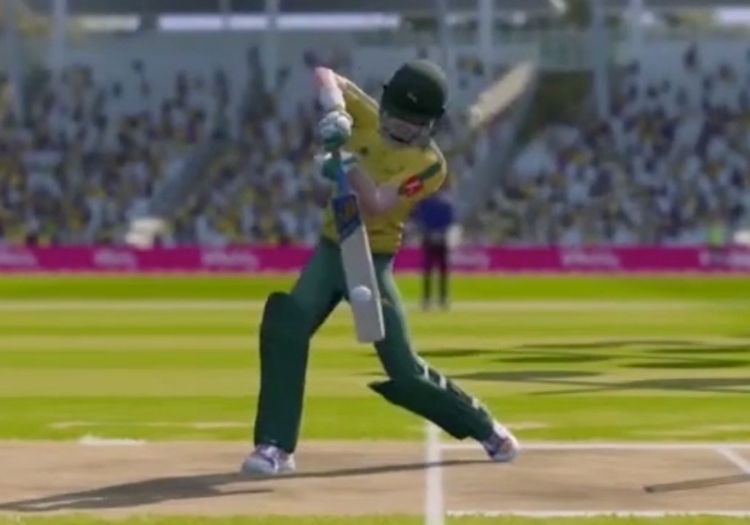 Quarantine Cup: Watch all the matches on demand!
Edgbaston: Warwickshire 60 all out, Nottinghamshire 62-3 - Nottinghamshire won by two wickets
Having been bowled out for 17 and nine in two previous Quarantine Cup matches, Tom Moores and Nottinghamshire emphatically arrested their horrendous campaign with the bat to chase down 60 at Edgbaston.
Is was the man at the helm himself, Moores, who marshalled the chase with an unbeaten 25 to see his side over the line with two deliveries to spare and restore some respectability to his tournament after three straight losses.
On home turf, Warwickshire, manned by Dan Mousley, impressed with the bat themselves. Opener Ed Pollock flew out of the traps like a greyhound after a mechanised hare, taking 10 from Luke Fletcher's first three deliveries before picking out Alex Hales running back from mid-off.
Ian Bell, who has shown glimpses of his sumptuous best in this tournament, took 18 from Stuart Broad's first five deliveries but the England Test bowler had the last laugh, removing Warwickshire's No.3 with the sixth.
Dom Sibley and Liam Banks contributed eight runs apiece with the former having his stumps rearranged while trying to switch hit Samit Patel into the streets of Birmingham.
Banks chipped Dan Christian to Broad and Harry Gurney picked up the wicket of Will Rhodes to see the Bears all out for 60 with two balls left unused.
With a very competitive total on the board for the hosts, even the bravest of gamblers surely would have been keeping their coins far from backing Moores and Notts, but the visitors shocked everyone with an accomplished performance.
After his team's loss to Hampshire, Moores said: "I've got some new tactics, the gung ho approach has to go. It isn't the way in this game. We're going for a more clinical approach."
True to his word, the visiting team produced a well-paced innings as Moores and Hales setting the platform with a 34-run partnership for the first wicket.
It was Sibley's spin that brought Hales' knock to a conclusion, the opener chipping to Craig Miles running around from mid-on to take the catch.
The very next ball was a carbon copy. Dan Christian followed suit in finding the hands of Miles and suddenly the Notts nerves started to jangle.
Having averaged 18 with the bat as a team across their first three matches, it would have been easy for Moores & Co. to crumble, but calm prevailed. Ben Duckett played a crucial hand, hitting a quickfire 17, and with three needed from three deliveries, Moores drove Rhodes through the off side for four to hand his side a first win of the competition and take slight bragging rights in this bottom-of-table clash.
"I feel amazing. That is the true Tom Moores on Cricket19, that's what you've just witnessed. You've got to be a humble winner but I think I've put on a clinic," Moores said.
"The ball-striking was just unstoppable. Credit to Dan, he played well but it really did come out of the middle of the screws for me today.
"I was trying to make the tournament a little harder for myself, I wanted to put myself under a little more pressuire but I misjudged it and got myself eliminated. I had to leave everyone on a good note, and I hope the fans enjoyed it."
Mousley said he feels the dissenting voices among the Edgbaston members mounting.
"I have no idea what happened. I didn't help myself by selecting the team and then running out of time. I went into the game with three out-and-out bowlers and an allrounder, with a part-timer.
"That didn't help me. I posted a really good score with the bat but with the ball it was a shambles, to be honest.
"You've got to take it on the chin. I reckon there'll be calls for Mousley out at the end of this Quarantine Cup. I'm going to stay quiet on that, I want to take this club forwards.
"There are a lot of positives still, our batters are imposing good scores, we just need to put games of cricket together."
To remind ourselves of happier times, The Cricketer is offering a £20.19 subscription to celebrate England's World Cup victory. Click here to claim!
Quarantine Cup
|
News
|
Please ensure all fields are completed before submitting your comment!