Glamorgan crowned Quarantine Cup champions as Roman Walker takes down Mason Crane and Hampshire
A blunderbuss 26 not out from just six deliveries by Billy Root was the cornerstone of Glamorgan's successful chase of 46 at a virtual Edgbaston, a result which will see socially distanced dancing on the streets of Cardiff this Tuesday evening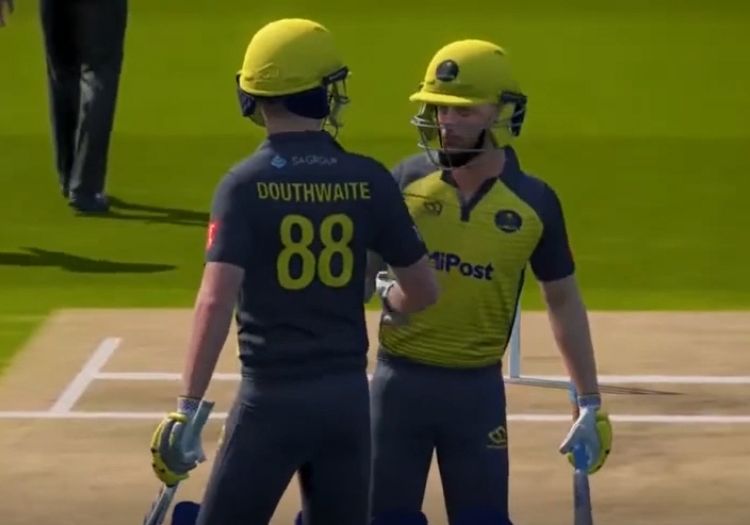 Roman Walker has led Glamorgan to the first and perhaps only silverware of the county summer with a two-wicket victory over Hampshire's Mason Crane in the Quarantine Cup final.
A blunderbuss 26 not out from just six deliveries by Billy Root was the cornerstone of Glamorgan's successful chase of 46 at a virtual Edgbaston, a result which will see socially distanced dancing on the streets of Cardiff this Tuesday evening.
Walker, who had come through his group in second place before beating Gloucestershire in the semi-finals, claims prize money of £5 in addition to the winner's trophy.
And he said afterwards that he will be celebrating his triumph via online conferencing this evening.
"I am buzzing, I am very happy. I'm quite surprised but I've managed it, I've done it," he said.
"We might have to pull together a Zoom call tonight and get us all on the beers, and get celebrating.
"I'd say dedication is what got me there. After the first couple of games, I realised I had a better chance than I thought I did at first and got my head in the game."
For Crane, who had beaten Tymal Mills of Sussex in the semis after also coming through his group in second place, defeat was a bitter pill to swallow.
The legspinner said: "I'm disappointed. I feel like when I lost the toss that was it because the difficulty went up and I felt it was easier to bowl.
"In the first couple of overs I didn't feel I could score too many runs. Fair play to Roman, he played well and the best man one.
"My season has been up and down, I've had some great games and some farcical moments where I've lost some wickets in some extraordinary ways. It's been a lot of fun."
After 28 games over 30 days, the Quarantine Cup is now over. The Cricketer is desperate not to stage another version of the PS4 tournament, as we all hope for real cricket to make some sort of return in the near future.
We would like to express our thanks to the 11 players and their respective counties for their participation in and support of the tournament, and our excellent commentary team for their work over recent weeks.
Now, though, we are all craving the real thing.
As Walker says: "Let's hope it is the only Quarantine Cup, for cricket's sake".
Quarantine Cup
|
News
|
Please ensure all fields are completed before submitting your comment!