Cavalier batsmen, young leggies and the next cab off the Aussie rank... Seven players to watch at the T20 World Cup
Beyond the established names, the tournament presents an opportunity for the game's best youngsters to announce themselves on the global stage. NICK FRIEND takes a look at seven players who could take the competition by storm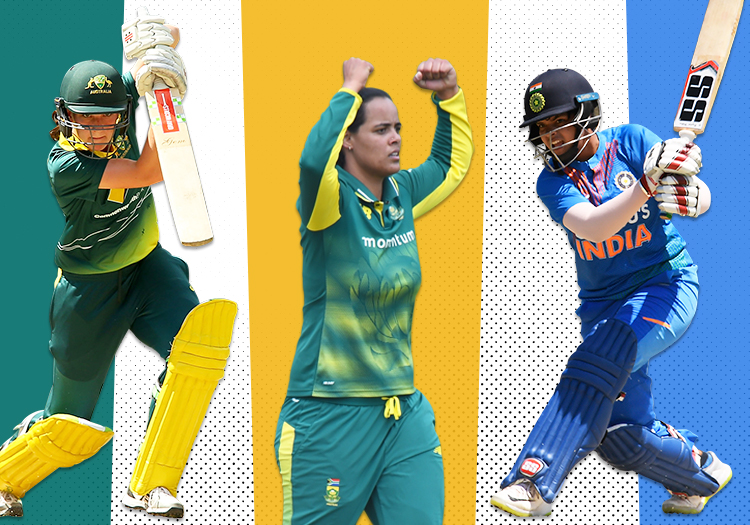 Annabel Sutherland (Australia)
Annabel Sutherland is the next cab off the Australian rank. The daughter of former Cricket Australia chief executive James and the sister of Victoria allrounder Will, the 18-year-old is beginning to become a household name herself.
The seamer took just five wickets in ten Women's Big Bash appearances for Melbourne Stars in 2019, but the raw talent was obvious.
Her T20I debut for Australia only came against England in the recent tri-series, almost dragging her side over the line in remarkable style. After bowling with good pace – albeit without reward, she propelled her country from 114 for 7 in the 17th over to 156 for 8, forcing a Super Over. She made an 11-ball 22 in a terrific display of death-over hitting.
It was some effort from a teenager of whom the cricketing world will surely hear far more. Without pressurising Sutherland, there are obvious comparisons to be made with Ellyse Perry.
The great allrounder certainly thinks so. "She's a wonderful athlete," Perry said. "She's got a great build; she bowls fast and into the wicket and is able to swing it. She's a very, very classy batter, plays essentially around the whole ground already.
"To think that she's only had such a small amount of experience at this level, but she already looks capable and comfortable.
"Time is only going to make her better. I'm really pumped that she's getting the opportunity when she is, because I think she could be one of the best we've ever produced."
Syeda Aroob Shah (Pakistan)
The Karachi-born wrist-spinner was only born on the final day of 2003, but she has already shown glimpses of her immense potential.
A 16-year-old with a fine action and terrific control of her leg-breaks, Aroob Shah only made her Pakistan debut in November 2019, taking two wickets in a narrow defeat against Bangladesh.
Fargana Hoque, the middle order linchpin of Bangladesh's batting lineup, was her first scalp – there will be many more.
In a three-match T20I series that followed against England, she bowled with greater control than most on either side – perhaps matched only by England's own young leg-spinner, Sarah Glenn.
Sarah Glenn (England)
And Sarah Glenn is next on our list. The leg-spinner has been superb for England since arriving on the scene in Malaysia, where Heather Knight's side faced Pakistan before Christmas.
Mark Robinson had long pined for a leg-spinner among his ranks during his time as head coach, citing the importance of wrist-spinners in T20 cricket worldwide.
"She was the standout spinner really in the Kia Super League," former England assistant coach Ali Maiden told The Cricketer ahead of her debut.
"She's earned her place. We are aware that leg-spin is a massive asset. She's got a fantastic opportunity.
"Since I've been around with Robbo, we've been searching and trying to get a leg-spinner through. We know it's important in the game – we only play 50-over and T20 cricket, so we knew it was absolutely vital."
Glenn repaid the faith shown in her, leaving Malaysia as the top wicket-taker on either side. She has continued that record in Australia, dismissing Meg Lanning twice in two games during England's pre-T20 World Cup tri-series.
An unusual leg-spinner, she targets the stumps and relies far more on over-spin than looking to rip the ball past the outside edge - on the firmer Australian surfaces, she could have some considerable success.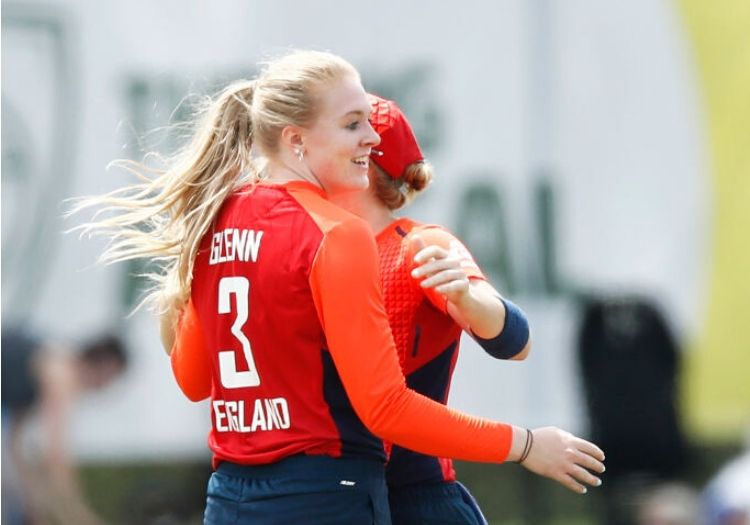 Sarah Glenn has impressed in the early days of her England career
Nattaya Boochatham (Thailand)
Nobody in world cricket took as many wickets in T20Is as Boochatham managed in 2019; she claimed 40 at an average of just 6.17 and an economy rate of 3.23.
The off-spinner – a vastly experienced member of this barrier-breaking Thailand side – came to cricket having first played softball. As well as what she offers with her bowling, the 33-year-old bats in the top order for her country.
A cricket obsessive, in a recent interview with Cricinfo, she explained how she had been so frustrated to miss Harmanpreet Kaur's match-winning 171 in the 2017 World Cup semi-final against Australia that she set up a cable connection in her house to avoid missing the final.
Back home, she spends her time going into schools in an attempt to introduce the game across the country. Over the next month, that job will be done for her – a global television audience taking in Thailand's maiden appearance at a global ICC event.
When Matt Featherstone, president of Cricket Brasil, launched the country's batch of central contracts for their women's team, he pointed to the precedent set by Thailand. "They are the perfect example," he told The Cricketer.
"It's a slow process – it's not something that happens in a year and all of a sudden you're competing against the top level. No. But the process has to start somewhere, and the goal is to reach as high as you can and as soon as you can. We realise that this isn't an overnight process. This is a process that has started now and hopefully will continue."
That is the impact that Boochatham and her teammates have had. One to watch on the field, one to admire off it. The Thailand story might just be the start for women's cricket as a truly global game.
Nigar Sultana (Bangladesh)
It says a lot for the esteem in which Nigar Sultana is held in Bangladeshi cricket that, even at the age of just 22, she is one of the more experienced members of her squad.
Since making her international debut at the age of just 18 in a T20I against Pakistan, she has gone on to make 69 appearances in the green and red of her country. She walked out to bat hidden down at No.9 that day back in 2015 in a 29-run defeat against a team then captained by Sana Mir.
These days, however, she is a vitally important part of this team, both with the bat and with the gloves.
Only five wicketkeepers in the women's game affected more dismissals in 2019 than Sultana: Thailand's Nannapat Koncharoenkai, Scotland's Sarah Bryce, India's Taniya Bhatia, Netherlands' Babette de Leede and Vanuatu's Mahina Tarimiala.
Likewise, only five players posted a greater top score than Sultana's unbeaten 113 in an extraordinary victory over the Maldives. She and Fargana Hoque put on 236 in just 18 overs.
Needless to say, the level will be ramped up in Australia. But 58 in a losing cause against Pakistan in late 2019 is a further sign of Sultana's talents and an improving Bangladeshi side.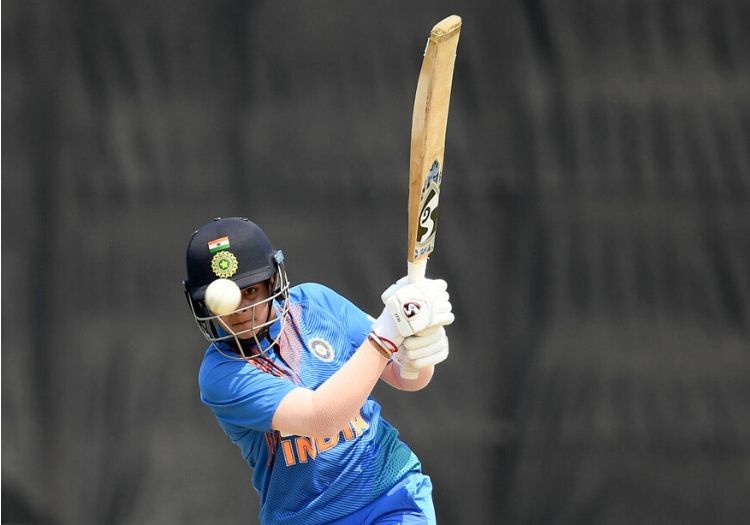 Shafali Verma has the potential to take the T20 World Cup by storm
Chloe Tryon (South Africa)
Chloe Tryon was a left-field inclusion in our Women's Big Bash team of the season back in December – a reward for audacity and selflessness over numbers alone.
She only scored 248 runs in 13 innings, with a high score of just 46. But there is far more to the South African than those figures. She averaged 35.42 – a product of just seven dismissals in 13 games. More significantly – certainly in this format, her runs came at a strike rate of 178.41; she only faced 139 deliveries in the whole competition, but hit 26 of those for four and 12 for six. In other words, she hammered a boundary once every 3.66 balls.
England have shifted Tammy Beaumont down their order to put in place a specialist finisher, but few other sides have a designated death-over hitter. India are top-heavy and even Australia – for all their allrounders – don't necessarily have anyone stationed in the role.
It places Tryon in an intriguing niche; coming in beneath a top five of Lizelle Lee, Laura Wolvaardt, Marizanne Kapp, Dane van Niekerk and Mignon du Preez, she could have quite the platform from which to launch.
It is worth noting that she struggled in the recent series against New Zealand, making just 38 runs in four games. Yet, 34 of them came from just 16 balls in a successful chase in the third match of the series. Of every female player worldwide to have scored at least 400 runs in T20Is in the last two years, only Alyssa Healy has done so at a higher strike-rate.
Tryon may well be inconsistent, but she has a rare skillset that could well make her one of the stars of the tournament.
Shafali Verma (India)
If a breakout star is to emerge from this tournament, you'd be hard-pushed to find a likelier candidate than Shafali Verma.
Frankly, the 16-year-old is hardly a secret; the cover has broken of one of the game's brightest starlets.
There is a rank fearlessness to the teenager and, opening the batting alongside the wonderfully cultured Smriti Mandhana, she has added a completely different problem for opposition bowlers.
It was visible even against the very best during the recent tri-series with England and Australia. Stray onto Mandhana's pads and she will whip you through midwicket. Overcompensate outside her off-stump and she will caress you through the covers. Drop short and she will swivel on her toes, pulling you through square leg.
But run in and bowl at Verma and be prepared to be treated with a fearsome disdain. Even Ellyse Perry – the greatest female cricketer of them all, according to Charlotte Edwards – found herself clobbered back over her head for an enormous six at Junction Oval.
Given her technique – she looks to clear her front leg to access her bottom-hand-dominant swinging path, the short ball seems the best bet. But even that has to be well-directed. Tucked into her body, it leaves Verma with nowhere to go – only able to fend the ball upwards and often towards the hands of mid-on. But present even a modicum of width and she pounces with a tennis backhand-like stroke.
At this early point in her career, Verma is built for T20 cricket. Teams will have to learn fast or this thrilling talent could take the game by storm.
Please ensure all fields are completed before submitting your comment!