T20 TALKING POINTS: England's fastest start and Rashid's excellent spell
SAM MORSHEAD picks out some of the major talking points from England's T20 clash with West Indies in St Lucia on Tuesday...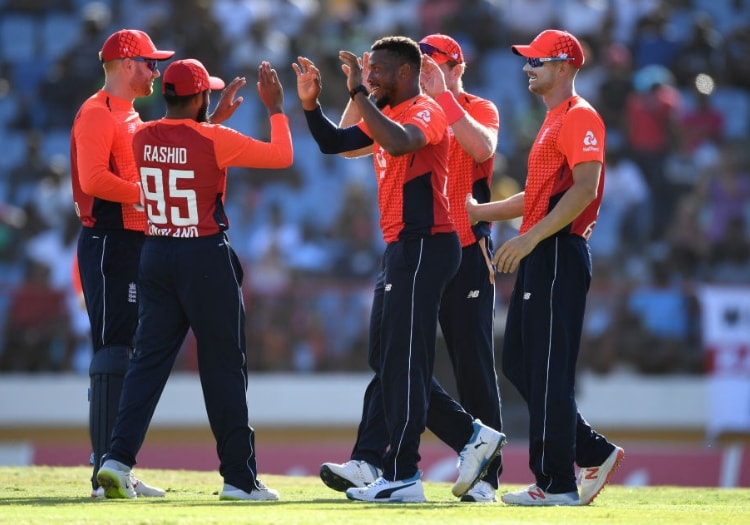 Rash judgement
This was one of Adil Rashid's very best T20 bowling displays in an England shirt.
Neither Nicholas Pooran nor Darren Bravo could figure him out, with Rashid getting the West Indian middle order pair to squint and shuffle about the crease like elderly gentlemen searching for their contact lenses on the dancefloor.
A beautifully disguised googly here, a body-tight legbreak there… Rashid mixed and matched like a shrewd parent at a clothing store sale and ended up with the perfect outfit.
When he returned for his third over, he only went for one and claimed the wicket of Carlos Brathwaite. But for a fielding error by Tom Curran in his final set of six, he would have ended with figures of 1-12 from his allocation. In the end it was 1-15, his second most economical return in T20 internationals.
And not a long hop in sight. Really very good.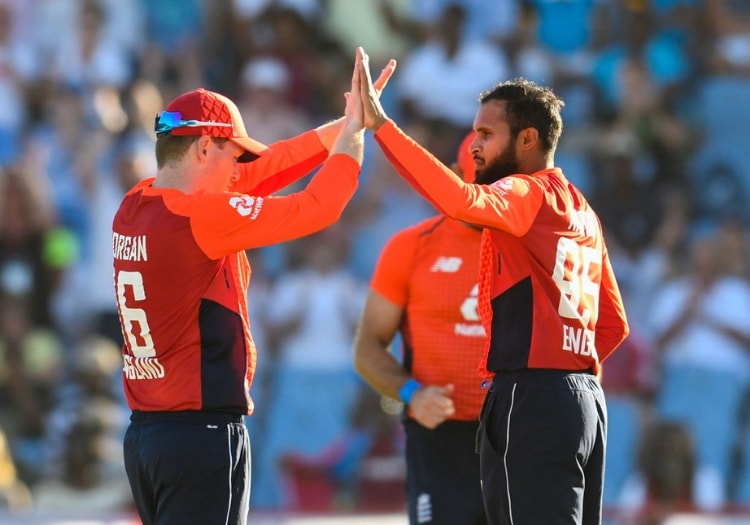 Adil Rashid was excellent with the ball
Another six record for Gayle
Chris Gayle's extraordinary purple patch couldn't quite turn a deep indigo as he made just 15 but during the course of his innings he bagged yet another white-ball record for himself.
Gayle is now the leading six-hitter in men's T20 international cricket with 105 maximums in just 53 appearances for his country in the format.
That's two more than his nearest rival, the New Zealander Martin Guptill (who has taken 74 innings for his 103) and three more than Rohit Sharma of India (86 knocks).
Gayle's remarkable acceleration to the top of the leaderboard is matched in sixes per appearance only by Colin Munro of those who have made 90-plus maximums.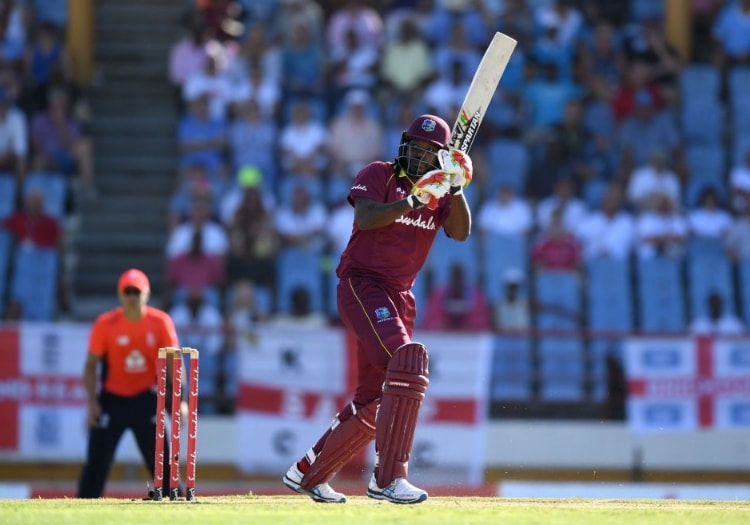 Chris Gayle made 15 at the top of the order
The fastest of starts
If you were still queuing for a Red Stripe when England began their chase, you missed out.
The tourists racked up 14 from their first three balls, and that was enough for a slice of history.
No other T20 international side has managed as many runs from an opening trio of deliveries and there have only ever been three other instances in T20 cricket as a whole when more have been scored, according to CricViz.
The most, they say, is 16.
Hope that beer was worth it.
And one last thing
Is Chris Jordan Spiderman?
Here's the latest evidence...
Please ensure all fields are completed before submitting your comment!