Sussex get off to a flyer in Quarantine Cup as Qayyum admits to Kent rustiness
Heino Kuhn pulled his only delivery for six, but Kent found themselves bowled all out for just 22 in 19 balls. That, in purely technical terms, is a spanking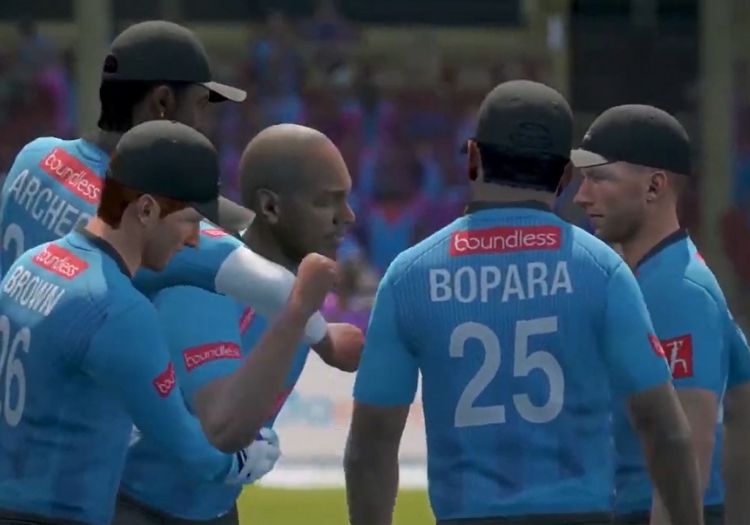 SCG: Sussex 69-4, Kent 22 - Sussex won by 47 runs
Sussex flew out of the traps in the Quarantine Cup, with Tymal Mills shrugging off a disappointing pre-season to register emphatic victory over Imran Qayyum's Kent on the opening afternoon of the world's premier cricket competition.
Mills, beaten by his wife on Cricket19 during the build-up to the tournament, adopted an extraordinarily aggressive strategy during the five overs per side game, which was inexplicably played at the SCG during this ongoing pandemic.
The tactic paid off handsomely, however, as the England international smashed 69 in his five overs at the crease, with Ravi Bopara starring with the bat.
Bopara made his first walk to the wicket in Sussex colours following his winter switch from Essex, and immediately showed just how valuable an acquisition he will prove to be for the Sharks.
After Sussex lost two wickets in the first over - one an inexplicable lbw after Phil Salt attempted to back-foot pull a middle-stump yorker, the other a desperate run out during which Luke Wright failed to make his ground by most of the strip - Bopara teamed up with Laurie Evans to revitalise the innings.
He sent the ball flying to all corners of the Sydney stadium, with Evans proving equally destructive down the ground.
When Evans eventually went, for a combative 13 from 5 deliveries, Bopara continued. He finished with 36 not out in 11, and would have had much more but for the curious decision by Mills to send his digital self to the wicket at No.6. Mills failed to make contact with most of the balls he then faced, as Alex Blake conceded just four runs from the final over.
Still, 69 is a tremendous effort in just 30 deliveries. And Kent shirked in its shadow.
Qayyum went into the game openly admitting that he only knew one shot, and so it proved as Daniel Bell-Drummond - strangely renamed DB-CENSORED by the host broadcaster thanks to a system glitch (or perhaps, as commentator Daniel Norcross suggested, "Drummond" means something more dubious Down Under?!) - attempted and missed with back to back reverse slog sweeps from the first two balls of the innings.
It didn't get much better. DB-CENSORED/Bell-Drummond lobbed his third ball up in the air to mid-off to depart for a duck, Sam Billings (wearing glasses under his helmet) picked out the man at midwicket first ball off digital Mills himself, and when Zak Crawley was run out by two or three body lengths Kent were miserably 7 for 3.
Even some dreadful Sussex fielding in the deep - two dropped catches at long-off and long-on, and a ridiculously aggressive throw which beat wicketkeeper Ben Brown as he took a brief nap on the outfield - could not derail the juggernaut.
Qayyum boldly sent himself in at No.4 - the decision to play Sean Dickson as a non-batting No.10 getting ever more bizarre by the minute - but the left-arm spinner perhaps unsurprisingly contributed very little.
Heino Kuhn pulled his only delivery for six, but Kent found themselves bowled all out for just 22 in 19 balls. That, in purely technical terms, is a spanking.
"I was pleased with how the lads went about their business," Mills said afterwards. 
"We had a few practice games before the tournament and quite frankly the batting looked pretty shocking but it was nice to see the boys step up come gametime.
"We want to hit sixes every ball, switch hits are encouraged and hopefully we'll be going down that same path as we get further through the tournament."
Asked to explain the decision to insert Mills at No.6, Mills said: "He's been looking good in the nets and striking them really well. He's been under-utilised probably throughout his whole career so we thought we'd give him this competition as a real platform and a chance to shine."
Qayyum was frank with his assessment. He said: "I reckon the lads were a bit rusty. It was the first game of the season so it was never going to be easy. We're just getting used to the conditions and hopefully next game we'll bounce back.
"It seems like Sussex had a decent pre-season. He went on a rampage and he did quite well."
To remind ourselves of happier times we're offering a £20.19 subscription to celebrate England's World Cup win once again. Click here to claim
Please ensure all fields are completed before submitting your comment!