Stick Cricket Live: Reviewing the 3D version of everyone's favourite childhood cricket slog-athon
We all remember Stick Cricket... it passed hours and hours of our childhoods. Well, now it's back. It's in 3D. And it's liiiive! Create your character, play opponents all over the world, discover stadiums and unlock kit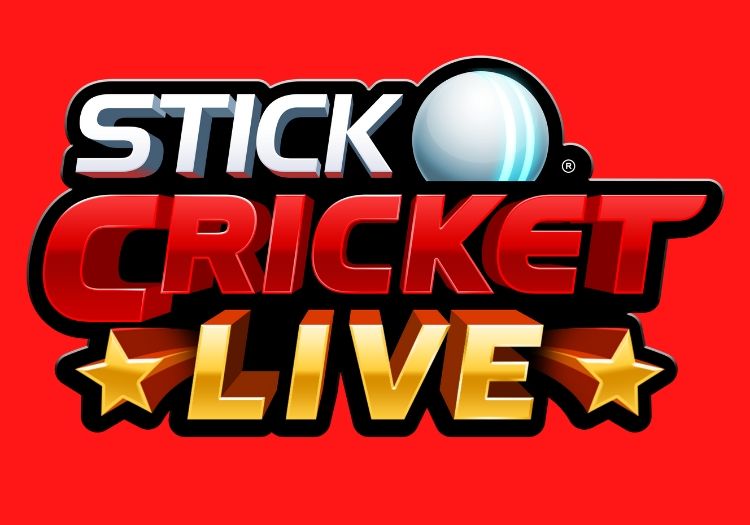 Many cricket fans initially fell in love with the sport during the 2005 Ashes. Watching Flintoff and co. biff the Aussies to regain the little urn for the first time in half a generation was thrilling viewing, and showcased the sport in the best possible light. And all this was live on terrestrial television.
Once the embers died down from the series, cricket suddenly had a new generation of young fans hungry for more action. Cue Stick Cricket. The game that we have all come to love was launched in 2006 and fans were sucked in by its easy adaptation of what can be quite a complicated game.
The aim, simply, was to hit every ball for six.
The gaming landscape has since changed. Games are no longer played with you and your friends huddled around one screen, rather they are played online. Players are still interacting with one another but are miles, sometimes entire countries apart.
Stick Cricket have latched onto this trend with Stick Cricket Live. Launched in the summer of 2019 it is freely available to download on Android and iOS and during these times of lockdown and movement restrictions there are few other games that are more ideal for a cricket fan desperate for sporting action.
The Cricketer team have been putting the game through its paces, seeing if it can conjure the same addiction that we all remember from the PC version. And the answer is yes.
Check out our full video review of the game
A feature of Stick Cricket Live that leaps outs immediately is its social functions. Games such as FIFA have enhanced the community feel of games and the ability to play against real opponents rather than a computer.
And it makes sense for Stick Cricket Live to do the same. You are always playing against another person, whether it be your friend on Facebook or a stranger halfway across the world. An internet or network connection is required to play but in all honesty there are few households that don't have such online capability.
It is exciting to see your character – who is fully customizable right down to the kit he wears and bat he uses, develop into a world-beating, six-hitting machine. But, of course, this takes time.
The game begins with Christchurch as the only stadium available and the resemblance is certainly there with the grassy banks surrounding the Hadlee Pavilion.
As a new and underdeveloped character, timing is tricky initially, but there is a helpful gauge to let you know how well you have struck the ball.
But one of the best and most interactive features of the game is that you bat simultaneously with your opponent, in real time. You can choose which bowler your opponent will face, choosing between fast, swing or spin bowling. These tactical decisions add a sense of realism to the game and reinforce the idea that this is about more than just hitting the ball out of the park.
When batting you can see exactly where your opponent has hit the ball and for how many runs. This feature is particularly entertaining when playing against friends via Facebook. A new emoji chat feature is also being added to the game so you can send emojis to your opponent in-play. This certainly opens the door to some friendly sledging…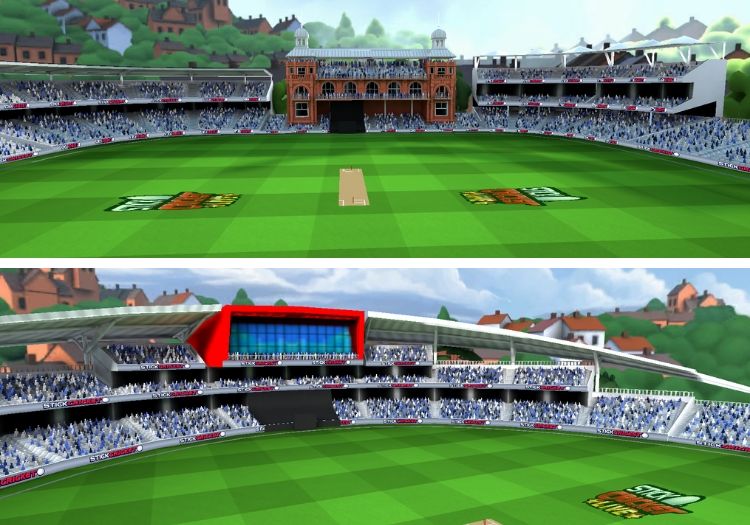 The stadium graphics are impressive
A major point to note is the improvement of the 3D graphics and the game's interface. Players' movement is much more fluid while other screens look sharper and more aesthetic when compared to 2D predecessors.
This allows for more expansive shots such as the scoop, switch hit and ramp, but regardless of the shot, the red trail behind a perfectly-timed strike will never stop being satisfying.
As you progress through the game you earn kitbags which unlock new bats, bowlers, stadiums and kits. Of course, better bowlers means you restrict your opponents to lower totals. This added to more powerful bats means you win more matches and subsequently more (in-game) money to spend. You can even unlock Pavel Florin as a bowler!
Most major stadiums are in the game, such as The Oval, Lord's (though the two London stadiums are blended into one) and the SCG. There is even a stadium in New York. It is not quite your classic cricket arena but a welcomed element of glitz and glamour nonetheless. The ultimate stadium is in Mumbai.
Stick Cricket Live is a lot of fun to play. The timeline is engaging and keeps players hooked in their quest to make it to the top. But the ludicrously high scores ensure there is still the charm of the classic version.
The social functions make it an ideal lockdown time-filler, as you can keep in touch with friends, and hit them for six at the same time.
To be part of the action, click here to download Stick Cricket Live
Please ensure all fields are completed before submitting your comment!