Smart, clean-cut and British: The story behind Woodstock Cricket
The Cricketer catches up with John Newsome about his bat company Woodstock Cricket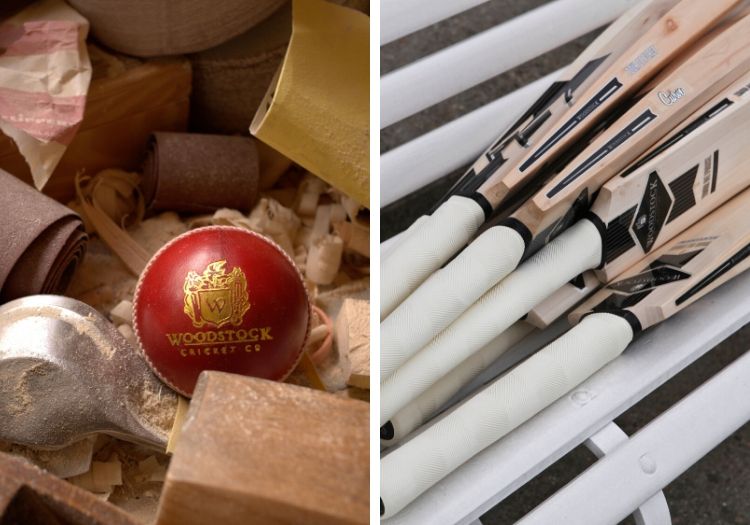 The end of the 2010s saw a boom in preppy British culture. Devon and Cornwall were the go-to holiday destinations while young people across the nation kitted themselves out in Jack Wills polo shirts and hoodies. There was a strong sense of British pride, so it seemed a no-brainer to apply this trend to cricket; the most British sport of all.
In 2010, John Newsome founded Woodstock Cricket, a brand that encapsulated what it meant to be British.
"We wanted to appeal to the traditional club cricketer, who didn't want anything flashy but something smart and clean cut," Newsome tells The Cricketer.
And Woodstock have certainly achieved that. Their bats are made from the finest English Willow and each range is simple, smart and elegant. The colour schemes are restrained and the logo that of a classic cricket bat manufacturer.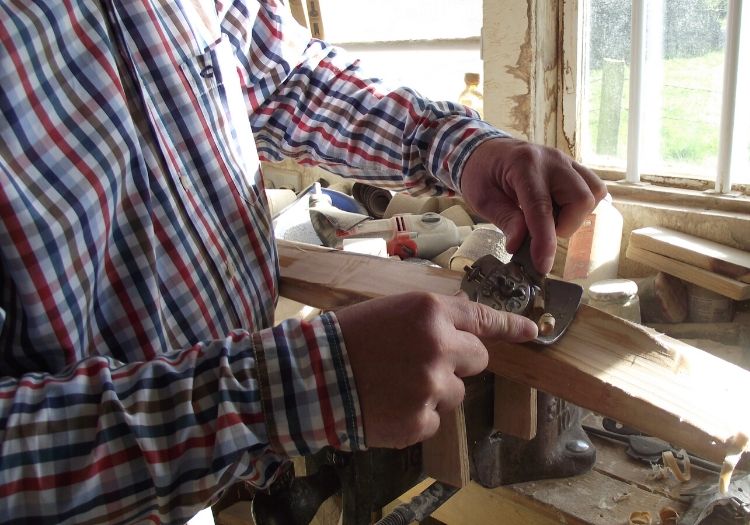 Quality of willow and craftmanship is the key to producing the perfect cricket bat
This nod to classic British culture was the intention from the start, going right back to naming the company.
"My wife and I used to stay in a B&B in Woodstock, a market town in Oxfordshire. With Blenheim Palace just down the road it is a classic English place."
The name is also a nod to the Woodstock music festival. Of course, this was an American event but its British following defined a generation of peaceful rockers on these shores. One of Woodstock's bats, the Airstream, is a reference to the trailers festival-goers would stay in. The bat named Festival speaks for itself.
Of course, the branding is a significant part of a bat manufacturer but ultimately it is the products that will set them apart. Newsome was experienced in the field having worked at Newbery before setting up Woodstock so he knows the small details that makes a perfect bat.
"The quality of the willow makes a huge difference. When it is weighed in the cleft form you know which one is going to be a nice bat. The lighter it is then the bigger profile you can make while keeping the pickup light. Every batmaker wants that.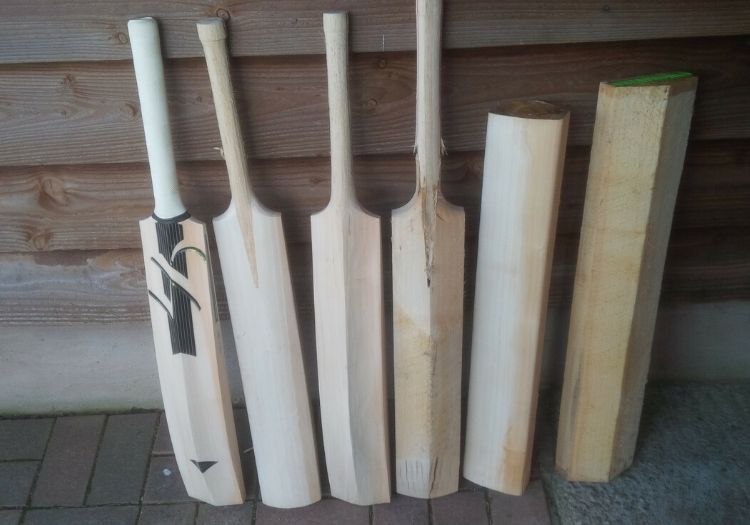 From cleft to finished bat
"We have a good market for youngsters in their teens who have just grown into a short handle. But they will need a lighter bat because they won't have the strength yet.
"Batmaking is about having the vision in your head of what you want in the finished article, and making it to that specification. Of course, you have standard shapes but you have to vary that sometimes. This could be taking a bit of weight off lower down if you want to lighten the pickup.
"You want to spend a bit of extra time making sure that the balance is spot on. It's not rocket science but a lot of it is judging by eye and hand to get the right feel. You could use a machine but bats still sometimes come out not feeling quite right."
Woodstock have an impressive lineup of professionals in their stable, with Worcestershire captain Joe Leach, ex-England wicketkeeper Tim Ambrose, Gloucestershire's Jack Taylor and Benny Howell, and Ben Raine and Ned Eckersley of Durham representing the brand.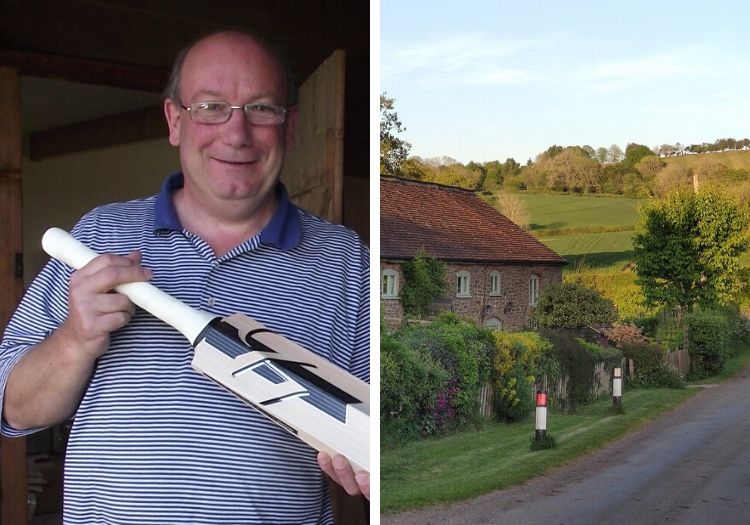 Newsome makes all of Woodstock's bats out of his workshop in Shropshire
But Newsome is driven by quality and ensuring that every bat that leaves the workshop is as good as it can be.
"I want to make each individual bit of wood pick up the best it possibly can. That's the time-consuming bit but that's what I really enjoy. There is a lot of satisfaction in producing a bat that someone will pick up and enjoy using.
"When I started Woodstock I decided to sell directly to customers to ensure value and quality. We spend a lot of time in the finishing stage the make sure that bats leave here absolutely perfect. Attention to detail at a sensible price is our USP as well as our branding.
"Our bats are for players who want a high quality product at a sensible price, and players will know our bats will be consistent. That's when customers come back. You have got to have a high quality product to stay in the market."
To find out more about Woodstock Cricket, visit them in their Shropshire store, go online to www.woodstockcricket.co.uk or call 01584 823 575
Please ensure all fields are completed before submitting your comment!