Shane Deitz named as Netherlands' first full-time women's head coach
The Australian previously led Bangladesh's women's side and, most recently, has headed up the Vanuatu Cricket Association as chief executive, while he also spent time as the country's head coach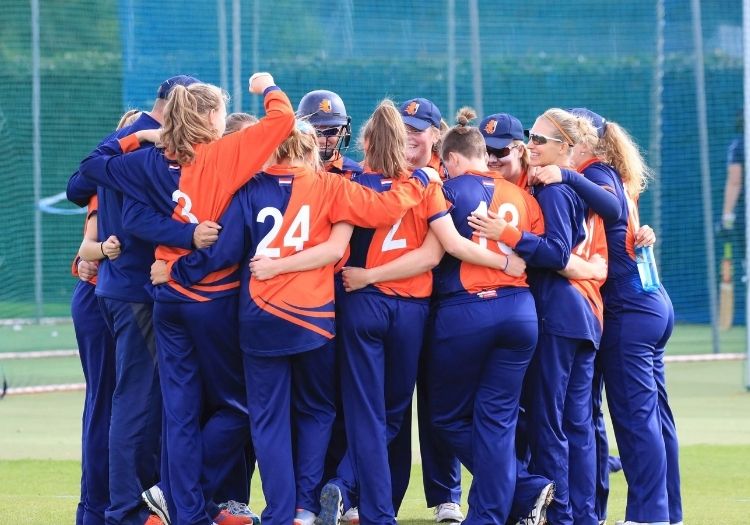 Shane Deitz has been appointed as the Netherlands' first full-time women's head coach.
The Australian previously led Bangladesh's women's side and, most recently, has headed up the Vanuatu Cricket Association as chief executive, while he also spent time as the country's head coach.
During his spell in Vanuatu, he set up a central contract programme for the national team, including deals for the best women's players. Among them was Selina Solman, who became the first female cricketer from Vanuatu to play grade cricket in Australia.
Deitz, who played first-class cricket for South Australia, will take up his new post in March, replacing Sean Trouw, who held the role for three years.
He has previous ties to Dutch cricket, having acted as club coach at Hague Cricket Club in 2007, and at HBS in 2008 and 2012.
Deitz said of his new role: "I'm very excited about the opportunity to work with the Netherlands women's team. The KNCB have big ambitions, as do I, and that's what excites me most about this challenge.
"The current global T20 ranking doesn't reflect the talent in the squad so we need to change that. The women's game globally is getting more and more competitive, so we must be always working hard and looking to get better each day and the results will take care of themselves.
"I've been playing and watching Dutch cricket since 2007 and to work for the KNCB is something I've always wanted to do. I can't wait to get over there and get over there and get to work."
KNCB high-performance manager Roland Lefebvre added: "These are exciting times for women's cricket, with the ICC putting a lot of emphasis on the development and growth of the women's game worldwide.
"The appointment of Shane confirms the KNCB's strategic plans for women's cricket. He brings a great deal of experience with him, which will benefit the talented group of Dutch players and we can't wait for him to start."
Among Deitz's new charges, Sterre Kalis starred during the Rachael Heyhoe Flint Trophy, where she scored three consecutive half centuries for Northern Diamonds. Wicketkeeper Babette de Leede is a cousin of Bas de Leede, who represents the Dutch men's side.
During the early stages of the coronavirus lockdown, Deitz was responsible for providing the world's only live cricket. He set up a 10-over tournament that was streamed globally.
Image © ICC Business Corporation FZ LLC 2018
Gift a subscription to The Cricketer this Christmas and choose your free gift (a £20 John Lewis gift card or copy of Bob Willis: A Cricketer & A Gentleman). Subscribe here
Please ensure all fields are completed before submitting your comment!