Play goes on even as school cricket comes to a standstill
ED KRARUP finds out what two schools have been doing to fill the lockdown void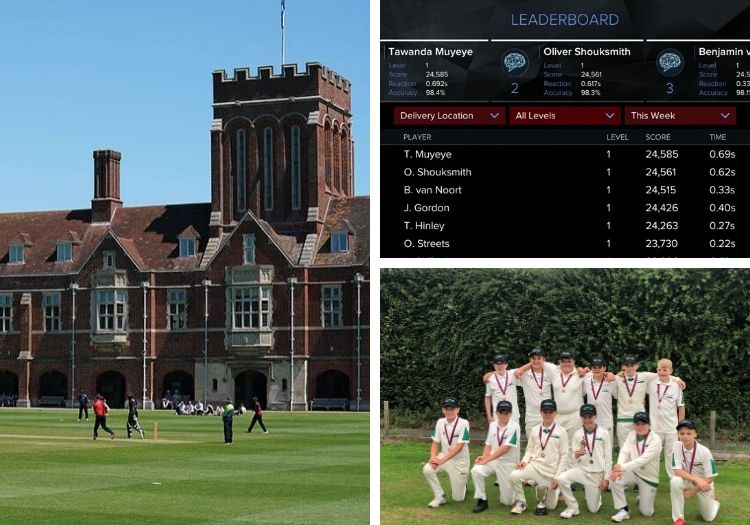 For at least the first part of this summer the playing fields of England will fall silent.
At the time of writing, schools are shut and the prospect of seeing any school cricket for the next few months is slim. But it is not all doom and gloom. Schools are rolling their sleeves up and making the best of the situation, using what resources they have to ensure all pupils receive a full education.
"It's a real shame but we have got to crack on," Phil Relf tells The Cricketer. Relf is the director of sport at The Canterbury Academy and has just completed a video fitness session alongside his players. Of course, Relf is understanding of the situation - there is no other way to be, but his frustration is fathomable, particularly after the state school enjoyed such a successful year in 2019. Their under-13 side overcame independent opposition to win their county cup while the East Kent Cricket Academy, a side made up of The Canterbury Academy and Simon Langton School for Boys, participated in the Tonbridge School Festival.
About 60 miles away, Eastbourne College were also in final preparations for what director of cricket Rob Ferley was hoping to be a ground-breaking season. "This may sound strange but I don't think there has ever been a better schools side than our 1st XI this year and they won't play a game!
"A number of unique things have come together and I've now got 11 guys who play county under-19 cricket or higher, five of whom are playing county 2nd XI cricket. And then you add Tawanda to the mix."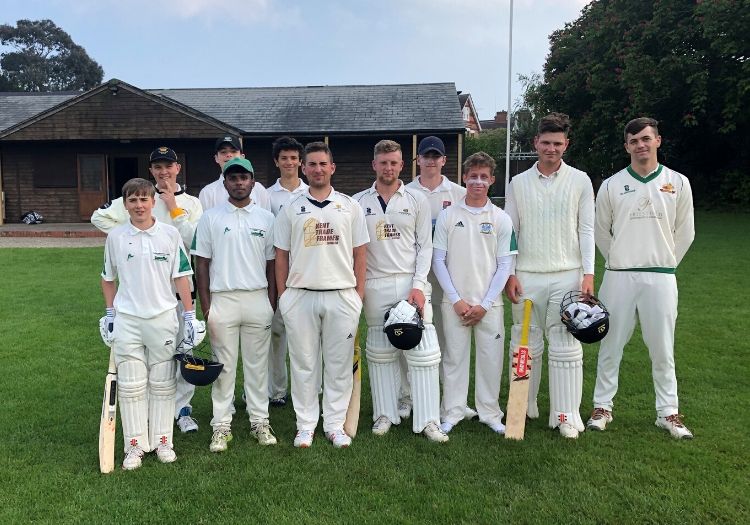 The Canterbury Academy enjoyed a ground-breaking summer in 2019
Readers of The Cricketer may have already come across Tawanda Muyeye. He was featured in the last edition of our Schools Guide as one to watch and he has certainly been worth keeping an eye on. Last summer when in year 12, Muyeye scored 1,112 runs – a record for the 150-year-old school – and hit 56 sixes, another record. His efforts have won him the coveted Schools Cricketer of the Year Award in the 2020 Wisden Cricketers' Almanack – an accolade previously won by Jonny Bairstow and Jos Buttler, and he can now include Kumar Sangakkara and Piers Morgan among his fans. This summer was meant to be the one in which Muyeye would somehow better his feats from 2019 and to seriously demand attention from both club and county. But for now he will have to wait.
However, neither Eastbourne or The Canterbury Academy are standing still. "We have created something that nobody else has done, a world first," Ferley explains. "We have developed our own app which players are using to improve their decision-making."
The app is called P3 which stands for: Preview, Prepare, Perform. Players watch clips from the batter's point of view and at the point of the ball leaving the bowler's hand users have to predict where the ball will pitch and type of delivery. The accuracy and speed of the decision are combined for a final score. A fielding module requires players to predict whether the ball is going to their left or their right. As you move through the levels the difficulty increases, to a point where you need to predict as a fielder where the ball is headed before it has even hit the bat.
"The app gives you an idea of Muyeye's talent. After only playing it for an hour he had already beaten my all-time top score," Ferley chuckles.
Throughout the summer Eastbourne cricketers usually take part in an internal fantasy league, where players choose a side that includes two players from each year, adding importance to every school fixture regardless of the age-group. Players earn points based on their performances. Ferley talks of how an under-14 B or C team cricketer may come into school on a Monday morning full of confidence because a matchwinning knock has made them the most sought-after cricketer in the school.
In current circumstances the fantasy league is still running but points are earned not via performance on the field but on the app. Certainly an innovative way to keep cricket on the curriculum.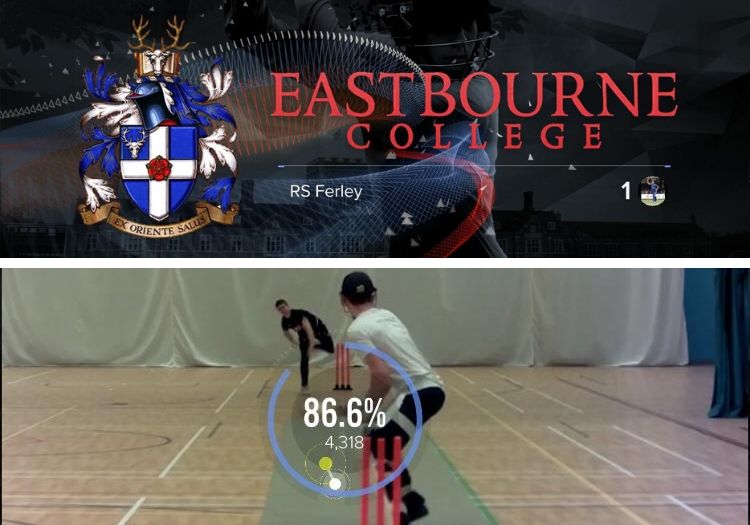 The P3 app, developed by Eastbourne's Rob Ferley
Back east The Canterbury Academy players have been making the most of social media.
"There has been some brilliant stuff put out by schools on social media. Mark Garaway at Millfield has been very active while Chris Morgan at Tonbridge has produced great content for all sports," Relf explains. "But two of our players, Harry and Freddie Fulton have made some superb training videos. It is quite niche as they are young players speaking to camera rather than a coach. He's following in his dad's (David Fulton) footsteps as a Sky Sports presenter!"
From a player development point of view Relf is keen to ensure that this time is used well. "One of the dangers is that some feel like they need to do lots of technical work which can get a bit robotic and drill-based. You don't want to lose that flow that you feel in games." Ferley agrees that it is important not to try and manage players too much, adding that, "my personal view is that players can go and find training materials themselves."
While it isn't possible for anybody to get out in the middle and feel a true match environment, players can sharpen up on their game awareness and get themselves mentally ready for when cricket can be played again.
"We're trying to encourage reflection and also to make sure they have balance in their lives," Relf notes. "We want them to ask themselves questions: 'Have I improved against the short ball since last year? Do I feel more confident bowling at lefthanders around the wicket?'
"We showed the guys footage of Alastair Cook batting against spin. He batted for a long period of time and we got the younger players to think about what he was doing – low-risk shots, looking to cut and play off the back foot when he could. We asked how they could relate that to their own game."
As admirable is the work that both of these schools are doing, along with countless others around the country, the situation is unfortunate and an enormous shame. Both Relf and Ferley talk of their players who have been denied a breakout summer, with opportunities to represent county 2nd XIs unable to be taken.
But there is a more sentimental pain too. "I feel desperately sad for our year 13 players," Relf admits. "There is a core of four of them who have been absolutely fantastic, and they were really starting to look and behave like proper cricketers. I'll be gutted if they don't get the chance to play in the side again."
Ferley was also sympathetic towards his players about what they may be missing out on. "There is a glorious six-week period after finishing A-Levels which are spent playing lots of cricket. The memories and fun you have, when you don't have a care in the world, and are just playing cricket are irreplaceable."
Whether any cricket can be played this summer is out of schools' control. But these teenagers are amid a time of great uncertainty.
"Schools are very good at taking a holistic view of players and making sure their lifestyles are balanced," Relf continues. Many players have university places in doubt but Relf is keen to "make sure that there are gaps in players' cricket programmes to enable them to do well off the pitch."
Relf is taking the situation "one week at a time".
"What the players are benefitting from is the group chats. People need human contact and interaction so we just want to get everyone talking."
This summer of schools cricket is going to be unlike any that our generation can remember. But schools such as The Canterbury Academy and Eastbourne College are doing everything they can to provide a full education, at the crease and in the classroom.
The Cricketer would like to thank Durant Cricket for their ongoing support of our schools cricket coverage. For more on Durant Cricket, including booking a site visit, please click here
Please ensure all fields are completed before submitting your comment!