All cricket could return in August but crowds at sporting venues unlikely until 2021 - SAGE expert
EXCLUSIVE - SAM MORSHEAD: Sir Jeremy Farrar, who sits on the government's Scientific Advice Group for Emergencies (SAGE), has told The Cricketer that cricket's more distanced set-up gives it a better chance than many other sports of making a comeback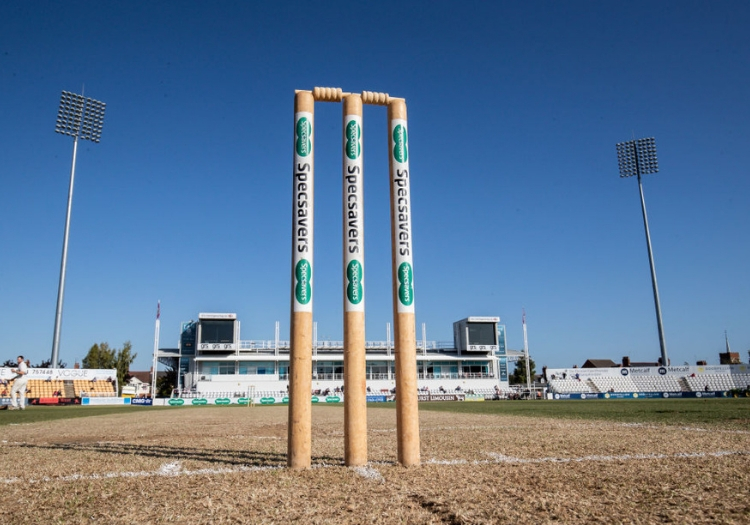 Professional cricket's intended July resumption is optimistic but both elite and recreational formats of the game are possible by August, according to one of the world's foremost infectious disease experts.
Sir Jeremy Farrar, who sits on the government's Scientific Advice Group for Emergencies (SAGE), has told The Cricketer that cricket's more distanced set-up gives it a better chance than many other sports of making a comeback in the wake of the coronavirus pandemic.
However, Farrar said that there is little to no chance of crowds being permitted inside sporting venues in the United Kingdom until at least the start of 2021.
The government's most recent advice on Covid-19, released on Monday, mentions June 1 as the target date for sporting events to begin to take place behind closed doors, while the ECB has postponed the start of the English season until at least July 1 and is planning an international summer which begins on July 8.
"As the numbers of new cases of COVID19 reduce – I hope over the coming weeks - and remain low, and there was really good monitoring in place of the players and others involved, you could start to think about going back to having professional cricket played," Farrar said, as part of a wide-ranging investigation into the short and medium-term impact of the pandemic on cricket, published by The Cricketer today. 
"Perhaps in August, I doubt if it will be possible in July, but you never know. I don't think it's impossible to put the logistics in place to allow you to do that.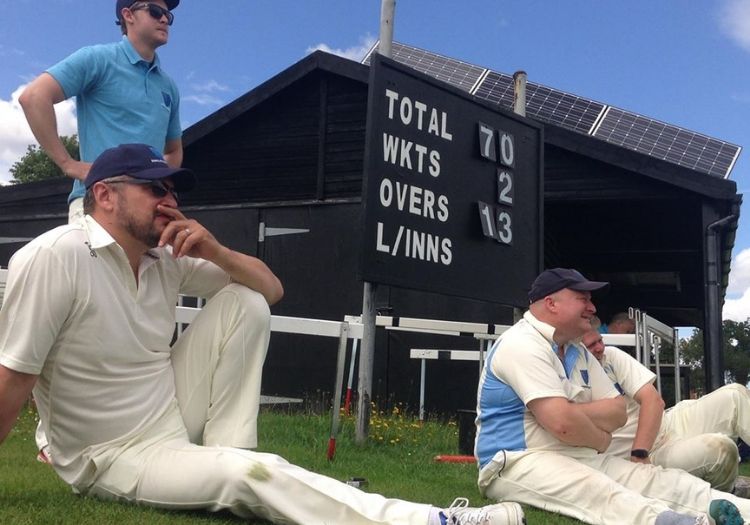 A return of club cricket in August is possible, according to SAGE member Sir Jeremy Farrar
"I think July 1 is optimistic for getting back. August 1 you could perhaps be in the position, with a lot of monitoring in place, to allow that to happen. But if you're going to get professional sport back in action on August 1, you're going to have to start planning now in terms of planning the logistics and training. You can't just turn on professional sport overnight."
The ECB are trying to schedule six Tests and six white-ball internationals in bio-secure bubbles - most likely the Ageas Bowl in Southampton and Emirates Old Trafford in Manchester - with all involved, from players to groundstaff to cameramen, staying in on-site hotel rooms and undergoing regular testing.
Farrar is confident such a process could work, suggesting that the ECB invest in a private contractor to carry out the necessary daily swabs. Furthermore, he said it ought not be necessary for those involved in the scenario - estimates for the number of people required to run an international match behind closed doors range from 250 to 350 - to be quarantined in advance.
"Sporting grounds could quite easily run the tests themselves under a contract with a private provider," Farrar said. "All players could be tested daily with a nose or throat swab to make sure they were not infectious at any time. If they were positive, they would not be able to play and they would need to isolate.
"You can imagine, given the relatively small number of people involved, providing a monitoring process to make sure you knew no one was not infectious. The teams and everyone involved may have to live in a bubble for the month or so of the season within essentially a closed community. But you'd have to extend that bubble and testing to the players, the umpires and the people who are preparing the grounds to make it safe and ready for a behind-closed-doors game."
The positive message was extended to the county game. Farrar believes a T20 Blast competition involving all 18 counties is possible before the autumn.
Recreational cricketers too will be buoyed by his analysis of the amateur game's chances of a return. Currently team sports are not permitted unless within individual households, and clubs up and down the country are struggling with the financial fallout that has come with an absence of income through subs, membership fees, venue hire and bar takings.
But there is a sliver of hope in Farrar's assessment of the situation - which remains conditional on the infection rate of Covid-19 continuing to fall.
"Cricket lends itself to this better than many other sports," he said. "If you take a cricket game and think sensibly, how can we still have a game which respects some of the physical distancing measures that make sense: hand-washing between overs, not spitting on the ball, using umpires from the teams to reduce the number of people, changing at home and going to the ground.
"You can think through a game from early in the morning to stumps and come up logically with a plan in the context of physical distancing which wouldn't ruin the game. 
"I think you could do that and have games potentially played in July and August.
"What can we do with our scientific knowledge to reduce risk and allow recreational cricket to go on, which is hugely important. People's wellbeing has been so negatively impacted with this, we all know that, and getting people active again is hugely important."
Please ensure all fields are completed before submitting your comment!