MS Dhoni: "Don't ask until January" about retirement plans
India's 38-year-old wicketkeeper has been silent on his future since last playing competitive cricket during July's World Cup semi-final loss to New Zealand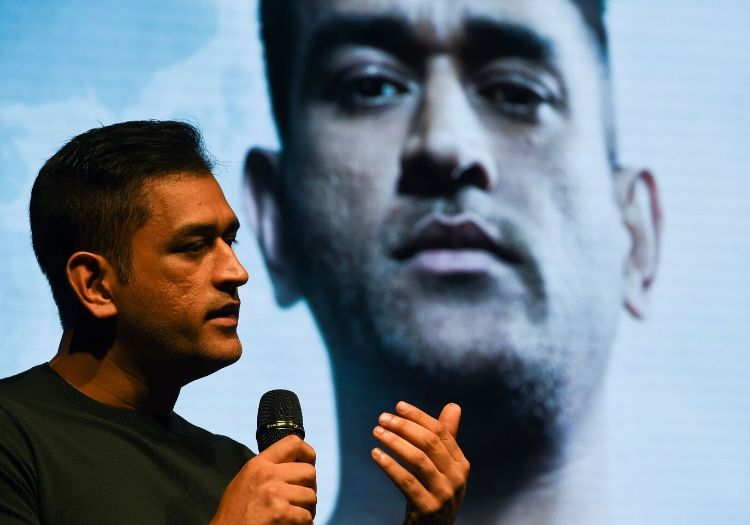 MS Dhoni has spoken about his cricketing future at the launch event for a line of luxury watches.
The wicketkeeper, who has captained India on 332 occasions, has not played any competitive cricket since scoring 50 from 72 balls as India lost their World Cup semi-final to New Zealand at Old Trafford in July.
Interrupting a question from a reporter about his playing career during an event in Mumbai, Dhoni offered a simple yet ambiguous remark: "January tak mat poocho." ("Don't ask until January.")
The brief words are the first he has publically made since India's World Cup exit this summer. Following the tournament, Rishabh Pant has served as India's white-ball gloveman in Dhoni's absence during matches against West Indies, South Africa and Bangladesh.
Dhoni's comment comes just a day after national coach Ravi Shastri had stressed that performances over the upcoming IPL season could see the 38-year-old leap back into contention for next year's T20 World Cup, which is set to kick off on October 18.
"It all depends on when he starts playing and how he is playing during the IPL, what the other people are doing with the wicketkeeping gloves, or what is the form of those players as opposed to Dhoni's form," Shastri told IANS.
"The IPL becomes a massive tournament because that could be the last tournament after which more or less your 15 is decided. There might be one player who might be there and thereabouts in case of an injury or whatever. But your team I would say would be known after the IPL.
"What I would say is rather than speculating of who is where, wait for the IPL to get over and then you are in a position to take a call on who are the best 17 in the country."
Subscribe to The Cricketer this Christmas and receive a £20 John Lewis voucher or Alastair Cook's autobiography. Claim your free gift here
Please ensure all fields are completed before submitting your comment!