MCC member thrown out of Lord's pavilion for breach of new code of conduct after abusing Steve Smith
SAM MORSHEAD: Smith was walking through the Long Room after being dismissed for 92 in Australia's first innings when he was targeted by the unidentified member. It is believed to be the first time an MCC member has been ejected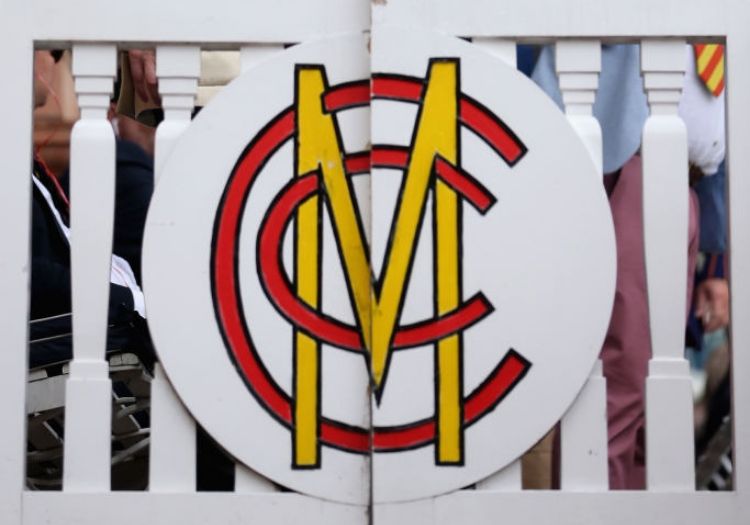 An MCC member was ejected from the Lord's pavilion on Saturday for verbally abusing Steve Smith.
Smith was walking through the Long Room after being dismissed for 92 in Australia's first innings of the second Ashes Test when he was targeted by the unidentified member.
Witnesses to the incident say the individual shouted at Smith, calling him a "cheat" and a "disgrace". The 30-year-old was banned for a year by Cricket Australia for his part in the ball-tampering scandal last year.
MCC introduced a code of conduct for its members following the club's AGM in May, with the intention of stamping out poor behaviour.
The guidelines, which MCC said at the time were "both timely and necessary, reflecting the increasingly diverse profile of the membership and the current positive period of change for MCC", were overwhelmingly voted in at the meeting.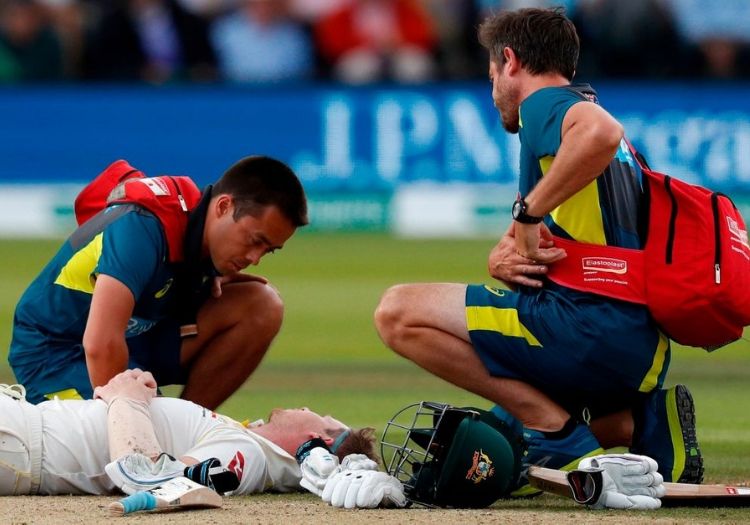 Steve Smith receives treatment on the field of play
They stipulate that members will be considered to be in breach of club rules should their conduct demonstrate "a failure to show respect, including abusive, discriminatory or inappropriate behaviour or language".
According to the MCC internal code of conduct, the member in question could face expulsion or suspension from the club, which currently has an 18-year waiting list.
It is believed to be the first time a member has been thrown out of the Lord's pavilion as a result of misconduct. MCC has been approached for comment.
Smith had earlier been stricken by a Jofra Archer bouncer and had left the field of play for concussion testing.
He was jeered by some parts of the crowd on his return 45 minutes later, and once again when he was out lbw to Chris Woakes.
The Australian Cricketers' Association commented on the continuing treatment of Smith by elements of the English support in a statement on Sunday.
"What was unwelcome and incorrect was the sound of booing of an injured player," it read.
"Cricket deserves much better than that. And Lord's, the home of cricket, deserves much better than that also.
"What we witnessed was bravery from an outstanding young man. It should be commended not vilified.
"Over the English summer, generally the crowds have been terrific and really added to the contest. But when someone is hurt, yet the boos continue, it's time to call 'enough.'
"At any rate, the players have already served the toughest penalties in the history of cricket. Surely it is time to move forward."
To celebrate England winning the World Cup you can subscribe to The Cricketer for just £20.19. Click here to learn more
Please ensure all fields are completed before submitting your comment!