A coin, a social media platform and a huge heart: One Welshman's efforts to keep spirits high during the pandemic
LOCKDOWN HEROES: THE WINNERS - SOCIAL MEDIA HERO: Carl Holding took a simple concept and captured the imagination of an entire country, with 128 Welsh clubs taking part in his Twitter coin toss competition during lockdown. Here's the story...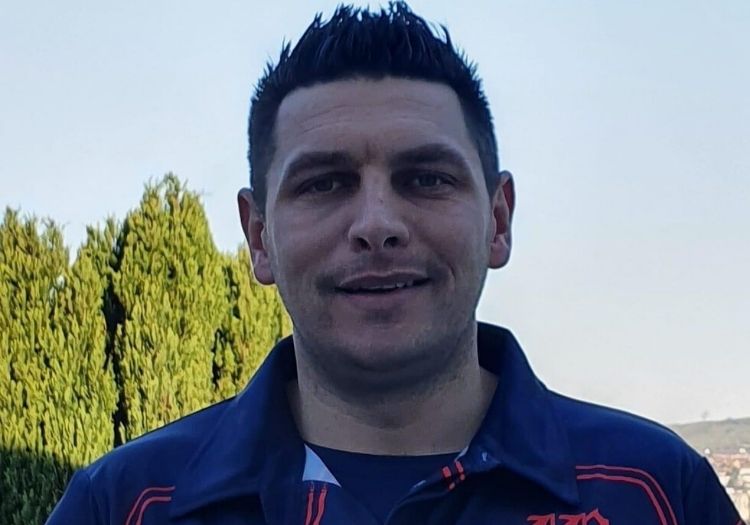 Take one coin, one social media account and one simple idea and what do you get? A lockdown revelation which engaged hundreds during the coronavirus crisis.
Carl Holding, a stalwart of Carmarthen Wanderers CC, made waves on social media with his innovative coin toss competition which brought together 128 clubs from up and down the country.
Carl received nominations from far and wide for his efforts to keep Welsh cricket spirits high at a time when clubs were starved of their beloved game.
Carmarthen team-mate Giles Thomas, one of Carl's many nominators, outlined his friend's passion and enthusiasm for the game on all levels.
"Carl arrived at the club approximately five years ago. His family were playing for Dafen in Llanelli - one of our local rivals! He joined us and in fairness he's taken to it like a duck to water. He's immersed himself in the club, he's heavily involved in coaching the juniors and plays occasionally for the second XI."
"We had over one million hits on social media which was tremendous. Carl played a huge part in keeping clubs across Wales together"
When the country found itself in lockdown, Carl didn't let that stop him bringing enthusiasm to the table, not just for his own club but those all across Wales.
Introducing a simple coin toss competition, Carl managed to get 128 clubs to enter into the spirit of the tournament, bringing the cricket community together in a time of uncertainty and separation.
"He got clubs from all over Wales to participate and basically it was heads for home, tails for away and the clubs were drawn against each other and then somebody would do a coin toss," explained Thomas.
"The coin toss would be made via video on social media and it just went from there. Whoever won, heads or tails, they'd go through to the next round of the draw and it gained massive momentum. It really brought cricket to the forefront of people's minds again while we were in lockdown.
"Over a period of about six weeks Carl introduced this - and I must mention one of our players, Josh Thomas, who helped with the technology side of things - and it just snowballed from there. There was some great banter had on social media and everybody got involved in it.
"It was amazing, it has certainly raised the profile of our club. We had over one million hits on social media which was tremendous. Carl played a huge part in keeping clubs across Wales together."
It wasn't just club cricketers who took to the competition. Glamorgan cricketers joined in the fun as well as Welsh rugby union stars Dan Jones & Ken Owens.
Carl is a key worker so the competition was created and managed in his own spare time, just one of the reasons team-mate Giles put him forward for the award.
"He threw himself into it like he has with the club. The workload must have been tremendous for himself and Josh but he got on with and did a great job.
"It's massive achievement for him. I think all the cricket clubs in Wales will be really pleased he's won it. He's kept everybody together during this difficult time. I nominated him because I could see what it meant to him and the amount of work he put in in the background.
"It was only yesterday I text him to see if he had heard anything about the award. He said: "I don't expect to hear anything because the other candidates, there was a profile on all of them and some of them were outstanding so I don't expect to hear anything!"
Carl's was one of dozens of stories of kindness, compassion and creativity during lockdown submitted to The Cricketer as part of the Lockdown Heroes project. You can read about every Social Media Hero nominee by clicking here
Please ensure all fields are completed before submitting your comment!