Jumpin' Jadeja and Kohli's conundrum... WORLD CUP TALKING POINTS
SAM MORSHEAD AT OLD TRAFFORD: It is becoming increasingly obvious that Ravindra Jadeja should have been in this India XI from the very first ball of the tournament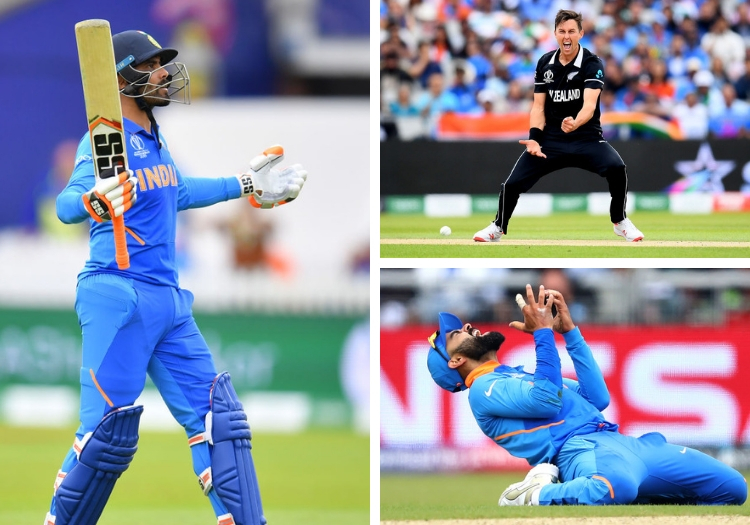 The right result for cricket
There was a time on Tuesday evening, when the rain relented and the clouds lightened, that we were faced with the very real possibility of India's chase being cut to 20 overs.
Had the players returned, and the match been stopped again by the weather - as well it would given the drizzle persisted for much of the Manchester evening - the playing conditions would have had to have carried into the reserve day.
That would have led to the absurd situation of both teams returning on Wednesday to complete an abridged contest in front of a modest crowd.
How poorly would that have reflected both on the tournament and the sport as a whole?
Instead, we were treated to drama and intrigue, the likes of which only 50-over cricket can provide.
Those fans who did manage to get a second day off work, or those who benefitted from the generosity of the ones who couldn't, got value for money for their expensive tickets.
The players got the chance to earn their place in a 50-over final by right, with no excuses offered to the losers.
And the ICC got their grandstand finish.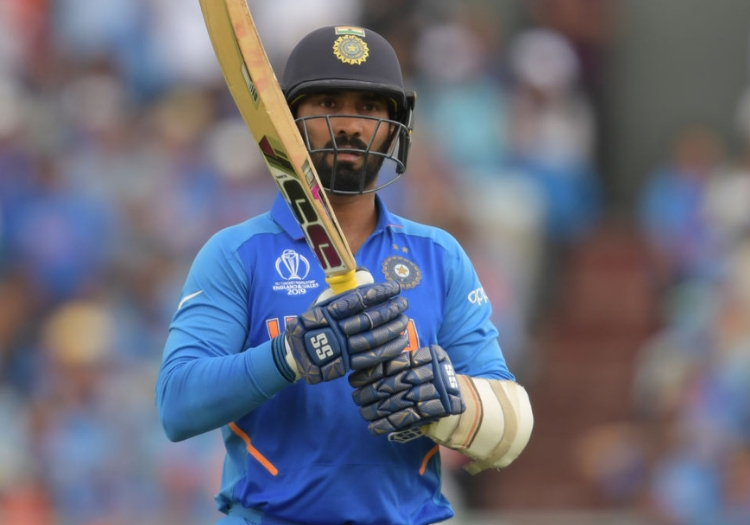 Dinesh Karthik took an age to get off the mark
Slow progress
It took Dinesh Karthik a painstaking 21 balls to get off the mark after arriving at the crease with his side 5 for 3. 
Sixteen of those deliveries came in succession off the bowling of Trent Boult, as India plundered the lowest powerplay score of the World Cup - a meagre 23 for 3, taking the record off New Zealand, who made 27 for 1 in the first innings of this game.
They played attacking strokes to just 6.5 per cent of the deliveries bowled at them in those opening 10 overs, CricViz data shows. Not since the numbers have been recorded have they been less proactive at the crease.
Jumpin' Jadeja
It is becoming increasingly obvious that Ravindra Jadeja should have been in this India XI from the very first ball of the tournament.
The allrounder had been a bit-part player up until recent weeks - though whatever you do, don't repeat that phrase to him - and his regular appearances as a sub fielder had been the butt of many jokes.
As the competition has approached its business end, however, Virat Kohli has backed the 30-year-old, and boy has he been rewarded.
Technically, Jadeja has only played in two matches in this World Cup, even if it feels as though he has been an ever-present. 
In that time, plus the matches in which he has made cameo appearances as a substitute, he has saved a whopping 41 runs for his side, according to CricViz statistics.
On Tuesday, he exhibited tremendous control with the ball, returning figures of 1-34 and generating impressive turn and bounce.
Then on Wednesday morning, in the space of just two deliveries, he showed just how valuable he is the field. His run out of Ross Taylor, collecting the ball on the run and firing a fizzing throw to knock off the bails from 30 yards out, preceded a terrific grab under a steepler at deep midwicket.
No one else in the India squad, perhaps in any squad, offers as much athleticism and game-changing potential both inside the ring and out, his bowling figures stack up favourably against Kuldeep Yadav, and he offers explosive batting in the lower order.
He warrants a long run in the side.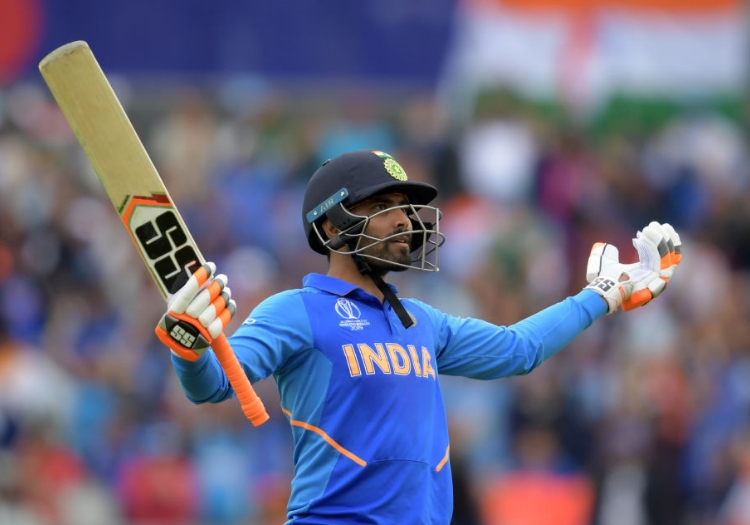 Where's Ravindra been?
Guptill's struggle
Martin Guptill has had a difficult World Cup.
The big-hitting opening batsman, so prolific on fast and true wickets, has found the going treacherous ever since making a rapid, unbeaten 73 in New Zealand's first game of the tournament, against Sri Lanka.
In his eight subsequent knocks, Guptill has not recorded a score above 35, has been dismissed by the first ball of the innings twice and has four single-figure returns in his past five.
Here, he floundered and fidgeted about the crease during a 14-ball stay which must have been as uncomfortable to play as it was to watch.
Unable to get a handle on either Bhuvneshwar Kumar or Jasprit Bumrah, he prodded and poked around outside his off stump with the air of a man queuing for the guillotine.
When eventually he went, to a rising delivery from Bumrah which evidently caught him by surprise, it almost felt like a relief.
Guptill's career record cannot be sniffed at - the 32-year-old has more than 6,600 ODI runs with 16 centuries - but he will need to summon plenty of resolve, and maybe the odd flat track, to help lift him out of this rut. 
Kohli's conundrum
Virat Kohli is the finest batsman on the planet and may well be destined to claim every record there is at the top of the game. But his World Cup semi-final performances certainly need some work.
Back in 2011, he pushed a thick-edge to backward point off Wahab Riaz for 9.
Four years later, he skied a top edge into the hands of Brad Haddin on 1.
And here at Old Trafford, he was trapped lbw by Trent Boult, leaning across his stumps trying to work the ball to leg. Again for only a single.
Three innings, 11 runs. A curious statistical quirk of an otherwise extraordinary career.
Our coverage of the ICC Cricket World Cup 2019 is brought to you in association with Cricket 19, the official video game of the Ashes. Order your copy now at Amazon.co.uk
Please ensure all fields are completed before submitting your comment!