James Anderson recalls uncertain start to Test career as another record looms: "I thought I wasn't good enough"
NICK HOWSON: As England's all-time leading wicket-taker prepares to set a new appearance landmark, he remembers being unconvinced by his start in 2003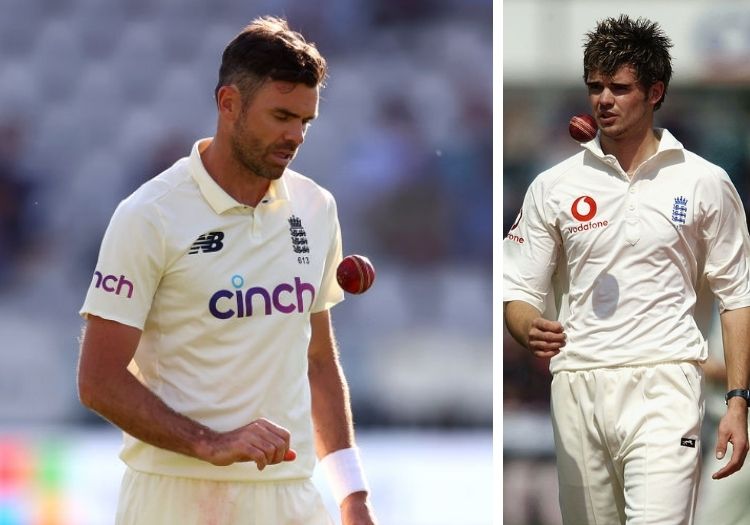 James Anderson channels Andrew Flintoff to unify us in trying times
James Anderson claims historic 600th wicket in third Pakistan Test
Stuart Broad and James Anderson share a bond that can never be broken
James Anderson will become England's all-time Test appearance-maker if he is named to face New Zealand in the second Test at Edgbaston, starting on Thursday (June 10), - but he recalls being unconvinced by his start to international red-ball career.
Already the country's leading wicket-taker in the longest format on 616 scalps, he will go above Sir Alastair Cook if chosen to play his 162nd Test this week.
Anderson's Test career began against Zimbabwe at Lord's in 2003, during which he took a maiden five-for in the first innings.
But after his opening over, he was handed the new ball by then-captain Nasser Hussain but went for 17 which included two no-balls and three boundaries, the Lancashire quick wondered if he could cut it at the highest level.
"It has been an incredible 15 years really," he said. "Knowing how much Cookie played it makes me so proud that I've reached this point.
"I thought I wasn't good enough. I thought it was a huge step up from county cricket. I remember Nasser didn't have a fine leg for me and I went for quite a few runs.
"My first ball was a no-ball so there were a lot of nerves. I felt it was a step too far for me at that point."
He added: "It took a few years
"No disrespect to Zimbabwe - but once you put in performances against the likes of South Africa, Australia and India, the top teams in the world, that's when you feel like you can perform at that level.
"It did take a few years and a few tours around the world to make me think that I could actually do it."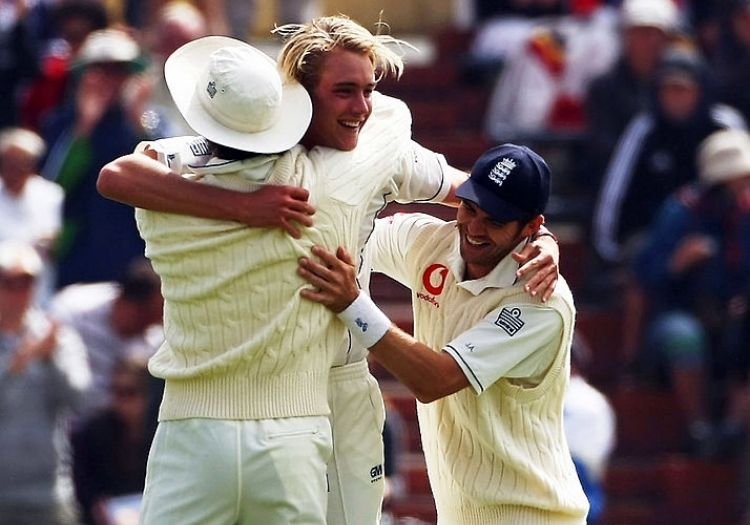 Wellington was the making of the Anderson-Broad axis
The turning point for Anderson didn't come until 2008 when in Wellington he and Stuart Broad were partnered for the first time ahead of Steve Harmison and Matthew Hoggard against New Zealand and charged with turning around an opening Test defeat.
They shared 16 wickets across the second and third Tests as Peter Moores' side turned the series around to prevail 2-1.
An eye-watering 1,134 wickets Test wickets later, the pair have never looked back.
"We both look back on that Test match with great fondness," admitted Anderson, who was 20 Tests into his career heading into the Basin Reserve clash, while Broad was playing just his second.
"It was the starting point in our Test careers. The fact that Peter Moores showed that confidence in us and left out two senior bowlers who had been hugely influential up until that point [was great]."
Please ensure all fields are completed before submitting your comment!