"When Lisa speaks, people listen" – England prepare for the dawning of a new era
NICK FRIEND: Ali Maiden, England's interim head coach against Pakistan, last worked with Lisa Keightley when she headed the national academy. They will reunite in 2020, when Maiden steps back into the assistant coach role he held under Mark Robinson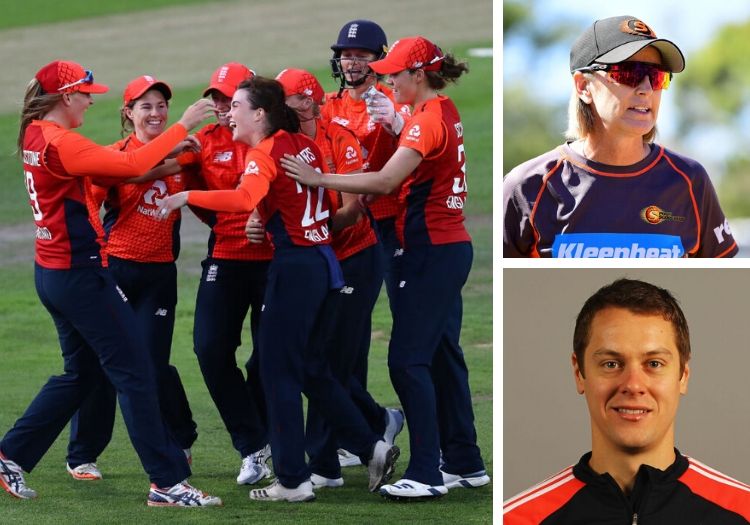 Ali Maiden and Lisa Keightley have worked together before. In the coming months, they will come full circle, reuniting when the Australian becomes England's first full-time female head coach.
Once upon a time in the women's game, she was leading the national academy at Loughborough, while Maiden was the development programme's lead batting coach.
While Keightley's pathway to this juncture then saw a return to Australia, where she has overseen Western Fury and Perth Scorchers, Maiden stepped up to become Mark Robinson's assistant at the start of his reign as England coach.
As the national side faces its first outing since the disappointment of a summer Ashes defeat – a series that opened eyes to the gulf between the world's top two sides and, in doing so, saw Mark Robinson's reign come to an abrupt end, Maiden has been placed in interim charge.
In the short-term, there are six matches against Pakistan to tackle – three ODIs and, more pressingly, three T20Is. The tour counts as crucial preparation for Heather Knight's side ahead of February's T20 World Cup, even if conditions in Kuala Lumpur – a neutral venue for these games – are little like those that await in Australia come 2020.
By then, Keightley will have taken the reins – and Maiden will move back into his role as second in command. Keightley knows much of the team well, having worked with several during her England Academy period and others in the Women's Big Bash. Her Scorchers teams have always had an English flavour to them: Katherine Brunt, Charlotte Edwards, Rebecca Grundy, Anya Shrubsole, Nat Sciver, Kate Cross and Amy Jones have all played for the Perth outfit.
"She's shrewd," Maiden says of his new 48-year-old colleague. "She was Australia captain so she's got great authority. She holds people's attention well. She's fairly quiet. But when she speaks, people listen. She's strong.
"She's a strong woman and she'll have ideas about how she wants people to play. I'm sure she'll be keen on things like physicality and fitness being a massive push. I worked with her in the academy and my general view of Lisa was that she is tough but fair. She's good fun to work with. It will be fantastic."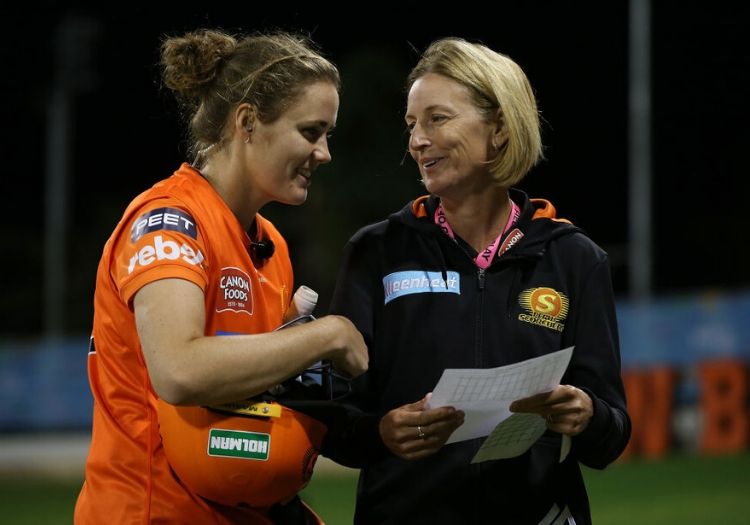 Lisa Keightley has worked with several England players in the Women's Big Bash
One criticism of England during the Ashes was that Knight's side lacked the nous of Meg Lanning's tourists. They were often accused of being one-dimensional with the bat, while plans with the ball and in the field were also questioned. There was a dearth – many onlookers admitted – of lateral thinking or innovation.
When Keightley was first appointed, some suggested – perhaps only half-jokingly – that she might bring with her a host of grand plans for tackling some of Australia's star attractions. She has worked with Lanning and Nicole Bolton as her local marquee players in the Women's Big Bash, and England would dearly love a formula with which to tackle the Australia captain.
Maiden doubts, however, whether Keightley will be thinking in such terms. It is, to a certain degree, where England went wrong in the summer, with a focus on set ideas and a struggle to adjust when those went awry.
"I think grand plans don't often work," he says. "What generally works is players on the pitch being able to adapt and come up with things in the moment that are going to change games or have an impact.
"What she will want to develop is a group of players who have got that skill to turn a game or impact on a game – not based on a grand plan, but on an ability to think for themselves and those kinds of things.
"She has worked with a lot of the Australian players, so I'm sure she'll have some ideas and things that we can do, but it's similar to men's cricket. Everyone in the world would say Steve Smith should get out LBW, but nobody can get him out LBW. The game isn't like that."
In amongst a one-sided Ashes campaign, it felt as though one of the series' defining moments came off the field; after the two teams drew an attritional Test match at Taunton, Robinson spoke of a difference in the levels of "athleticism" between the sides.
"They've just got better athletes, you can't help that," the now-former head coach acknowledged. The comment drew some controversy at the time. However, it has dictated some of Maiden's attention during his time in temporary charge. He also suggests that there was a slight misunderstanding in the interpretation of Robinson's observation.
During a 10-week block at Loughborough between the end of the Kia Super League and the squad's departure for the far east, there was an emphasis on what Maiden terms as "skill-based athleticism", though he is adamant that the wheel has not been reinvented.
"After the Ashes, I read a piece where Robbo had talked about athleticism and said the Aussies were more athletic," he reflects.
"I think everyone deemed that to be physical fitness, whereas we all felt it more to do with fielding athleticism and how you move, dive, run and sprint, picking the ball up on the run.
"We did a lot of that from a fielding point of view and that's been really good. We've probably focused a lot on individuals trying to get better in whatever area it's been. We've tried to make sure individuals have a really clear idea of where they need to improve.
"We've had a block where we've tried to make our practices as competitive as possible – whenever we've had nets, rather than be traditional with bowlers against batters, we've tried to give it some competitiveness so the girls felt they were practicing under pressure a bit more."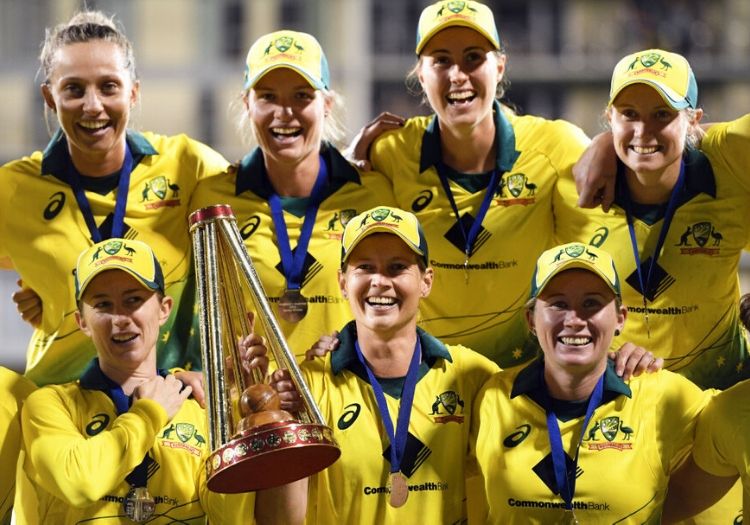 Australia won comfortably in the summer's Women's Ashes
Among those is Amy Jones, who has joined up with the group after a successful spell with Keightley's Scorchers. Only eight players scored more runs than the wicketkeeper-batsman in the group stage of the Big Bash.
Following Sarah Taylor's retirement from the international game, Jones is unopposed, without competition. She has the chance, Maiden stresses, to go from "being a really good potential batsman to being one of the top ten cricketers in the world".
Jones has often found her best form when Taylor has been absent; her batting average in ODIs when keeping wicket of 35.21 is 12 runs higher than when she does not have the gloves. In T20Is, that figure rises to 13.
 "I think Amy and Sarah are the best two wicketkeepers in the world, so I think Amy now gets the chance to show that she is the best wicketkeeper-batsman in the world and really nail that role," he adds.
"She could easily be best wicketkeeper-batsman in the world and, therefore, among the top ten cricketers in the world. She's then an allrounder. That's really exciting."
The same can be said of Sarah Glenn, the 20-year-old leg-spinner included in an England squad for the first time. She impressed during the Kia Super League: only five players took more wickets, though none with a better economy rate.
Maiden is quick to call for calm around her inclusion on the tour; there has long been a nationwide obsession with wrist-spin. "Since I've been around with Robbo, we've been searching and trying to get a leg-spinner through," he explains. "We know it's important in the game – we only play 50-over and T20 cricket, so we knew it was absolutely vital."
Glenn may well become a long-term project; she has settled in easily into Knight's group. Sophie Ecclestone, her fellow spinner and increasingly among England's most important players, is the same age. Two years ago, Glenn opened the batting for Loughborough Lightning – an additional string to her bow.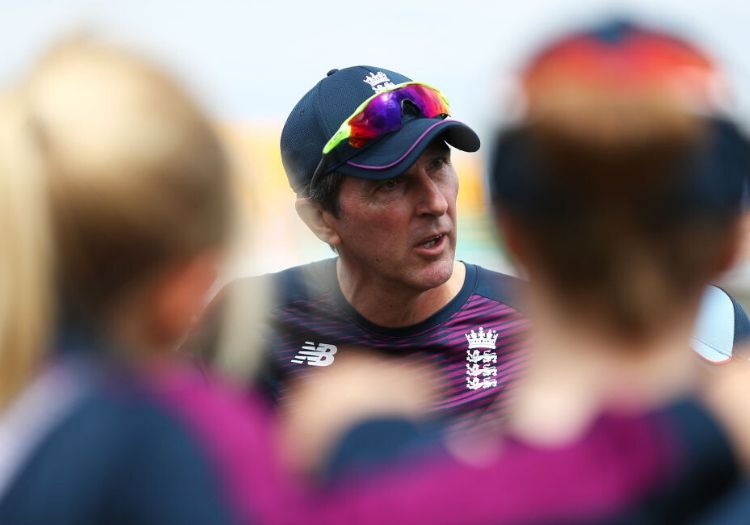 Mark Robinson left his role following a disappointing latter half of the summer
That a youngster like Glenn can feel so comfortable so quickly is testament to Knight in her role as captain. The batsman has been playing under Salliann Briggs for Hobart Hurricanes. And while Keightley will bring her own ideas to the job, Maiden insists that Knight remains a pivotal figure.
"The team – and Heather takes a big lead in this – needs to drive what it wants to do forward itself and have a clear direction and drive that from within," Maiden says. "The things that Heather wants to do will be absolutely critical and the team will move forward with her leadership. Lisa, I'm sure, will enjoy coming in and seeing how that's flourishing and developing."
It is a thought that takes Maiden back to his partnership with Robinson. It is one of the brutal quirks of professional sport that a summer that began so well had to end in such fashion. England were on a 15-game winning streak before Australia arrived. Five defeats later – against an Australian side visibly streets ahead of England in each of the game's facets and, frankly, among the greatest sides in the history of the women's game – and a new era is set to dawn.
"It has been tough," he admits. "Robbo was a mentor to me and is still a very close friend. It has been tough, really.
"I think there's an element that you have to accept as a coach – it is the nature of the job. It doesn't make it any easier when it happens. I just hope that Robbo has an opportunity to go and show people somewhere else and win things like he did with us when he first came in with us.
"I hope Robbo's term and tenure is remembered for the great things that we did and had happen to us.
"He developed the squad to where it is now – whatever this team does in the future, it will still be a big element of it that you have to be grateful for the things that Robbo did, really, and give him credit for it.
"We changed things quite quickly and we won a World Cup quite quickly. We won lots of series and had some great times as well."
Subscribe to The Cricketer this Christmas and receive a £20 John Lewis voucher or Alastair Cook's autobiography. Claim your free gift here
Please ensure all fields are completed before submitting your comment!