Cricket Ireland announce women's contracts for 2021
Seven part-time retainer contracts and 12 non-retainer contracts were offered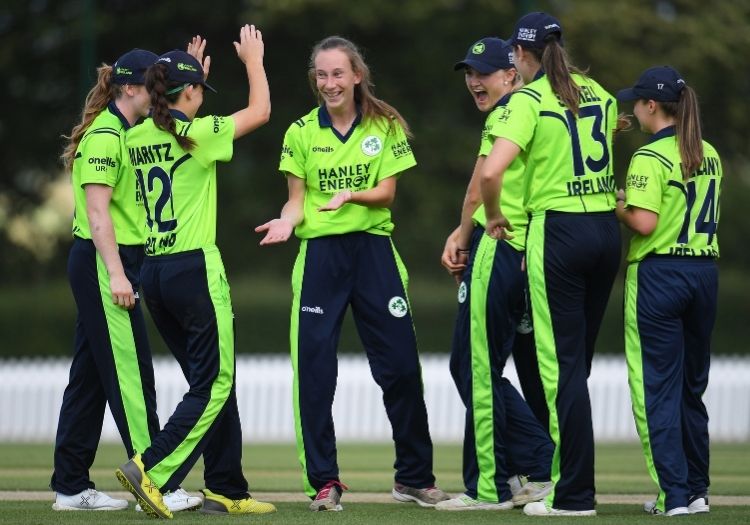 Cricket Ireland will have the largest women's performance squad in their history after announcing the contracts for 2021.
Seven part-time retainer contracts and 12 non-retainer contracts were offered.
Among those offered a part-time retainer contract was 21-year-old, Leah Paul. Paul was the highest run-scorer in this year's Super 50 domestic competition, scoring 295 runs at an average of 49.17.
A number of other young talented cricketers were offered deals for the first time – including wicketkeeper-batter, Amy Hunter. Born and raised in Belfast – Hunter, aged just 15 – has been on the radar of selectors for a while and has been part of academy. She scored 104 runs in the Super 50 series this year at an average of 26 and reached her maiden half-century for winning side, Typhoons.
Carrie Archer, chair of national women's selectors, said: "2020 was a breakthrough year for a few players, particularly some of the newer names that have appeared on the national selectors radar – Georgina Dempsey and Jane Maguire would have been unfamiliar names to many at the start of the season, but their huge potential has been rewarded and I wish them well as they come in to the senior performance squad.
"Amy Hunter has been a prospect for a number of years now, and you could see her performances with the bat as well as with the gloves that she is starting to come into her own.
"But while this year we missed seeing the likes of Mary Waldron, Lara Maritz and Una Raymond-Hoey in the Super series, owing to the trio being in Australia, the selectors have settled on a senior performance squad that blends experience with youth, but is an ambitious group that we expect will be highly competitive when we return to the international stage."
Cricket Ireland's high-performance director, Richard Holdsworth, added: "We're pleased that we have been able to further increase our contracts in the women's game, despite the challenges that 2020 has brought us all.
"2021 will be a crucial year for Irish women's cricket - with a 50-over World Cup Qualifier in the offing and the ICC Women's Championship approaching, it is critical that we prepare the squad for the battles ahead and give them the best chance to succeed."
For unrivalled coverage of the county season, subscribe to The Cricketer and receive 3 issues for £5
Please ensure all fields are completed before submitting your comment!