After serving on the frontline in the pandemic, Georgia Redmayne is ready for Women's Big Bash duty
OLIVER THORPE: A global pandemic won't stop Redmayne from putting the day job on hold for the next few weeks as she joins up with her new Brisbane Heat teammates, having made the switch from Perth Scorchers during the off-season
As the saying goes, not all heroes wear capes, and the Women's Big Bash certainly has one of its own.
Step forward Georgia Redmayne. The Brisbane Heat wicketkeeper-batsman has been working hard on the frontline during the coronavirus pandemic, as a doctor at Tweed Hospital on the border between New South Wales and Queensland.
Queensland have only had 1,164 recorded cases of coronavirus and six deaths so far during the pandemic, but it has brought challenging times, nevertheless.
"It's been an interesting year for anyone," Redmayne says. "I don't think it matters if you're a doctor, a carpenter or a hairdresser. 2020 has thrown a spanner in the works.
"When everything started with Covid and people were seeing the footage come out of Italy, America and England, Australia has a few advantages in that we're an island country and it's easier to separate ourselves from what's happening in Europe.
"We obviously had a little bit more time to prepare and we were waiting for a tsunami of cases early into the lockdown; hospital administrators were having two meetings a week thinking about worst-case scenarios, how we'd filter patients between wards, what we'd be doing with PPE.
"Thankfully we never got that stage during initial lockdown. As soon as it started to hit, everyone was compliant with restrictions and the hospital was actually quieter than normal so that allowed everyone to do their disaster management planning. We were fortunate that we planned for the worst and barely got hit by it at the hospital where we were. We were very lucky."
Redmayne has been at her hospital for two years since graduating from the University of New South Wales and says that she has had the best possible support as she juggles work and cricket.
"When I went for my interview, I had to explain that I was a cricketer and that I would have to take the job part-time. They had never had that problem before but luckily enough for me, we were able to strike an agreement.
"The year works in five blocks for me. I work full-time during the first two and then for the rest of the time I'm in the emergency department or the ward offering relief."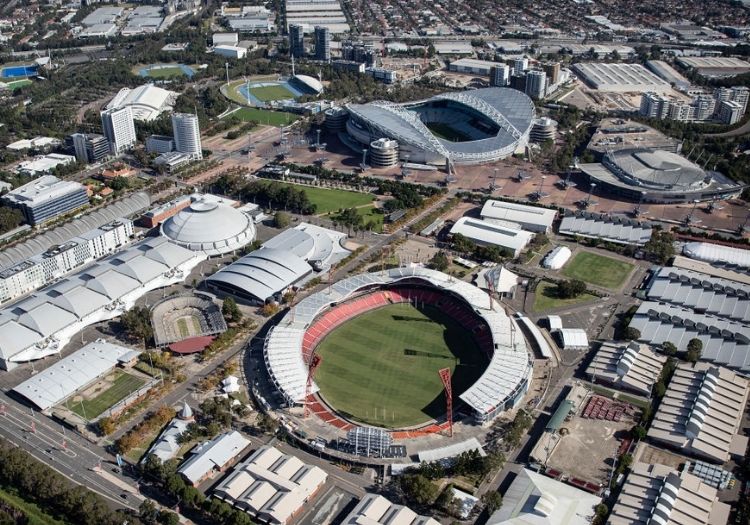 Sydney's Olympic Park will be the home for all WBBL players and staff
Even though there have been no active cases of coronavirus in the hospital so far, Redmayne explains that precautions still need to be taken.
"You've got to treat anyone as if they're a coronavirus case, so that changed how we worked day-to-day. We had to wear a lot of PPE if someone had a cough or a sniffle, get our temperature checked and wear gowns, gloves and masks when we had to interact with patients."
A bio-secure player village has been arranged for this year's WBBL. As all 59 matches are being played in and around Sydney, the Sydney Olympic Park will house all eight teams and their staff. 
Redmayne explains that it won't feel much different for her this year because she travels all over playing cricket during a regular WBBL campaign.
"Everyone's worried about the café," she says. "But I don't think we'll notice it to be honest because we're playing every second or third day if you look at the schedule.
"For me, because I've been travelling a lot, it feels a little like a bubble anyway at times. It's cricket matches, training and hotel for most of it. I feel like I've been in a similar situation – if you want to go out, you're normally too tired." 
With the bubble in place and all matches being played in the same state for the first time, Redmayne says that it will make a third WBBL win for Brisbane Heat a little more special this year. 
"I haven't been a part of the two previous winning teams, but I'd like to have my share in winning a WBBL. The demand that this year brings: the preparation has been so much different and there's the same number of games but in a condensed timeframe.
"If someone picks up an injury then that's going to pretty much be their tournament over. It's very unforgiving in that sense and presents both physical and mental challenges with everyone being away from home in Sydney. It's almost like the last team standing will come out on top."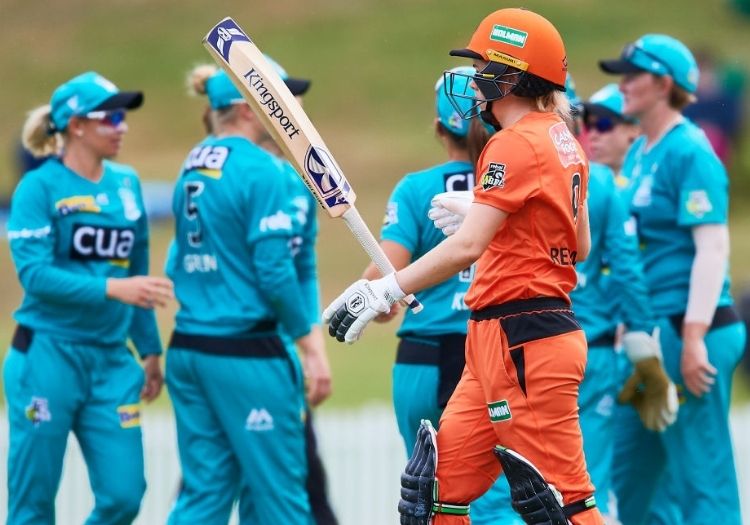 Redmayne makes the switch from Perth Scorchers to Brisbane Heat
A global pandemic won't stop Redmayne from putting the day job on hold for the next few weeks as she joins up with her new Brisbane Heat teammates, having made the switch from Perth Scorchers during the off-season.
"I'm really excited," she adds. "The Heat are a really special group having won the last two WBBL's. It's exciting in that sense to be brought into such a successful team and now that I'm living in Brisbane having played for Queensland over the last season or two.
"It's nice to be around the group for the whole season and to try and win a third title for the group would be amazing. Having played for the Queensland Fire in the WNCL (Women's National Cricket League), I've worked with some of the coaches before so I'll have that consistency of being around the same coaches all year.
"The one good thing about this off-season is that it's been extended, so I've had a lot of time to go into detail with coaches and develop some things."
In last year's WBBL, Redmayne scored 137 runs – notching one half century, and is excited to build on that over the next few weeks.
"Moving to the Heat, I want to increase my output in terms of runs scored but I guess it's not always about the number of runs you score, it's more about what you do with the balls you bat.
"At the Heat it's not about making 70 or 80, it's more about strike rates and how you're contributing. I guess I have to lower personal expectations and think about what I have to do facing each ball."
It was only four years ago, while at university, that Redmayne was contemplating retirement as she struggled to balance her time between the books and playing cricket.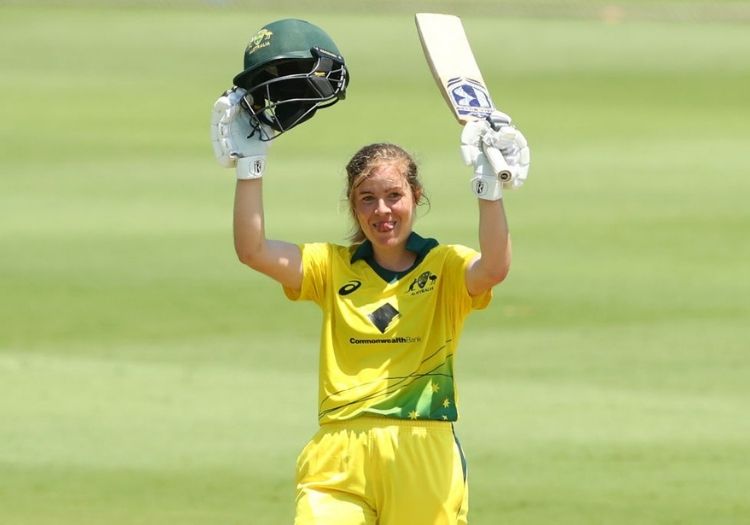 Redmayne has previously turned out for Australia A
"I was halfway through studying my six-year degree at UNSW," she explains. "I was in Sydney and played a lot of cricket there having gone underage pathways with New South Wales, who are a very strong state.
"I was a reserve wicketkeeper in the New South Wales squad behind Alyssa Healy, so I was doing a lot of the training and trying to balance uni at the same time. I wasn't getting much game time and I was thinking whether or not I should just focus on being a doctor and become just a club cricket."
Lo and behold, former Australia wicketkeeper Julia Price intervened and things are now looking brighter as Redmayne gets herself ready for her fifth WBBL campaign.
"I received an offer from Julia, who was coaching Tasmania at the time. I got a phone call one day out of the blue and I had no idea who was calling me. Turned out it was her and she wanted me to open the batting and keep wicket as well as the Hobart Hurricanes. 
"I really enjoyed playing there in my first season. I scored a couple of centuries in the 50-over competition before opening the batting in the Big Bash, which gave me a lot of belief."
Redmayne has also enjoyed stints playing cricket in India, Sri Lanka and England – exposing herself to different conditions. At the end of the 2017-18 season, the 26-year-old was won the Betty Wilson Young Women's Cricketer of the Year award for Australia's most promising rising star. She was recognised for fine performances in the WNCL and WBBL.
"It was only the second year that they had had that award. It was presented on the same night as the Allan Border Medal and I think I was the only person in the room who hadn't played for Australia, so I was pretty starstruck."
For unrivalled coverage of the county season, subscribe to The Cricketer and receive 3 issues for £5
Please ensure all fields are completed before submitting your comment!