County cricketers agree to extend support package to protect first-class game
Players from all 18 first-class counties have agreed to continue to be furloughed if requested, while wage deductions have been capped at 20 per cent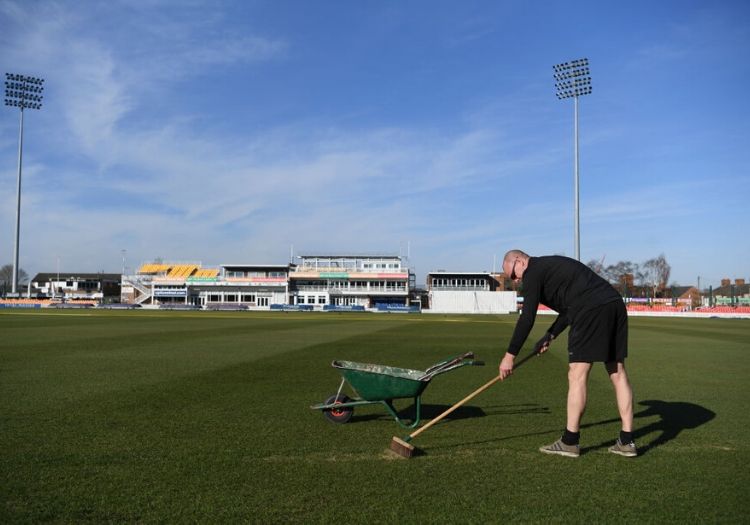 An agreement for a further voluntary support package has been reached by players across county cricket to continue to protect the domestic game through the coronavirus crisis until the end of July.
The Professional Cricketers' Association, following discussions with the ECB and the 18 first-class counties, announced the extension of measures that have already been in place since April 8.
It was agreed over the weekend that maximum salary reductions would be capped at 20 per cent over the course of the next two months. In April, players also agreed to be furloughed if requested, as well as cutting salaries and relinquishing domestic prize money.
This has now been extended after it was revealed that the professional domestic season would not begin prior to August 1 at the earliest.
The new pay deductions structure, however, also supports players in the final year of their contracts and provides them with special dispensation to ease the financial burden.
PCA Chairman Daryl Mitchell said: "Although a great amount of uncertainty remains in domestic cricket, it does appear there is light at the end of the tunnel for players to return at some stage this summer.
"However, with no cricket to be played in June or July and therefore no revenue to be generated by counties, players have agreed to extend measures to protect the futures of all counties.
"This has not been an easy decision and causes a great deal of disruption to many of our members, however, the PCA Players' Committee ultimately agreed this is the right thing to do.
"Working collaboratively through this crisis has always been one of our top priorities and I appreciate the collective spirit of these discussions with the first-class counties, particularly at this most challenging of times.
"We have 134 players out of contract at the end of this summer and protecting their interests has been a consensus across the playing membership, I am sure the measures brought in over the next two months provides some comfort to them.
"The understanding and support I have had from the PCA Players' Committee and senior players around the counties has continued to be vital. As a group we have been in constant communication to ensure we are supporting the interests of all professional players in England and Wales while being alert to the need for players to play their part."
Save 30% when you subscribe to The Cricketer's print & digital bundle. £35 for 12 issues
Please ensure all fields are completed before submitting your comment!