Meet Callum Lea, the teenage batsman raising awareness of positive mental health among young athletes
NICK FRIEND: What began as a reaction to his own experiences has become a hugely valuable organisation – one whose importance and resonance have only grown in recent weeks as the coronavirus pandemic has taken its hold on the summer sporting season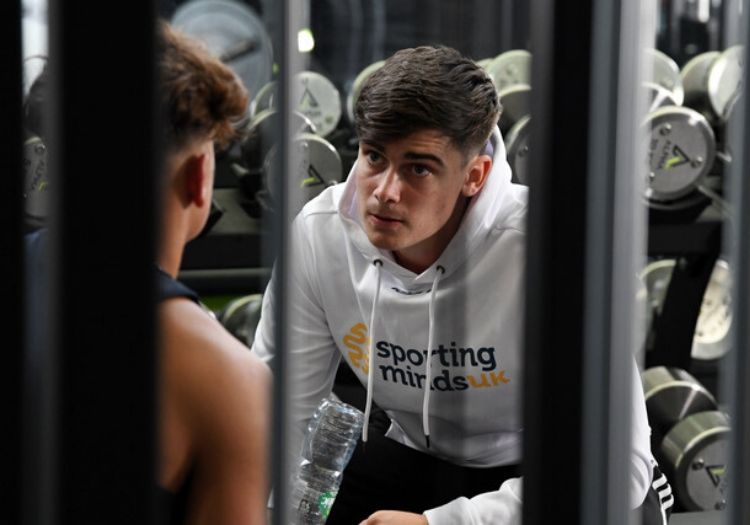 After Callum Lea went through his own mental health issues, his response was to found a charity to raise awareness and offer support for young athletes.
It is a message that resonates with him and to which he has an emotional attachment; still only 19 years of age, Lea completed his A-Levels in 2018 at Malvern College before embarking on a summer full of cricket.
He was part of Worcestershire's academy system and featured in the county's second team on occasion. At the same time, however, he could feel himself struggling.
"I got a taste for how difficult it is in that environment while going through mental health issues," he explains. "I went about accessing the support that was available to me and in the autumn of my gap year, I sat down with my father and came up with the idea of trying to create our own support mechanism within all sport for young sportspeople."
And just like that, Sporting Minds UK was born. What began as a motivation and a reaction to his own experiences has become a hugely valuable organisation – one whose importance and resonance have only grown in recent weeks as the coronavirus pandemic has taken its hold on the summer sporting season.
"We have recognised the fact that the need for our cause has increased," he stresses. By any estimation, Lea is hugely impressive; when people talk of turning negatives into positives, the teenager's own journey is a prime example.
He combines this with his studies at Oxford Brookes University, where he is reading philosophy and politics, as well as remaining a promising cricketer, even if childhood hopes of a professional career have faded. He trained with Oxford's MCCU squad over the winter and represents Himley in the Birmingham Premier League.
The goal now is to help others like him. The organisation offers and funds free one-to-one sessions with Bupa for any young sportsperson, thanks to a partnership with the private healthcare company, as well as providing mental health first-aider training courses for coaches. These are continuing to run – albeit remotely – during the lockdown period, at a time when Lea knows his charity's existence has a key role to play.
"A lot of opportunities are going to be on hold for people this summer," he says. "It's going to be a very uncertain and potentially stressful time for athletes. They're obviously creatures of routine, and so this will definitely affect them.
"A lot of professional cricketers and athletes are very driven to their sports and a lot of energy goes into it. A redirection of that energy is going to have to come if they can't play their sport.
"The nature of mental health issues is that no one can read minds. A big part of what we do is trying to raise that awareness and to try to get young sportspeople to be in a position where they can either look out for their peers and their teammates' mental health.
"But also, we want to make sure that we educate them to understand that if they are experiencing mental health issues, it can also be seen as a strength to deal with them properly and open up to their coaches and management instead of letting them manifest, which can do a lot more harm and good.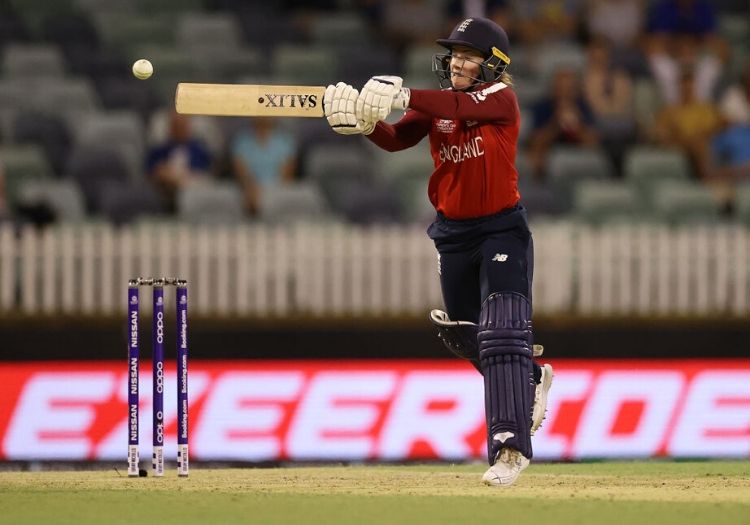 England batsman Tammy Beaumont is an ambassador for the organisation
"One thing I would stress from Sporting Minds' point of view is that we are around 24/7 if athletes need to get in contact. It's a free service; there's anonymity provided; I'd stress that we are there for them specifically in these times."
The charity's work was recently endorsed by Dame Kelly Holmes, while a recent tie-up with the Football Manager video game series saw Sporting Minds' branding appear alongside it.
High-profile ambassadors have also helped to spread Lea's message; some – like Joe Clarke, Ben Twohig and Jack Haynes – share his Worcestershire connection, while others like Tammy Beaumont and Somerset captain Tom Abell are from further afield. He has branched out beyond cricket as well; Tyrese Campbell plays for Stoke City in the Championship, while Chris Mepham plies his trade in the Premier League with Bournemouth.
In terms of raising the profile of the work being done, they have been key. "They act as role models to people that will look up to them to say that mental health is a serious issue in sport and should be taken seriously," he adds.
"For any young sportsperson who wants to be a professional, it becomes a big part of your identity at a very young age. A lot of the time for these young sportspeople who get these mental health issues, a lot of it surrounds uncertainty with contracts, not knowing if they are going to be able to achieve their goals.
"In the cases of people not obtaining a professional contract, that loss of identity that is suffered when they don't realise their dream can be pretty crushing. It's something that is always going to be around because professional sports teams can't offer contracts to everyone.
"In terms of my own personal experiences, I found the volatility of cricket very hard to understand and reason with. The amount of uncontrollable things in cricket is extreme – the weather, opposition, selection. Especially as a batter, you're sort of geared up to fail. And over such a long summer where days are very long, especially if you're not doing well, that can very easily mount up on top of you."
After first speaking to his father, Lea found the courage to open up to his coach about his struggles – a move that "took a bit of time – not through anything other than the fact that it is just a hard thing to talk about, especially when you fear that it might impact selection".
It is something that he is desperately keen to encourage. In a video interview on the charity's website, he describes part of his mission as trying "to create a community and a hub where young athletes can be open and honest about their struggles".
"I know it sounds very cliché," he stresses, "but it is true when people say that that is the first step to dealing with the issue – actually making it a thing."
As with every charitable organisation during this unique period, there are challenges at play, with fundraising events having to be postponed. It is a tricky situation; charities like Sporting Minds face the possibility of fielding more enquiries and picking up costs, while seeing their fundraising potential temporarily decrease.
Lea, though, is offsetting that conundrum with an ongoing online auction and a series of quizzes, all with the objective of bringing in the money to continue to fund the organisation's work.
As he says, at a time like this, the cause is as great as ever.
Save 30% when you subscribe to The Cricketer's print & digital bundle. £35 for 12 issues
Please ensure all fields are completed before submitting your comment!