Ben Duckett: Daddy hundreds will make the difference
Duckett, who is still only 24, moved to Nottinghamshire late last season, and was singled out for praise by England Lions coach Andy Flower after his 70 not out in a 50-over game secured their only win of a tough tour of India in February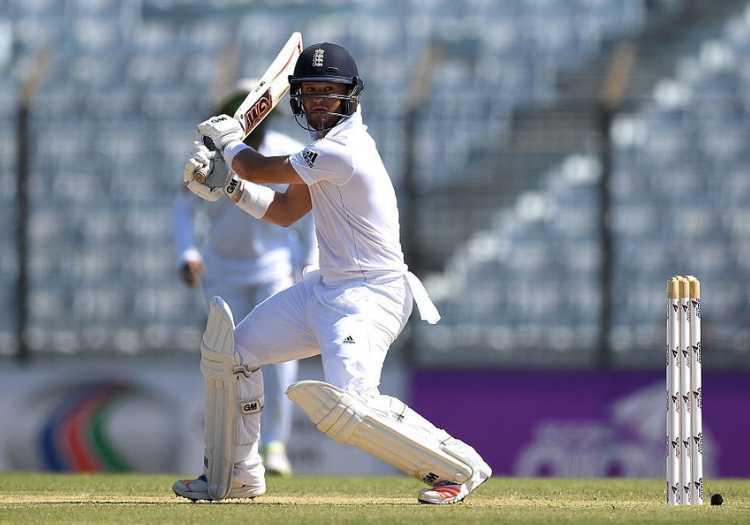 Ben Duckett says converting fifties into big hundreds will make the difference between him challenging for a spot in England teams again.
Duckett, who is still only 24, moved to Nottinghamshire late last season, and was singled out for praise by England Lions coach Andy Flower after his 70 not out in a 50-over game secured their only win of a tough tour of India in February.
And there could be potential England openings for Duckett before long: in the limited-overs teams, if any incumbent batsmen decide to retire after the World Cup; and in the Test side, where finding a long-term opener or No.3 has been a fraught process.
"I'd be desperate to get back in," he told The Cricketer. "Hopefully I'll get that call one day. It's the runs I score here that are going to be the important thing. I'm totally focused on winning games and competitions for Notts.
"The England one-day team is so strong at the moment. There's probably about 10 players on the verge of that squad who could all be playing international cricket now, so it's about not even thinking about it and just letting the runs do the talking."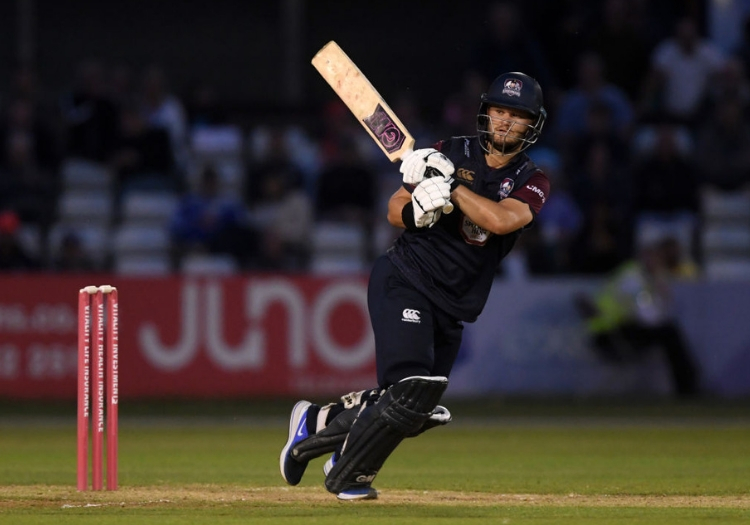 Duckett in white-ball action for his former employers
Duckett scored 80 in the Lions' first 'Test' against India A, and 50 in the second, but rues not going on to score a match-defining century on either occasion.
He says: "It was a big thing going back to India, no matter who you're playing against. Going back to where I failed for England [in 2016/17], it was a big thing to prove I could score runs there. I didn't have [Ravi] Ashwin bowling against me, though, who's obviously one of the best in the world.
"But it was great to out there against spin and score runs. I didn't score big runs – so if I was being hypercritical of myself that was one thing… I should have got a hundred in that first Test match. But I'd have taken that tally at the start of the trip."
Duckett's Australia tour of 2017/18, when he was in the Lions side shadowing the full England squad, ended ingloriously when he was disciplined for pouring a pint of beer over Jimmy Anderson's head in a Perth bar.
He says he has not received specific feedback from the selectors or managing director of England cricket Ashley Giles about where he stands on a future call-up, though his selection on that Lions tour – which he said surprised him at the time - must augur well.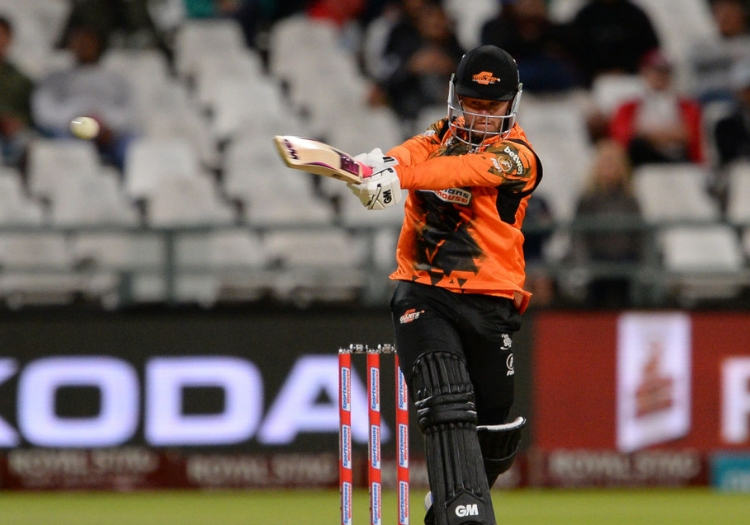 Playing in the Mzansi Super League
"They haven't said anything to me. If I get a call, then great; if not, I'm at the one of the best clubs and grounds in the country, so it's pretty happy days."
Duckett has moved from Northamptonshire – where he was indisputably the star player – to Notts, where he will be competing with several other new signings, including Ben Slater and Joe Clarke, to make the 1st XI. Duckett reckons that 15 players are vying for the final XI in the home match against Yorkshire which kicks off their Championship season.
"That was one of the reasons why I moved. Every single time you bat you're fighting for your place. You're in competition with someone else. It's healthy competition – if someone comes in for someone else I'm sure they'll pat them on the back and say 'good luck'. I don't want to be coming back from getting out knowing I'm playing the next game; I want to be battling for runs, and hopefully that will mean more runs."
Trent Bridge has earned a reputation as the toughest place to open against the red Dukes ball, which may be true in Division One. It makes for a peculiar counterpoint to the bowlers' graveyard that the ground has become in white-ball cricket.
Duckett believes the secret to batting in the top order at Trent Bridge will be accepting getting out cheaply to a good ball from time to time, but cashing in with a big score once in.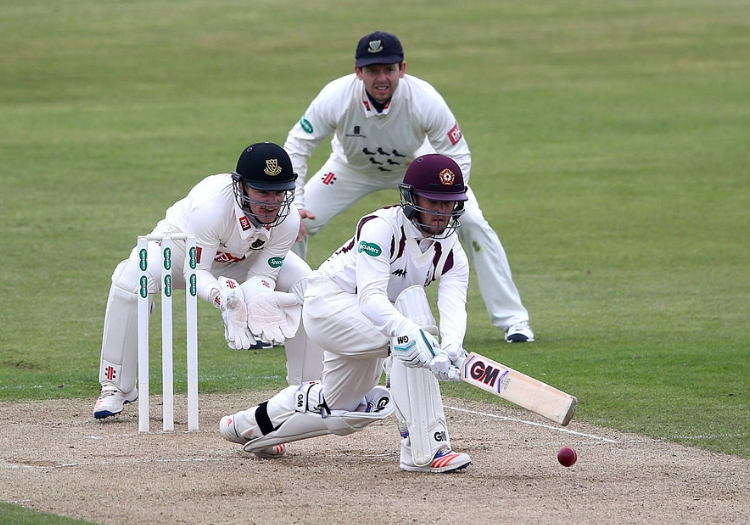 Duckett moved to Notts from Northants last year
"I've learned as an opening batter that it's so important to go big. That's what I did when I got a lot of runs a couple of years ago [in 2016, while at Northants]. As an opener you may go four or five innings without scoring a run, and you will nick a good one or get bowled.
"But I've learned here, where the outfield's lightning… phew, if you do get a good wicket you've got to cash in and go real big. I need to go back to scoring big hundreds. If you're an opening batsman and scoring 150 or 200, you'll struggle to lose many games from that position. That's the main thing for me – I know I'll go through periods when I'll have low scores. But I'll be more angry if I'm out for 80 than nicked off for 5."
Duckett was one of several cricketers to comment on Twitter on Ashwin's decision to run out Jos Buttler backing up in an IPL match between Kings XI Punjab and Rajasthan Royals on Monday. He tweeted: "As if Ashwin has just done that. #Pathetic".
Several other pros and ex-pros questioned Ashwin's move – including England limited-overs captain Eoin Morgan – to resort to a 'Mankad'. Ashwin's former Test spin partner Pragyan Ojha said he hoped the Law could be changed to bring in a warning first before bowlers resort to taking off the bails.
TV stills did show that Buttler had been marginally out his ground for some deliveries before the ball in question, so it is hard to dispute that he invited it on himself – even if there is debate as to whether TV umpire Bruce Oxenford should have given him out in the specific instance.
"If I was Buttler I'd be very angry. I'd be fuming, that's all I'll say"
Duckett had toned down his criticism four days on, and did not join Ojha in calling for mandatory warnings. The Lawmakers, MCC, have told The Cricketer that they have discussed a mandatory warning in the past, but did not adopt it for fear that a team would simply use it up early in an innings as a tactic.
But Duckett did reiterate the slightly nebulous, but undeniable, feeling among many professionals that Ashwin dismissing his fellow pro in that way somehow wasn't right, and could come back to bite him – even if the mode of dismissal was within the Laws.
Duckett said: "There's loads of different views about it. At the time, you see it straight away and think 'what's he doing?' There isn't a rule that you need to warn the batsman, so it's completely down to the bowler if he wants to do that. I don't know the rules exactly, but I think Ashwin's OK to do it.
"It's kind of like nicking off and not walking. But I know if I was Buttler I'd be very angry. I'd be fuming, that's all I'll say. If you want to do that, cricket's a tough game and it might come round and bite you."
The cold light of the Law is one thing. Then there is the unwritten code of the professional cricketer. It's not necessarily the same as the 'Spirit of Cricket'. And armchair critics would do well to listen out for it.
Please ensure all fields are completed before submitting your comment!