Playing for England was surreal for too long, but now Amy Jones feels at home
NICK FRIEND: Jones' nadir as an international cricketer came in 2017, when she was left out of England's victorious World Cup squad. The omission woke her up, having spent the four previous years as back-up to Sarah Taylor, just happy to be there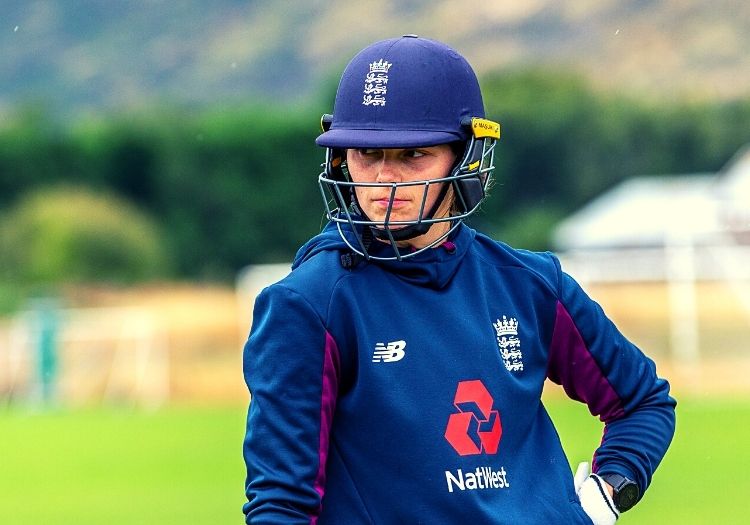 So settled is this England side, it is easily forgotten that Amy Jones missed out on the glory of the 2017 World Cup.
On the day of the final, she took her seat at Lord's alongside Tash Farrant and Kate Cross – the other central contract holders outside the 15-strong squad – and watched as a fan on a historic, joyous occasion. Afterwards, Jones ended up in the changing room, celebrating the success of her colleagues, only with the nagging sense of disappointment that this wasn't her time.
At the National Cricket Performance Centre in Loughborough where England train, a photograph hangs as a memento of that afternoon, when a sell-out crowd witnessed a remarkable, decisive moment for the women's game.
"Every time I see it, there really are mixed emotions," Jones tells The Cricketer. "They're my teammates, my best friends and it's a brilliant moment for them. But it's a huge motivator for me.
"It's a good reminder for me not to get back into that cruising mentality and just to keep making things happen rather than waiting for things to happen."
In a normal, pre-pandemic world, England would be midway through the defence of their title right now. Instead, with the tournament postponed by 12 months, Jones is talking from New Zealand, preparing for the first ODI of the Lisa Keightley era. A year out from the rearranged World Cup, it feels appropriate to look back on the cricketer she has become since "the lowest point" of her career.
She describes it both as "a hard time" and "a bit of a wake-up call" – with the benefit of hindsight, a moment in a young life that Jones needed: she spent the subsequent winter playing for Western Fury in Perth and returned as a different beast.
"Lots of good things came from having that extra pressure of being an overseas player without the coaches that I'd been used to," she recalls. "Of course, they have been excellent for my game, but I think just having to be independent and working stuff out for myself kickstarted my career really. I came back after that and got straight back in the team."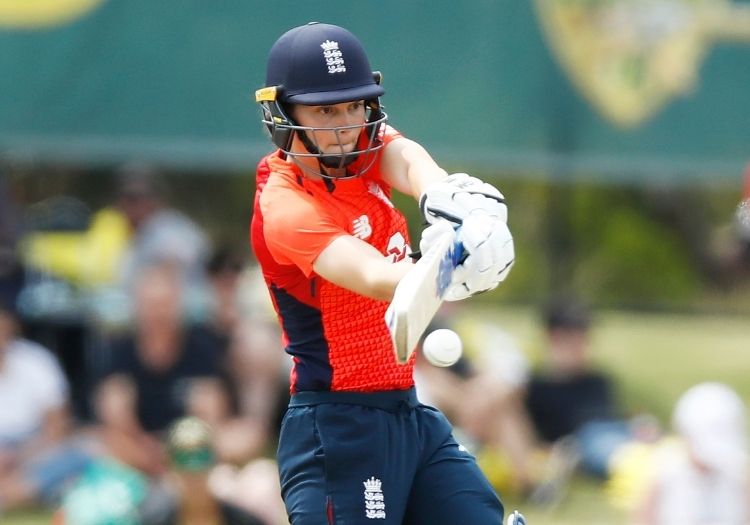 Amy Jones missed out on selection for the 2017 World Cup
Having never previously passed 41 in an England shirt during a four-year education as a bit-part youngster, she made scores of 94, 63 and 78 in the summer of 2018, and those contributions have acted as a springboard from which she has rarely looked back. "I think my game is improving all the time, I feel more and more comfortable in the environment, and I'm more confident in my ability," she adds, impressively candid on her personal journey towards a feeling of belonging.
"People had always said that I had potential, but I'd never properly forced my way into a team. I think, while missing the World Cup was hugely disappointing and it's still a difficult thing to think about in a way, it definitely woke me up."
To a degree, Jones' experience speaks to the challenge of entering the international game so young. By the time of her debut against Sri Lanka as a 19-year-old in 2013, she had already been included in a World T20 squad.
She was fast-tracked through the system and became used to tailing Sarah Taylor whenever England toured. But the life of a reserve wicketkeeper is a unique place within the sport; there is only ever space for one. And for as long as Jones' initiation lasted, she was backup to Taylor, widely recognised through her England career as among the best the game had seen.
"The way it all happened for me was quite unique," she reflects. Jones hadn't been keeping wicket for long and she had hardly spent two years in the England Academy setup before her promotion.
"Because of my keeping, I was quickly put into the squad as No.2. So, I think I just quickly got used to running the drinks and being really chuffed just to be on tour. Obviously, I was playing with some brilliant players who I'd grown up watching on the telly and going down to support. So, I think it felt pretty surreal almost for too long. I was in that phase of thinking: 'Wow, this is cool – I'm so lucky to be here.' I was in that phase for far too long, I think, looking back.
"I think every player has that moment where you pinch yourself because you're in a dressing room with the likes of Katherine Brunt, Sarah Taylor, Laura Marsh, Lydia Greenway and Charlotte Edwards. But ideally you don't want to be in that phase for too long. You want to feel like you should be there and like you deserve to be there, and I guess that only properly came for me after having the big setback of the World Cup and realising that I wasn't 19 anymore."
These days, there is an assured conviction to the way in which Jones goes about her work and a confidence in having stepped out of the shadow of her predecessor. At her best, there are few current batsmen more pleasing on the eye, and with the gloves she remains as accomplished as any of her rivals.
Speaking to The Cricketer  last year, Michael Bates – England's fielding and wicketkeeping coach – lauded her as "technically, the best in the world within the women's game". Barring a couple of atypical blemishes under high balls during last year's T20I series against West Indies, it is hard to find fault in her glovework.
Some of that, she believes, comes from simply spending time with Taylor, whose showreel of legside stumpings and catches up to the stumps attracted extensive acclaim. The frustration of waiting on the sidelines, therefore, was tempered by the quality of her "unbelievable" yardstick.
"I think the things that Sarah was so good at were the almost unteachable things," Jones laughs in appreciation. "She was just very naturally talented. I think watching her and trying to be better than Sarah obviously leaves you in a pretty good position if you can get close. I definitely think that it pushed me to be a better wicketkeeper and to train harder.
"It made it worthwhile. I always believed that if I worked hard enough then I could be as good as her, which to other people might seem ridiculous. But I think having that attitude – albeit not something I shouted about – has definitely helped push me along the way."
The regular presence of Bates, too, has assisted her upward trajectory. Wicketkeepers are so often neglected in the makeup of coaching units and consigned to basic drills with spare squad members, but the addition of the former Hampshire man has ensured that is not the case.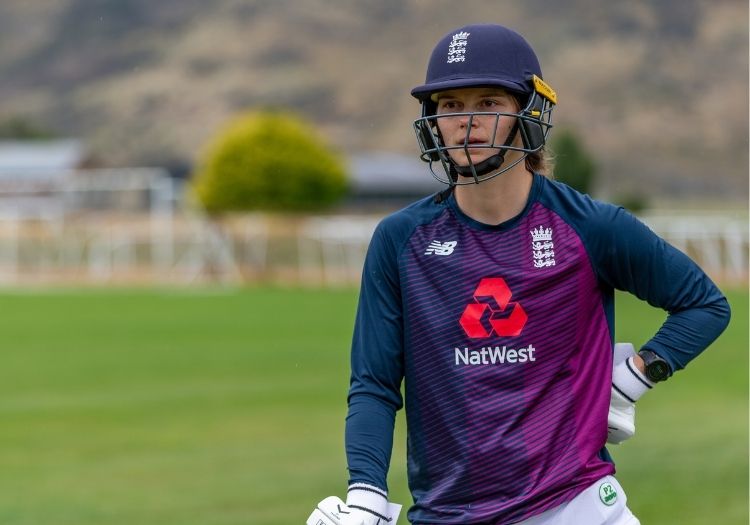 Jones played second fiddle to Sarah Taylor through the early part of her career
He is in New Zealand with the squad – his first overseas engagement with Heather Knight's side – and accompanied Jones through the summer as well. "We both think about wicketkeeping quite deeply, I reckon," she says of their relationship. "He's one of the best wicketkeeping coaches I've worked with."
The job at hand comes in preparing for an enormously important period. England haven't played a one-day international since beating Pakistan in Kuala Lumpur a month before Keightley officially took the reins as head coach. And so, there are plans to formulate and a strategy on which to settle ahead of next year's tournament.
The brief sense of emptiness that followed the competition's initial delay – a bombshell dropped on the squad as they trained in a bio-secure bubble in Derby – is in the distant past, replaced instead by a combination of relief and gratitude that they are back on the road.
And in New Zealand of all places. "I can't believe how beautiful it is; literally, wherever you are, I feel like there's just a ridiculous view," Jones says of Queenstown, a glorious oasis surrounded by a backdrop of Lake Wakatipu and the Southern Alps.
"I know we're lucky to be out here at this moment in time, with everything that's going on at home. I think we do all acknowledge how lucky we are – a lot of things had to go right for us to get here. I think everyone's just on a high: we've got international cricket.
"I think in women's sport in particular, there were a lot of nerves around where we would be and what position we would be in after the pandemic. It's good to see other international teams doing the same thing and supporting the women's game. We've earned it in how far it's come but, in saying that, the ECB have made it happen and as a team we're very grateful for the support that we've always had from them really."
An inauspicious start to the tour, though, is not a major concern – the results of warmup matches rarely are. That feels especially pertinent this time around, given the disparity in opportunities for meaningful preparation: New Zealand are mid-season, while several of England's squad last played in November during the Women's Big Bash, where Jones' own involvement was limited by injury.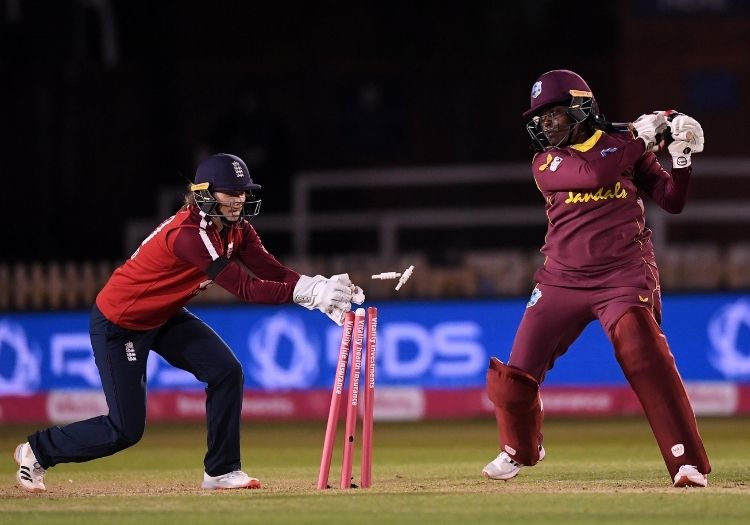 Michael Bates classes Jones as "technically, the best in the world within the women's game"
It makes this trip a significant development period. Under Keightley, England's T20 philosophy has shifted noticeably and this represents her first real opportunity to stamp a similar authority on the 50-over side.
"Lisa likes talking about throwing the first punch, taking lead of the game straight away and not being reactive," says Jones.
"As a player, it's nice to know that the coach backs your ability and believes that each one of us can go out there and win an individual battle against someone in the opposition – whether that's a bowler or a spell or a whole innings or whatever.
"I think it's really freeing to have that sort of backing. I think we've got a really nice mix of experience and lots of girls who've had a lot of success in ODI cricket, which is great to see when you're looking around the changing room. That, paired with the freedom that Lisa gives us, bodes pretty well."
Please ensure all fields are completed before submitting your comment!